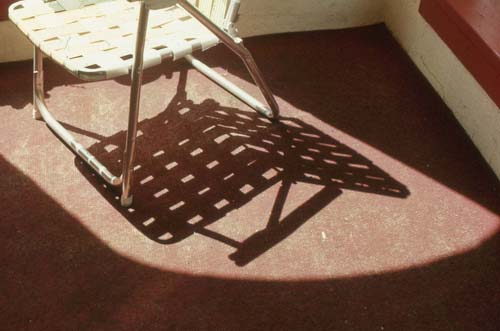 More Jah Songs (RSD Rmx) – Dubkasm (Planet Mu)
Manhattan Timeslip Intro -B – Matt Shadetek (Dutty Artz)
Level Crossing – Joe (Hessle Audio)
Sweet Tooth Dub – Jazzsteppa (Studio Rockers)
Change Right Now – Mavado (Big Ship)
Not A Love Song – Vybz Kartel (Not Nice)
Shadow Of Death – 77Klash
Hot Gal A Road – Busy Signal (Stainless Music)
How Yu Bad So – Busy Signal (Big Ship)
Summ'n A Gwan – Bounty KIller & Busy Signal (Jukeboxx)
Watch Over Me – Romain Virgo (Jukeboxx)
All Who Nuh Kno – Bunji Garlin (Jukeboxx)
Let Dem Know – Buju Banton (Jukeboxx)
Freedom To Dub – Penthouse All Stars
City Walls (Gemmy Rmx) – Dubkasm (Planet Mu)
Moses (Forsaken Rmx) – Dubkasm (Planet Mu)
10 Out Of 10 – Badness, Gappy Ranks & Maxwell D
Blue Steel – LHF/Low Density Matter (Keysound)
Foundational Dub (Headhunter Dub) – Dubkasm (Planet Mu)
Luna – Geiom (Soul Motive)
You Don't Wash (Dub) – Kode 9 (Hyperdub)
Moment In Blue (Ikonika Rmx) – Ital Tek (Planet Mu)
Set Phazers To Stun – The Time & Space Machine (Tirk)
What It Is – Wooden Shjips (Sick Thirst)
Bloody Rockers – Joachim & Rolf Khun (Finders Keepers)
Godfather – Omar Khorshid (A Chahine & Fils)
Time + Space – The Time & Space Machine (Tirk)
Future Echo – The Oscillation (All Time Low)
Jeremy's Storm – Tame Impala (Modular)
Iron Deck – COS/MES (Lo Recordings)
Sexy Boy (Toy Selector Raverton Rmx) – Air
Cumbia Theme (Cumbia Cosmonauts Rmx) – Lewis CanCut (Scattermish)
Al Calor De La Cumbia – NiXTAMAL (Cabeza!)
Valicho – Los Destellos
Alguien Dijo Vino – Trapiggio (soundcloud)Shoodikids – Norse Horse (Family Time)
Cumbiar – Knight Magic
Bobby's Revenge – Soft Rocks (Lo Recordings)
After The Gold Rush – The Time And Space Machine (Tirk)
Qissat Hob – Balig Hamdi (EMI)
Solenzara – Omar Khorshid (Sublime Frequencies)
Ommil Habiba – Omar Khorshid (Sublime Frequencies)
Fula Fula – Konono No 1 (Crammed)
The briefest of briefness tonight, I'm writing this beforehand because I will be watching the World Cup straight after the show… sleep is highly over rated.
Trackwise there will be something below that I may or may not elaborate on at a later time (actually sleep is under-rated, doing an all nighter to watch the England match was the dreariezzzzzzzt idea I've had in some time!) I'll whang that up during the show, the choice will be as the forces of the night dictate.
Coupla things… That wiry rascal from the West Coast Scalper's … album is a top tipple of the dark stuff that has had a good run of the decks round at the Stinky gates over the last 6 months. I believe I may have blabbed about it enthusiastically round this way in the past. Hanyways he has a video, a new one and it's good. So check him below and you know .. leave a salacious comment or something.
On the not too distant horizon, approximately Friday week, there shall be much merriment, laughter and what have you when the Turnaround celebrate their birthday with the bomb line-up. Joining Cian, Manny and the Submarinator will be that man Killamanraro and the right honorable Scratch 22 alongside Dylan C. I'll be flnging 'em down from 12 till 1am and it's the Turnaround and it's their birthday so it will be special. Details below..

And this weeks track is from the excellent BYG Deal compilation which came out some while back through the generous folk at Finders Keepers. I know nowt about this track apart from it rocks, and not very gently. What more do you need to know, you can buy it direct from source on the format of your desire at Finders Keepers.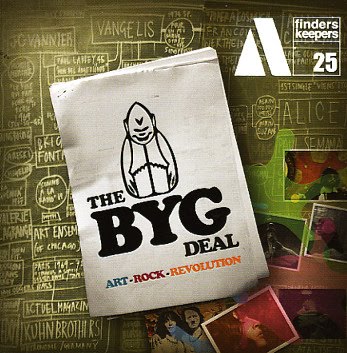 and AROMATHERAPY will be giving all and sundry an extended Bisto aaaaaaaaaah moment this Thursday as ever from 8ish/9 till 11ish/12 kind of style, free and very warm!!!