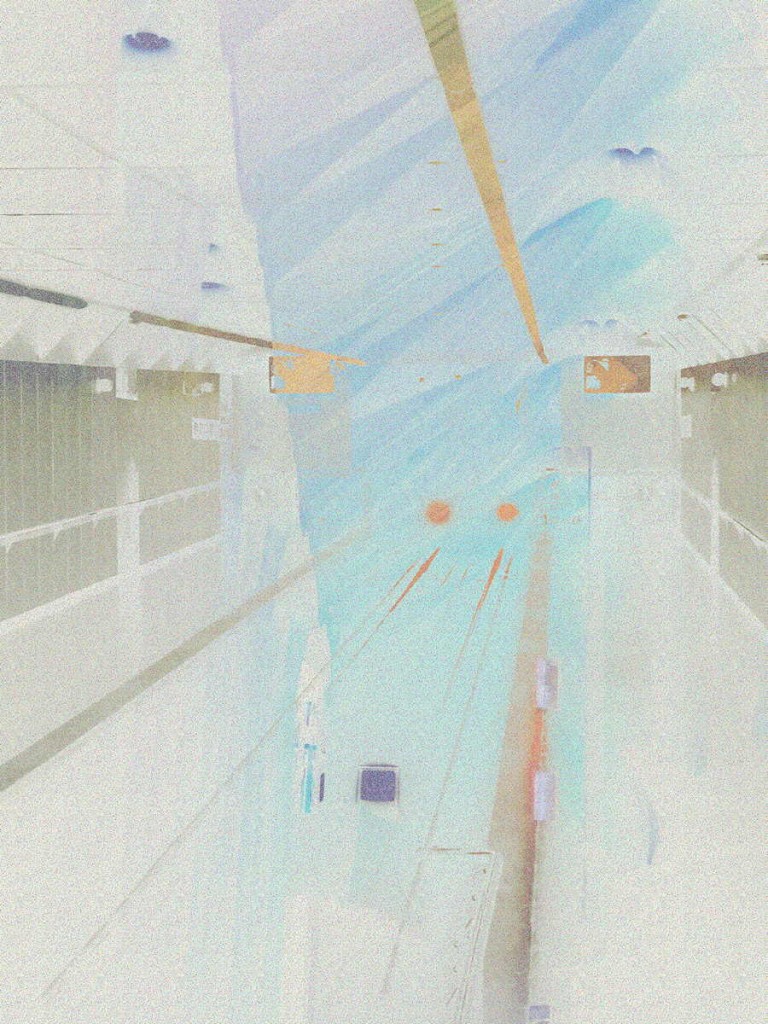 At The Dub Front (Mugwump Extended Dub version) – Mugwump (Subfield)
Dubbing The Marabou – Poupa Honk (bandcamp)
Ausencia (Eduardo Zambrano version) – Héctor Lavoe (bandcamp)
Zambo – N A T I V O (Free at Folcore)
Loud & Precious – Poupa Honk (bandcamp)
San Dungan – Qechuaboi (Free at Folcore)
Otacilia (versión extendida) – San Ignacio (bandcamp)
El Ayer – Villa Victoria Sound System (Free at Folcore)
User – Rude Audio (Sirkus)
SkATTeReD TaGS – LiL JaBBa (Local Action)
Studies In Drama – Tolouse Low Trax (Antinote)
Pop Lockin' Hieroglyphs – Om Unit (bandcamp)
L.U.V. – Romare (Ninja Tune)
Black Focus – Yussef Kamaal (Brownswood)
La Ruota – Boot & Tax (Optimo Trax)
Hunting Swan (Jmii Remix) – Man Power (Correspondent)
(Another) Hour of The Grubber – Ashtray Navigations (Blackest Ever Black)
Balls And Pins (DJ Milo Remix) – Khruangbin (Boogiefuturo)
System Pools (Shock Version) – Gulls (bandcamp)
Natural Lifespan (Prins Thomas Remix) – Cos/Mes (soundcloud)
Cowboy – Fulgeance (Cascade Records)
Viva Marvillas (Frankie Francis Edit) – King N'Gom
Nevermore – Renaldo Domino (Numero Group)
Falafel – Buttering Trio (Raw Tapes)
Knockmedub – Rude Audio (Sirkus)
Abraham – Miles Mosley (soundcloud)
On The Road – Eddie C (Endless Flight)
Onyx (Daniele Baldelli & Marco Dionigi Remix) – Space Art (Because)
Heaven Could Be Lately – Jayda G (1080p)
Talk Me Down – Luis (1080p)
Nothing to Hide (Babyfather Honeytrap Mix (for Shakilus) – Sporting Life feat. Devonté Hynes & Wiki (R&S)
Make Friends – Tolouse Low Trax (Antinote)
The ballad of Harry CHAMBERLIN and the surreptitious window cleaner Part.1 (Instrumental) – I Monster (bandcamp)
The Man Who Took My Sunglasses (Session Victim Remix) – Khruangbin (Boogiefuturo)
I'll be playing at The Balcony on Friday from 5.30-6.30 followed by the Teleporter Trio, top spot for a Friday warm up or a post work jar. Saturday will be the first time at Verona for a wee while, 9 till close, would be lovely to see you at either.