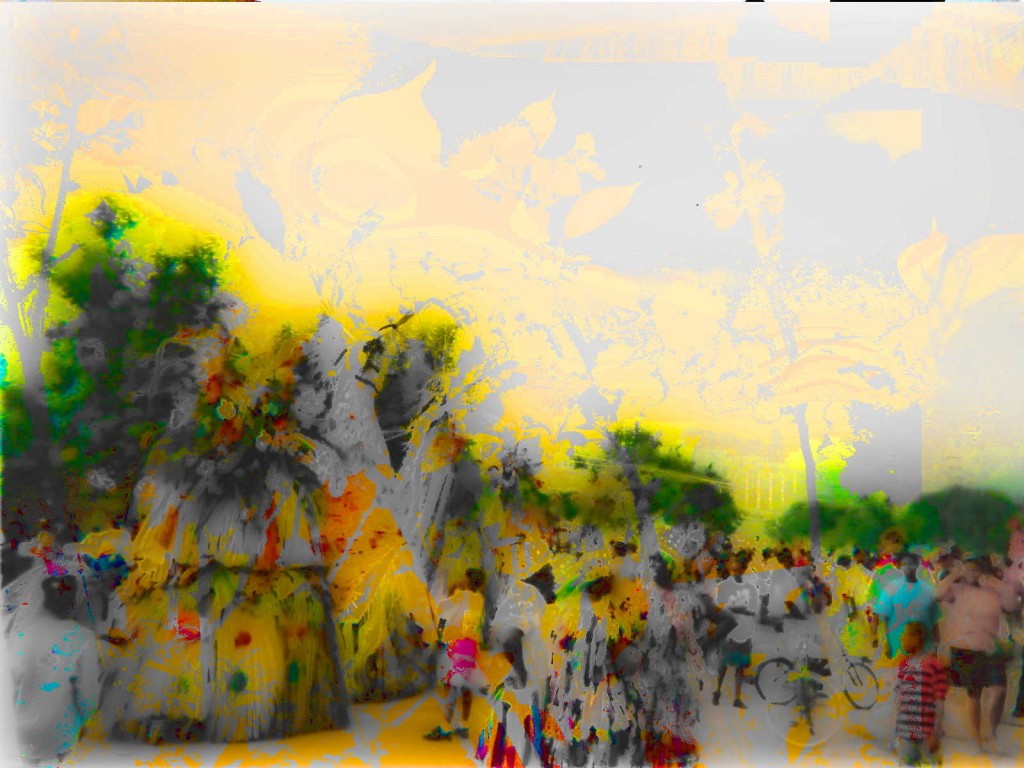 Rose – Ghost Writerz (Tru Thoughts)
Rose (Instrumental) – Ghost Writerz (Tru Thoughts)
Where I'm From (I Remember How To Dub) – Kiko Bun (Island)
Plant It – Chronixx (Special Delivery)
Wolves – Ziggi Recado (Special Delivery)
Admiration – the FRIGHTNRS (bandcamp)
Admiration (version) – the FRIGHTNRS (bandcamp)
Top Class – Collie Buddz (Frass)
Foundation – Cadenza ft Stylo G & Busy Signal (The Full Hundred)
Customer Care – Vybz Kartel (Head Concussion)
Tell Me (Gold Dubs & Nushu Remix) – Ghost Writerz ft. Shiffa Dan & G.O.L.D (Tru Thoughts)
Send We A Sign – SEEKERSINTERNATIONAL (Boomarm Nation)
Like A Hawk (D.B Version) – Golden Teacher Meets Dennis Bovell (Optimo)
Island Girl (J-Star Remix) – Dubblestandart (Echo Beach)
The Casual Tentacles Of Dub – The Casual Sexists (Rongorongo)
Little Dipper – Stinky Jim (soundcloud)
6Blocc vs Los REM Stone – Villa Diamante (bandcamp)
Costa Oeste – Deltatron meets Punto Rojo (soundcloud)
Tenga Para Que Se Entretenga – El Barba Dub & Punto Rojo (soundcloud)
Cumbionnnn De Otra Dimension – Kzike Guacamayero Cumbiero (soundcloud)
Murió El Pescador – Vruno (bandcamp)
Sometimes I Feel It – Spacetrilla (soundcloud)
Ding Dong Thing – Felix Laband (Compost)
Zulu Lunchbag – Ndikho Xaba (Matsuli Music)
As Flores Não Tem Cordas Vocais (As Rosas Não Falam) – Thomash / Cartola (bandcamp)
Machines Are Obsolete – Pye Corner Audio (Ghost Box)
L'age de glace (Jonathan Kusuma Remix) – Orestt (I'm A Cliche)
The Healer (Emperor Machine Special extended mix) – Tronik Youth (Nein)
Sublime – Boot & Tax (Optimo)
Down The Garden Path – Felix Laband (Compost)
Transmute – Damaged Bug (Castle Face)
Moment Of Enlightenment – DMX Krew (Mystic & Quantum)
Tuff Times – Mosey (Future Times)
Shazquatch – Junior Fairplay (Emotion Especial)
Two Chord Wake – Suzanne Kraft (Melody As Truth)
Corn – Arthur Russell (Audika)
This Is How we Walk On The Moon – Arthur Russell (Audika)
The Magic Roundabout will be spinning its merry way on Friday, I suspect you are familiar with the times by now. Also coming up is the below at Golden Dawn a week on Friday, always a treat to play with Guy & Cian, can hardly wait, that will be kicking off at 8 (with the Geez). In further news of pending renking and imminent Stinkification I'm incredibly blessed to be taking care of The Sampler for my delightful ex-Listener colleague Nick Bollinger on Radio NZ Nights from next week through till the end of July. I can't wait, lots of chattery and critical chin stroking (in a radio verbal kinda style and fashion) and lots of music. The first one will be airing next Tuesday at 7.30 and there are some repeats and previews and all that kind of good stuff which I will allude to around these parts when I'm fully savvy with the programme for the programme…. I'm bushed so avail yourself of some tunes below, have a shufty through tonights selection, make yourself at home, out your feet up, the jug is ornnn.