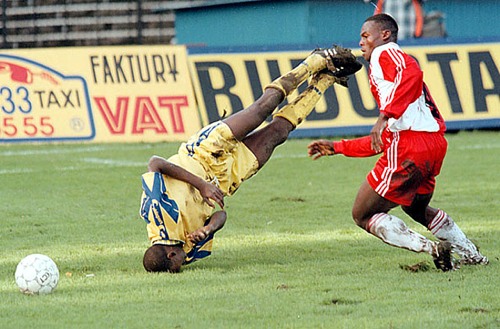 A Little Love aka That's All I Want From You – Mr Vegas (Steelie & Clevie)
Hard Drugs – Busy Signal (VP)
Storm – Lukie D (VP)
Strictly Dub – Prince Jammy (Pressure Sounds)
Earth A Kill Ya (Mala Rmx) – King Midas Sound (Hyperdub)
Dragon Stout – Lukid (Glum)
Concept – Trim (Related Music)
Raise Your Standard – Durrty Goodz (Durrty Goodz)
Radio Song – Danny Brown (Fools Gold)
Valentines For Vampires – Tourettes (Round Trip Mars)
Daydreams – Tourettes (Round Trip Mars)
Jealousy – Jay Roacher (Breakin Wreckwordz)
UFO! UFO! UFO! – Alphabethead (Breakin Wreckwordz)
Park It Low – Lukid (Glum)
Solitude Is Bliss (The Time & Space Machine Rmx) – Tame Impala (Modular)
Our Trip To The Moon – Cumbia Cosmonauts (bandcamp)
Gambari, Signifie L'Herbe Vertes – L'Orchestre Kanaga De Mopti (Kindred Spirits)
Good Things – African Head Charge (On-U Sound)
Yukoma (Popolous Rmx) – Saroos (Alien Transistor)
Benefactress – Botany (Western Vinyl)
Motion – Balam Acab (Tri Angle)
San Dominico – Haunted Love (Round Trip Mars)
The Day (Prins Thomas Rmx) – Mark E (Spectral)
World War 3 – Tourettes (Round Trip Mars)
Sat At The Beach – Tourettes (Round Trip Mars)
So Happy – Tourettes (Round Trip Mars)
Pac Blood – Danny Brown (Fools Gold)
A Woman Is A Woman – La Vampires goes Ital (Not Not Fun)
Beat Imperial – Kelpe (Project Mooncircle)
Eninde Sonunda – Gokben (Bouzouki Joe Records)
Tamammi – Gulcan Opel (Bouzouki Joe Records)
Troposphere 5000 – Cumbia Cosmonauts (bandcamp)
Mannenberg – The Movers (Generation Stereo)
Dickie Domecon – Faceplant (Bathetic)
Streetwise – LA Vampires Goes Ital (Not Not Fun)
There is so much muchness going on right now in the RTMosphere that inevitably the worlds are spilling over and merging rather wonderfully. So this week another batch of tunes from Tiger Belly, I reckon I've premiered very track over the last few weeks which means all that remains is to unleash that beastie, light the blue touch paper and set it off! That will be happening on August 29th with an official spot of going out type recognition on the following Friday at Whammy alongside turntable torturer Alphabethead and Breakin Wreck' geezer Jay Roacher, more on that next week…will be large.
But really that's only part of the story because tonight we also got to smash the bottle of slightly suspect champagne against the keel and officially wet the rudder of the upcoming Haunted Love album 'Spirit Revival'…. talk about blessed. 'San Dominico' is just one facet of a album that is so untypically RTM …well it's typically RTM, as someone said.. Respect The Unexpected (and get ready for your respectin's on September 19th)
Loads more tonight, two songs using ESG's UFO, that always aaaaaaa-ite by me, lots of moody biz of a discerning nature and another slice of Melbournian cumbionic flavours from our muckers the Cumbia Cosmonauts. Would love to fling you a track from that but actually would far rather that you followed the link (in the playlist above) and headed off to bandcamp and showed 'em a little of your love in a monetary style & fashion.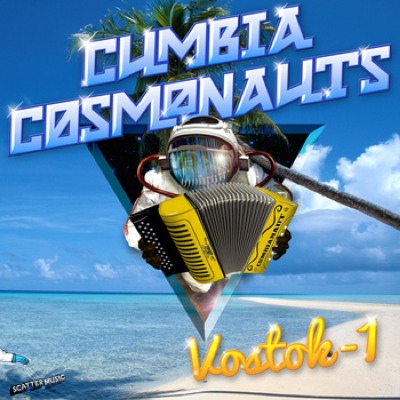 This weeks tune is an uncovered gem from the On-U Sound back cat, up lo qual for a week only. This track is a bonus on Off The Beaten Track, one of several African Head Charge albums that could only be considered as thoroughly essential in my book. My memories of AHC are somewhat delightfully tainted by the time we got Bonjo up for, I believe it was a guest spot on Tranquility Bass, back in the days (daze?) when bFM was a considerably more liberal joint….if you know what I mean. Mr Head Charge so enjoyed the liberal joint(s) he rendered himself unable to speak. Lovely bloke but frankly, like many overseas guests before and after him, his eyes were bigger than his lungs and his Rizzlas were writing cheques his faculties couldn't cash. Bless!