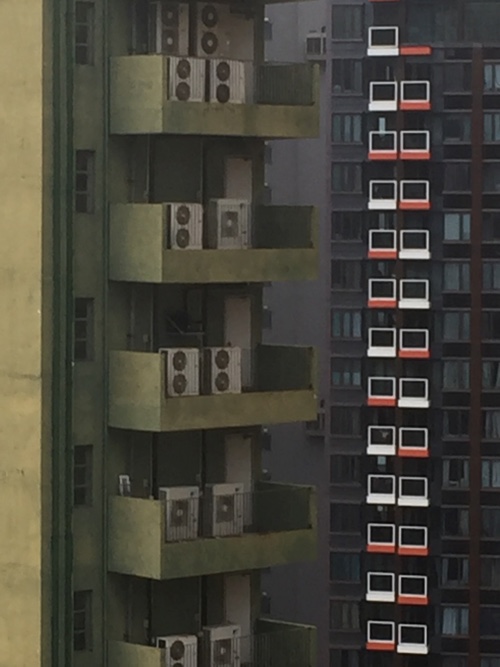 Don't Rock The Boat – Christoph El Truento (?)
草 Sou – 7FO (EM Records bandcamp)
The Honest Dub – Jay Glass Dubs (Attica230718 bandcamp)
Kidney Version – Mosca (Air Texture)
Saudação às aves do Brasil – Pigmalião (Voodoohop bandcamp)
Domingo a noite em Heliodora – Carrot Green (Voodoohop bandcamp)
Fe – Colossio (Calypso)
Verloren – dBridge & Lewis James (Air Texture)
T I E M P O – Plastic Toy Sound (soundcloud)
Last Night – Ground (Voodoohop bandcamp)
Watercolour Challenge Part II – Actress (Air Texture)
Dream Therapy – Spiritflesh (No Corner bandcamp)
Thames Television – Matt Berry  (Acid Jazz)
Are You Being Served – Matt Berry  (Acid Jazz)
Hugo – Eric Copeland (DFA bandcamp)
Like Glue – Julien Dyne (Soundway bandcamp)
The Seed (Edit) – Tony Allen & Jeff Mills (Blue Note France)
Show Dem – Christoph El Truento (Cosmic Compositions bandcamp)
Ydobirds – Christoph El Truento (Cosmic Compositions bandcamp)
The Friends – Surly x MoonDoctoR (Juke Bounce Werk bandcamp)
Moto (Jonathan Kusuma Remix) – Colossio (Calypso)
Suspiria – Simple Symmetry (Correspondant bandcamp)
Simi Rapp (Red Axes & Asaf Samuel Remix) – Blay Ambolley (Multi Culti bandcamp)
Slow Durk – buttechno (Cititrax)
Pasiris – Answer Code Request (Air Texture)
No More Law In Gotham City – Michele Mercure (Freedom To Spend bandcamp)
Sharp Tool in the Shed – Toma Kami (Livity Sound bandcamp)
The Mabe – Overmono (Poly Kicks)
Going West – FaltyDL (Air Texture)
FXK Ripper – Ron Morelli (Hospital productions)
Dazzling rays – Radar men from the moon & 10000 Russos (Radar men from the moon bandcamp)
Sleepers – Exploded View (Sacred Bones bandcamp)
Rescue (Transformed) – Echo And The Bunnymen (BMG)
C'est La Vie No.2 – Phosphorescent (Dead Oceans)
Drop – The Oscillation (The Oscillation bandcamp)
40 – Niagara (Principe Discos bandcamp)
US North – Joe Strummer/Mick Jones (Ignition)
Mighty Jabsco is holding it down this Friday at Love Bucket, I'm on holiday. Back next week and I have a ripping Stinky Grooves pre-prepped for next Tuesday with a delve into the bestest epic-est tunes of late, we're talking 8 mins to 20+ mins in all their natural glory….