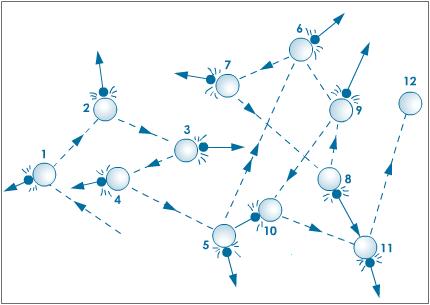 General Version – Luciano/Striker (Attack)
Chasing You Forever – Jackie Mittoo (Attack)
Modern Day Slavery (Extended) – Busy Signal (VP)
Assault On Precinct 13 – Radikal Dub Kolektiv (PAF!)
Healing Dub – John Frum (Jahtari)
Malandrozo Cumbia Dub – Chancha Via Circuito (Norte Sonoro)
Alpha (Fourth Dimension Dub by Chancha Via Circuito) – Dubconscious (bandcamp)
Manah Manah (SDII-Hyper Mix) – Sonido Desconocido II (soundcloud)
The Legend of Zelda (MWG's Nintendro Remix) – Mexicans With Guns (soundcloud)
Cumbia Coqueta – Oralestyle Edit – frijoleroryddim (soundcloud)
Villa Alemana (Kraftwerk Taschenreschen Rework) – The Peronists (free)
El Tingotero (Calitrop refix) – Los Mirlos (soundcloud)
El Jilguerito – Sonido Chichadelico (soundcloud)
Regreso De Los Lobos – Los Orientales (Caliente)
Don Cuto – Los Benfords (Infopesa)
Nena – To Ane E Lo Memo Sexteto (Soul Jazz)
Luminous – Untold (Hemlock)
Rantanplant – Siriusmo (Monkey Town)
Suburban Dream Remix – The Stepkids ft Pharoahe Monch, Homeboy Sandman (Stones Throw)
Play Deader – Jonwayne ft Zeroh (free)
Goldie – A$AP Rocky (Polo Grounds Music)
Shorty Swing My Way (BALAM ACAB Rmx) – K.P. & Envyi (Fader)
8 – Dean Blunt & Inga Copeland (Hyperdub)
12 – Dean Blunt & Inga Copeland (Hyperdub)
15 – Dean Blunt & Inga Copeland (Hyperdub)
Cosmic Runner – Solar Bears (XLR8R)
Motor City – Sand Circles (Not Not Fun)
Innercity Haze – Sand Circles (Not Not Fun)
Ahoulaghuine Akaline (King Britt Remix) – Bombino (Modiba)
Dark Staring – Squarepusher (Warp)
What's Going On (Stuff Is Happening) – West Norwood Cassette Library (Front & Follow)
Lady Dro – Traxman (Planet Mu)
I Need Some Money – Traxman (Planet Mu)
Astrography – Photodementia (Photodementia)
Nova (Drvg Cvltvre Rework) – Burial & Four Tet (XLR8R)
Oranges (Space Dub) – Mark E (Spectral Sound)
Caught You In A Lie – Louisa Marks (Soul Jazz)
Keep You – Wild Belle (Sandhill Sound)
Dubble – Funki Porcini (Ninja Tune)
Amor Herido (Murder Rhythm) – Nahuatl Sound System (bandcamp)
This week I will be doing it for the kids….literally. Wednesday to Saturday I'll be doing hour long sets at 10am, 11.30am and 2pm in Aotea Square as part of We Built This City. It's going to be a gas – 10,000 cardboard boxes, maurauding children and imagination unleashed to stinking soundtrack …can't wait!!