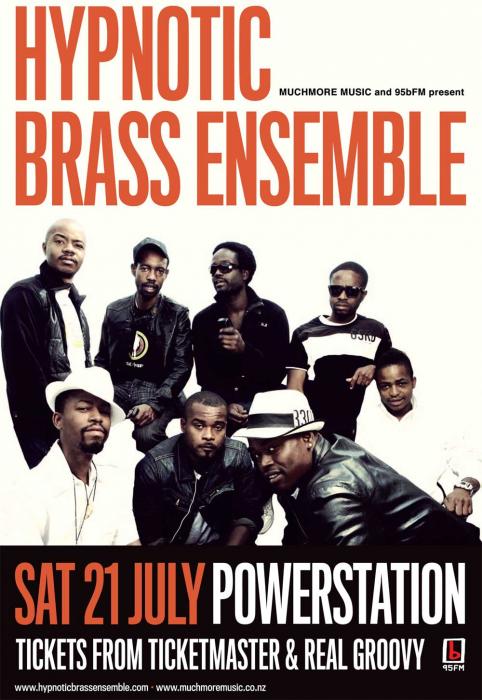 Next One – Busy Signal (NW2)
Live Mi Life – Laden (NW2)
Love It – Mz Dimes (NW2)
Oh Gal – K-OSS (NW2)
My Life – Steflon Don (NW2)
Brighter Day – QQ (NW2)
We Got – Valuable (NW2)
Shub Out – General Degree (Riva Nile)
Da Wine Deh – Hawkeye (Riva Nile)
Every Party – Mr. Vegas (Riva Nile)
Calling – Delly Ranx (Riva Nile)
Bumpy's Lament – Richie Phoe (Balanced Rcords)
Never leave me alone – Jah Red Lion & Dub Terminator (soundcloud)
Kugledans feat. Geolo G (Copia Doble Systema Remix) – EaggerStunn (soundcloud)
Viernes Cultural (Dengue Dengue Dengue Refix) – Julieta con los Nuñez (soundcloud)
Linda Yolita (Triblin Sound Reinterpretation) – Los Titanes (soundcloud)
Cumbi illicita (original mix) – Andean Illicit (soundcloud)
Viva El Amor (Dj Rick Retro Cumbia Rework) – Los Bukis (soundcloud)
Linda Negra – voodoofunk (bandcamp)
Mi Amor – Voodoofunk (bandcamp)
Convocatoria Rafita (cumbia) – Tijauna Experimental
Cumbiarus Rmx (Al Pacheco Rmx) – Dialect Trio (soundcloud)
Ella Se Menea  –  Empersarios (Eighth Dimension)
Oriza – Abtomic (bandcamp)
A La Memoria Del Muerto – Abtomic (bandcamp)
B Boy Paco – Voodoofunk (bandcamp)
Reach Out – Nas ft Mary J Blige (Island Def Jam)
A Queens Story – Nas (Island Def Jam)
Woh –  Curren$y ft Styles P (Jet Life)
Step In – DJ Kentaro ft Foreign Beggars (Ninja Tune)
Crossfader – DJ Kentaro ft Kid Koala & D-Styles (Ninja Tune)
Elimination Chamber – Domo Genesis & Alchemist ft  Earl Sweatshirt & Vince Staples & Action Bronson
Pink Matter – Frank Ocean ft Andre 3000  (Island Def Jam)
Cent From Heaven – Blu & Exile  (Fat Beats)
Video Arkade – Com Truise (Ghostly International)
Rock The Bone – John Maus (Ribbon Music)
My Hatred Is Magnificent – John Maus (Ribbon Music)
Changes (Zongamin Rmx) – Sandro Perri (DFA)
Wendy's (Totems Rmx) – Grass Cannons (bandcamp)
Fast Cars (Scratch 22 Version) – Rackets (scratch22.co.nz)
Clock Chimes (Hardway Bros Rmx) – Toy (Domino)
Weekend In The Tropics – Groundislava (Friends Of Friends)
War – Hypnotic Brass Ensemble (Honest Jons)
Love's a Rondo – Blues Control (Thrill Jockey)/Musical Astronauts – Sun Ra (El Ra Records)
Double Drip (Boogie Howser Rmx) – Coyote Clean Up (soundcloud)
Ray – Daughn Gibson (White Denim)
Tiffany Lou  – Daughn Gibson (White Denim)
Apague Mi Mente – Carla Morrison  (soundcloud)
Invisible Halo – Protect-U (Planet Mu)
Alegria – Stereo 77 (Eighth Dimension)
OB Snaxx – Gulls (Boomarm Nation)
Kidney – Beak> (Invada)
As you can probably guess the most important thing this week is at the top of the page, do not even dare to dream of missing the Hypnotic Brass Ensemble if you know what's good for you – they don't disappoint!!!!!!!!!!! The Cosbys will be playing around 8.30. Hypnotic Brass around 10 and I shall be spinulating some tunes in the meantime and betweentime………
Also on the near horizon, like next week is the start of a new Sunday night series of fortnightly films focused on the music and vibes of Jamaica at Galatos. Even if it wasn't being put on by the 110% decent geezer Mooch – it would be worthwhile – it is – so make that triple worthwhile and eminently supportable.
Here's the guff for Opening Night….!!!!>>>>>>…….
The Upsetter-29th July 7.30
Directors: Ethan Higbee, Adam Bhala Lough
The definitive life story about Jamaican musical legend Lee 'Scratch' Perry.
"The most eye-catching and electrifying archival footage of any music doc in recent memory" – Discovery Channel
Whet your appetite here and get in early for best seats, leather deluxe sofas, full bar, huge sound system, the best coffee, Kohu Rd ice cream etcetera etcetera
There's a stack more fine films to come but this is a killer kick off, we'll keep you posted on the rest………….
and with that I check out, a year older than when I started the show..