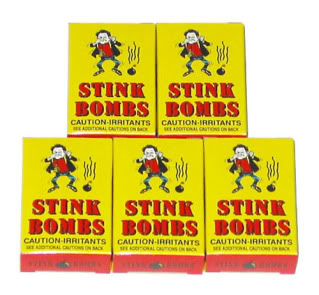 Pumpkin Belly – Gappy Ranks (Greensleeves)
Happiest Day Of My Life – Gappy Ranks (Greensleeves)
Heavy Load – Gappy Ranks – (Maximum Sound)
Rebel With A Cause – Johnny Clarke & Fantan Mojah (Maximum Sound)
Poverty Nuh Inna Fashion – Tarrus Riley (Maximum Sound)
Teach Dem – Chezidek ft U-Roy (Maximum Sound)
Rebellion 2010 – Bunny Lee & The Aggrovators (Maximum Sound)
Wine Fi Mi Nuh – Vybz Kartel
Nuh Fraid A Dem – Mavado (DJ Frass)
There For You – Bugle (DJ Frass)
Wuckup 'Find A Gyal' – Beenie Man
Suavamente – Busy Signal & Elvis Crespo (VP)
ARoRo (NateMarrs Rmx) – Petrona Martinez (LR presents latinAfrica)
Tungala (El Sapo) – Son Palenque (LR presents latinAfrica)
Esto Es Candela – Sexteo Tabala de Palenque (LR presents latinAfrica)
Guajira Contestacion (Guajira Soul) _ Henri Guedon (Disques Comet)
Echate Palla – Quantic Presents Flowering Inferno (Tru Thoughts)
You & I (Bjorn Torske in Outer Space Rmx) – Scott Hardkiss (God Within)
Evening Glow – SBTRKT & Sampha (R&S)
A Town Called Obsolete (Mala Rmx) – Andreya Triana (Ninja Tune)
Man In A Garage (King Jammy Dub) – Coldcut (Ninja Tune)
Skeng (Autechre Rmx) – The Bug (Ninja Tune)
Regret Making Mistakes – Balam Acab (Tri Angle)
AM System (Hudson Mohawk Rmx) – American Men (Lucky Me)
Too Ney Kaha – Nahid Akhtar (Finders Keepers)
Sound Way – Wrinkars Experience (Soundway)
Dread At The Control – Michael Campbell (Trojan)
Home Guard – Michael Campbell (Trojan)
Three Times Three – King Tubby (Trojan)
Eye Of The Empress (Higamos Hogamos Rmx) – Muscleheads
Felt Sui – Factory Floor (One of One)
Good Po-lice – American Men (Lucky Me)
Vessell (Four Tet Rmx) – Jon Hopkins (Domino)
Coka Kohle (Bjorn Torkse Rmx) – Big Robot (Nordisc)
Mountain Top – Gappy Ranks (Greensleeves)
Family – Hey-O-Hansen (Pingipung)
Porque (Version) – Jahmiga (Jahmiga)
Icci Occi Acci – Covo Bryce (MYOR)
Star Contoller – Artek (MYOR)
Chrome Optimism – Dubblestandart ft David Lynch (Subatomic)
Hang On (Remix Of The Remix) – Unitone HiFi/Kinky Electric Noise (Round Trip Mars)
Me Gusto ft Chico Mann (Toy Selectah Rmx) – Mexicans With Guns (Innovative Leisure)
El Abuelo Is Dead – Prepare To Meet Thy Broom (Cocobass)
Scarily behind tonight, and all day so there was much discovery for me throughout tonight's broadcastery amongst some that have been getting a vigorous thrashing this week (particularly loving Bjorn Torske's latest remixes, picked them up from a place called Traxource, had a couple of issues but got exemplary service – so do check them for gear on the doofier tip, they get a renking recommendation). There's plenty more I could whaffle on about… but maybe another day. Before I forget Aromatherapy will be pleasantly percolating at the Ginger Minx on Thursday from the regular 8.30ish, and also tomorrow night Favella On Blast is showing at the Khuja Lounge details at Mr Mclennan's top notch Dub dot dash or at ThisCulture. Hoping to make it, verk permitting but if in doubt you definitely should, have heard good things.
This week a taste of the depth charge of a debut from Balam Acab for 20JazzFunkGreats associated and soon to be prominent Tri Angle label. Have been enjoying his gear from the first smergey notes floating around the internet some time ago. Typically it's another shy looking 19 year old, this time from upstate New York, making smudged out, moody gear that I fall for in all sorts of ways.
Usual scenario lo qual, up for a week, there's a 12″.. you can buy it here.