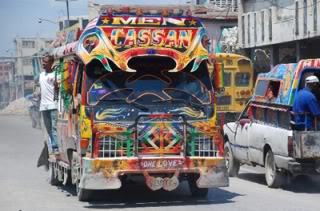 Donador De Organo En Tumbia – Turbo Sonidero Futuristico (Contra Discos)
Baile Tumbia – Turbo Sonidero Futuristico (Contra Discos)
Abrazame (Uproot Andy mix) – Los Rakas (dutty artz)
Hold Ya (Nikki Remix Yuh) – Gyptian & Nikki Minaj (VP)
Hold You (Version) – Gyptian (VP)
Nonsensical (Uproot Andy Dub Mix) – Forro In The Dark (Shock)
Colegiala Pon De Floor (Copyflex Mixup) – Copia Doble Systema vs Major Lazer
Step Up In Dem Face (Mykol Orthodox Rmx) – Burru Banton (Cabeza!)
Dun Dun (Frikstailers Rmx) – Los Rakas
Hair Dresser Shop – Busy Signal (Big Ship)
Clarks – Vybz Kartel, Popcaan (Tads)
Clarks Again – Vybz Kartel (Head Concussion)
Clarks 3 (Wear What Yu Want) – Vybz Kartel
Land Of Promise (ft Dennis Brown) – Damian Marley & Nas (VP)
Fire Version – Turbo Belly
MmmHmm – Flying Lotus feat Thundercat (Warp)
Recoiled – Flying Lotus (Warp)
Zodiac Shit – Flying Lotus (Warp)
Love You To Life (Mala/Digital Mystikz Rmx) – Grace Jones (Wall Of Sound)
Disappearing Reappearing Ink – Desto (Ramp)
Tango – Guido (Punch Drunk)
Woke Up Early – Guido (Punch Drunk)
Protecting Hands (Isan Rmx) – Clouds (Deep Medi)
Art & Cash (SBSTRK Rmx) – Modeselektor (Get Physical)
Quoi – Styrelsen & Chords (Styrelsen)
Guiyome – Konono No 1 (Crammed)
Baobab Connect – Chief Boima (Dutty Artz)
Mugwanti/Sgwejegweje – DJ Mujava (Out Here)
Ibhithi Wobble Remix – Doma Tornados/Jumping Back Slash (Hipi Duki Muzik)
Too Early – Sandro Dalepedro (SDsoundcloud)
Pueblo Muerto (ft Scott Klas) – Los Macuanos (LMsoundcloud)
Cumbia Alegre – Pacho Galan (Disco Fuentes)
Cumbia En La Luna – Rufo Garrido y su Orquestra (Discos Fuentes)
La Mazamorrera – Pacho Galan (Disco Fuentes)
La Danza De Los Mirlos – Afrosound (Disco Fuentes)
El Corrido de Chico B – Diego Bernal (Exponential Records)
Blue Neon – Diego Bernal (Exponential Records)
Moon River – Funki Porcini (Ninja Tune)
Coffee – Swindle (Planet Mu)
Miss Teardrop – Felix Leband (Compost)
Again (Scratch 22 Rmx) – Electric Wire Hustle (S22soundcloud)
Grape Juice City – Ratatat (XL)
High Steppin – KPM Peoples (KPM)
The Sidewinder – Matthew Cang & Eddie Chin (KPM)
Heavy Duty – Artus Kass
Fond Memories – KPM Peoples (KPM)
East Goes West – Edward White (Chapel)
So Divine (Aladdin Story) – Rolling Stones (Universal)
It Is Meant To Be – Tame Impala (Modular)
Man I get more response to not writing or posting anything than when I do! Actually any and all responses are much appreciated and I'm grateful when anyone pipes up, 'cepting spam and haterade.
This week a couple of tracks that end up in what I like to call the CumbVin (that would be vintage cumbia) section of my music library which has been fairly neglected in representation as far as the blog goes. I'm not quite sure why that is, because the last few years have seen this particular category growing at a prodigious rate round my gates. As soon as I made the link between the killer tunes that our old mucker Burnt Friedman used to haul over from Atom Heaart's gaff in Chile (to be far there was a fair few reggae sides going back the other way) when he stayed with us in the late 90s'/early 00s' – and the Discos Fuentes label (who have heaps on iTunes by the way, lose yourself and don't be put off by the covers!) … well I was off.
I could go on and on about the wonders of the Colombian label (and the Soundway Colombia comp is a cracking place to start, if you haven't already checked it) or how discovering its unfathomable treasures has probably been the nearest I've come to the feeling of first launching into Studio One and the epiphany that that was. So you know, its big.
Here's a couple of crackers to whet your appetite and as I said easily available from iTunes and all over so… no excuses, limited time 192's it is.
I managed to find the pic of Pacho Galan and crew below, which isn't the one on all the endearingly nasty Discos Fuentes covers, but Rufo Garrido seems a hard feller to track down photographically – too busy heading to the moon and making silly noises methinks.
Buy Pacho Galans indispendable historia here
Buy Rufo's lunar cumbia at here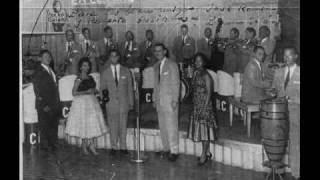 And Aromatherapy is on as ever from 8.30 Thursday night at the Ginger Minx, thought I'd give you a break from the Magic Trees…