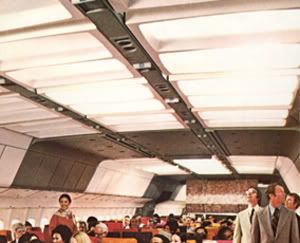 Ball Fi Bun – Vybz Kartel
She Said – Jahdan Blakkamoore ft 77Klash (Gold Dust)
Dem Alone – Mavado (DJ Frass)
Never Believe You – Mavado (Daseca)
My Sweetie – Wale
Hard Boiled Babe – Lizzy Mercier Descloux (Ze/Strut)
Blue Snakes – Canyons (I'm A Cliche)
Phone Call (feat Coco Solid) – Kidz In Space (Move The Crowd)
Ocean Of Drugs – Kidz In Space (Move The Crowd)
Sleeping Bear Lament (Take Rmx) – Architeq (Planet Mu)
IOIO – Nosaj Thing (Alpha Pup)
NY To Tokyo – Anti-Pop Consortium (Big Dada)
Entropy – Etienne Jaumet (Domino)
Anything Worse – Gaslamp Killer (Brainfeeder Digital)
Pissed And Passed Out – Holy Ghost (Lo Recordings)
H.G.F.W. (Canyons Rmx) – Tame Impala (Modular)
Children Of The Sun – The Time And Space Machine (Tirk)
Contact – Wooden Shjips (Holy Mountain)
Il Pleut – Briggite Fontaine (Dirty/Born Bad)
Psychedelic Girl (ft Alisa Xayalith) – Kidz in Space (Move The Crowd)
Spotted – Hudson Mohawke (Planet Mu)
Worries – 6Blocc (Digital 6)
Sinners – Johnny Clarke vs Mala (Ringo)
WLTA – Teebs (Planet Mu)
Wind It Up – Mark Pritchard & Om'mas Keith (Hyperdub)
Sea Life – Paul White (One Handed Music)
Parisian Goldfish (Take Rmx) – Flying Lotus (Warp)
Rainbow Rd – Gemmy (Planet Mu)
LHC – Brackles (Planet Mu)
Pictures (Quiet Village Dub) – Grandadbob
Sweet – Unitone HiFi (incoming!)
45 This (Bjorn Torske Rmx) – Hit-The-E (Mantra)
Cola Lex Dub – El Remolon (ZZK)
El Ghetto Va A Mover – El Hijo De La Cumbia (Soot)
WuCumbia – Sonido del Principe
Chop Your Hands – Onra (Favourite)
Just Landed – Force Of Nature (Mule)
Cupids Got A Shotgun – Kidz In Space (Move The Crowd)
Tomb (VIP) – Appleblim & Gatekeeper (Immerse)
End Game – Anti-Pop Consortium (Big Dada)
First Lesson (Rude Kid Rmx) – Juice Aleem (Big Dada)
We Should Light A Fire – Hyetal (Planet Mu)
Spin Cycles – Flying Lotus (Warp)
Last show for a month – so tonight had to count, and I think it did. Great to be able to play the Kidz In Space gear before I head off … and so much other goodness. Mary Anne Hobb's has dished out the damage on 'Wild Angels' and Big Dada seem to be on somewhat of a roll with the Anti-Pop Consortium album (which is demanding some headphone attention) and the awfully nice and decent Midlands man Juice Aleem.
However a treat instead in the shape of Wooden Shjips cover of Serge & Briggite Bardot's 'Contact' on the Mexican Summer label. It's 8 minutes of groove heavy, electrifying covers business that you can sadly no longer score from the store – and it wasn't easy or cheap to do that when you could a few months ago. Worth every penny.. and more, this is the kind of record I will never be able to resist, even as I sink further into the inevitable world of hitting the digital sections of the music vendors and Traktor totality. You can probably blame the Traktor fascination for the lack of posts over the last month or two, sussing the capabilities and getting my music files regimented and increased has been occupying a good chunk of my spare time. I'm looking forward to the fruits of that next Friday the 28th at Upstairs At The Ritzy on Coldharbour Lane, Brixton and at the Vibe Bar, Brick Lane the following night on koiwi tip with Anna Coddington, Miki D, Nick D (Clash of the D's perhaps) et al. Full details up in a seperate post soon.. meantime here's the tune, and then something disturbing from R.A.D.S.Y.S.T.E.M., don't say I didn't warn you.
Woodenshjipspace
Mexican Summer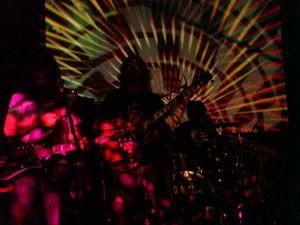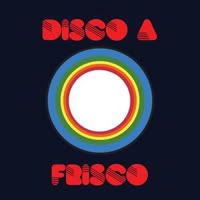 CONTACT – WOODEN SHJIPS
Soooo, our good friend of the label and all round exceedingly good bloke, bFM colleague for a fair chunk of time and what have you – Sean Grattan is about to head off to some fancy Californininayan film school where they probably have Wooden Shjips gigs..like every day.. at recess man.
Sean has done some downright stunning and also severely not in-here (as in out-there) videos for us. It began with wrestlers at the beach bizarreness for SJD's 'Black Is A Beautiful Colour', I defy anyone to crack at least a sizable grin at this one and there's so many brilliant touches, edits and all important little things.
Then he went on to make a rapid turnaround, RTMstyle, clippy EPK (almost can't type that term it's like cdingle, just wrong) type thingummyjig for SJD's 'Dayglo Spectres' album.
Most recently he took his camera phone and a budget that is wayyyy smaller than catering alone on most jobs and just flumed the fark out on James Duncan's 'My New Flumes' with the delightful Bacheloretti.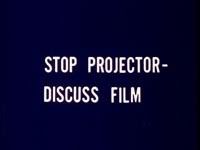 You should probably stop here.
With his flatmate James of all Duncan, Mr Grattan makes up R.A.D.S.Y.S.T.E.M. They are not afraid to plummet the very bottom of the taste barrel or brack out the tambourine to get the party started …. possibly not started right.. but definitely started. They are..
If I was to try to pictorially and sartorially combine the kind of visuals R.A.D.S.Y.S.T.E.M. bring up to me it would have been something like this….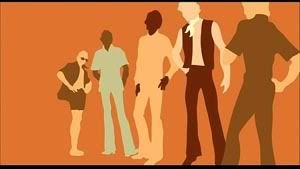 But all those quaint notions are gone, I have been tainted by strange images that have emerged from R.A.D.S.Y.S.T.E.M.-osphere. Whether or not this has any connection to a suggestion from the RTM Marketing Think/StinkTank that a celeb sex tape would be an excellent marketing tool (ooh err) to raise James Duncan's profile (I'll stop) and get them copies of 'Hello-Fi' ringing the tills like there's no tomorrow.. well I don't know. It's just quite scary and concerning in so many ways.
The Death of R.A.D.S.Y.S.T.E.M. at Department Of Conversation on Karangahape Road (or D.O.C. on K, if you prefer) this Saturday 22nd with R.A.D.S.Y.S.T.E.M. mixtapes vailable (lawd have mercy) and enough terrifying flashbacks to make a 'Nam movie. I apologize for this clip in advance and guarantee it will be 2.49 you'll never get back.
You're a strange and excellent man Sean Grattan and you'll be much missed, safe travels and give us a shout for some OST placement when you're directing 'High School Musical 17'.