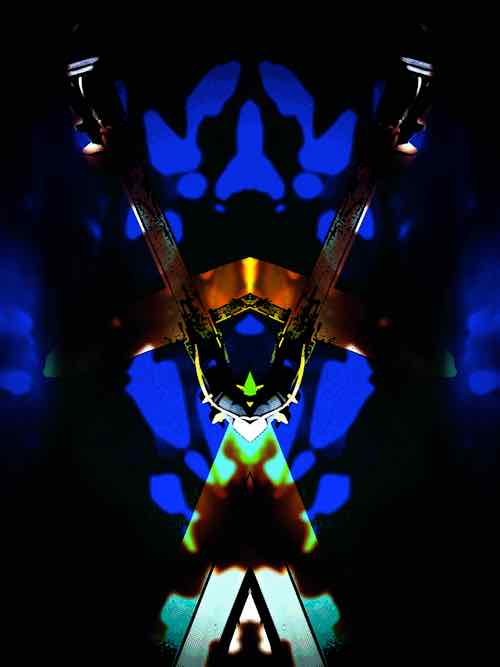 Alègntayé (Grant Phabao Remix) – Akalé Wubé feat Genet Asefa (bandcamp)
Ready Fi Teach Dem ft. Froggy MaddSquad – Cutty Ranks (One Wise Studios)
Bam Bam Killa – XL Mad (Nice Up)
19 Miles to Kingston Version – Soul Sugar (bandcamp)
Old B3 riff – General Theory Of Dub / Tim Ellis (?)
ricochet – General Theory Of Dub / Tim Ellis (?)
Copal – Kaleema ft. Lido Pimienta (bandcamp)
Evolucionando La Kumbia – El Cifickzer (soundcloud)
Aura (Borchi Remix) – Andrés Oddone (bandcamp)
Ritmo Sabroso – Dance Kill Move (bandcamp)
Skteches – Harmonious Thelonious (Diskant)
Trappy Moon – Landhouse & Raddantze (bandcamp)
Cooked Banana – Red Axes, Thomas Jackson & Inigo Vontier (bandcamp)
Il valzer del risveglio – L.U.C.A. (bandcamp)
Mhor (Interfering Bastard Version) – Smith & Mudd (Claremont 56)
Infatuation – Borusiade (Cititrax/Minimal Wave)
Crystal Clouds (Gigi Masin Remix) – Brain Machine (Emotional Response)
Sargasso Sea – Shoc Corridor (Dark Entries)
What Is in Your Head – Red Axes (bandcamp)
Carry On Twisting – The Tropics Of Cancer (soundcloud)
Paranoise – Oh Sees (Castle Face)
Level 1 – Al Lover Meets Cairo Liberation Front (Höga Knord)
In Principo – L.U.C.A. (bandcamp)
Dub a Natty Dub – Maya Dread (Kaya)
Partisan – Fort Buelah N.U. (Fort Beulah N.U.)
Autiomaa (I) (Tribbal) – DJ Sotofett & Jesse (Keys Of Life)
03:00 – Gemellvs (bandcamp)
Salmon Spungcake – Bison (Claremont 56)
I Found A New Way Of Loving You – Harmonious Thelonious (Diskant)
Mirage Loops – Gulls (bandcamp)
Conga Cage – Talamanca System (International Feel)
Peyote Stitch – Mosca (Livity Sound)
Night Ferry (Antenna Remix) – Timothy J Fairplay (Emotional Response)
The Pure And The Damned – Oneohtrix Point Never ft Iggy Pop (Warp)
Mother Ethiopia Part 2 – Paul Weller ft Bongo Bob (Parlophone)
This Friday I will be at Love Bucket from 7, if you've been thinking about coming along and have been lost in a sea of procrastination then please cease dithering. After the next 2 weeks I will be taking a break from Love Bucket and DJing in general (bar the radio…mainly) for a spell.