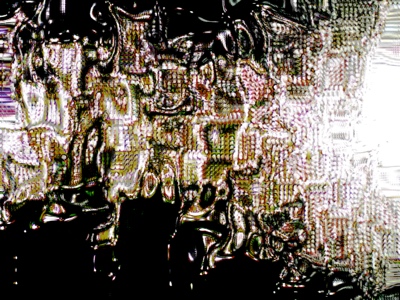 Hysteria [Wuhan Fight Dub] – Dub Mentor + Stephen Mallinder, Anna Domino, Ghalia Benali, Tal Weiss, Julia Rovinsky & Yao Xu (Dub Mentor bandcamp)
Chatty Mouth – Jah Cure (Yard Vybz)
Fluency Shaping – TCB (Invisible Inc bandcamp)
Boom Sound DUB3 – Hermit Dubz (Hermit Dubz bandcamp)
Feathered Onion – wzrdryAV (wzrdryAV bandcamp)
Two Bs One White feat. Farda P – Magic Drum Orchestra (Tru Thoughts bandcamp)
Skepsys – OL  (Gost Zvuk bandcamp)
Proa (DDD Remix) – Tremor  (Kebrada bandcamp)
Soníos de Bronce (Castora Herz Edit) – María Terremoto  (Samain Music bandcamp)
Muddy (Ibu Selva Remix) – Tha_guts  (Tropical Twista bandcamp)
86'd – the bad meat club  (the bad meat club bandcamp)
Egbert (Acid Pauli Remix) – Amount  (Fienes Tier bandcamp)
Nuances – Puma & The Dolphin  (Invisible Inc bandcamp)
Smelly Little Man – Duncan Gray  (Life & Death bandcamp)
Haudegen – Sascha Funke (Permanent Vacation bandcamp)
Calm Before The Storm – Woodleigh Research Facility (Rotters Golf Club)
The Silk Road Affaire – Martin Noise + Kuunde (Ombra International bandcamp)
Jawi – Nour (Tom Tom Disco)
Away From the Reign – Ido Plumes (Livity Sound bandcamp)
Cocoa – K-Lone (Wisdom Teeth bandcamp)
tug of war – 1995 Epilepsy/Dean Blunt (World Music)
liberties – 1995 Epilepsy/Dean Blunt (World Music)
Rhythm Hi-Tek – Lurka (Timedance bandcamp)
Enter the Ninja (Enzo Ponzio Remix) – Billy Bogus (Pizzico bandcamp)
Udibaby – Red Axes + Beatfoot (Dark Entries bandcamp)
Faun – Cousin (Moonshoe bandcamp)
Burying Ground – Mark Langean (Heavenly)
Seven Screws – Einstürzende Neubauten (Poptomak)
Wee Hours > – Rose City Band (Rose City Band bandcamp)
Reno Shuffle – Rose City Band (Rose City Band bandcamp)
Munecas – El Michels Affair (Big Crown bandcamp)
La Main Jaune  –  Golden Bug + In Fields (Invisible Inc bandcamp)
Positive Payout – wzrdryAV (wzrdryAV bandcamp)
Exile (Andrew Weatherall Remix) – Piano Magic (Not On Label)
Hope the loosening of the proverbial belt is agreeing with you while you still stay safe. Should you need more Stinky Grooves in your life or simply fancy helping support the artists and labels that we play, and me/the show then this link right here Mixcloud Select is the way to do it. For a fiver a month you get access to Stinky Grooves early (usually Saturday or Sunday), exclusive mixes and now shows from the archives on the weekly. To launch that we have a stack of Guest shows starting off with Burnt Friedman from 96 (a LOT more Burnt/NUF to come) going up this week with Andrew Weatherall, African Head Charge, Fundamental, Adrian Sherwood/Tackhead & a silent Audio Active etc etc all to come in next weeks. I've been lost in tape archiving and am riddciulously excited by unleashing some of this 90s goodness in Stinky Grooves 30th year. Live up.