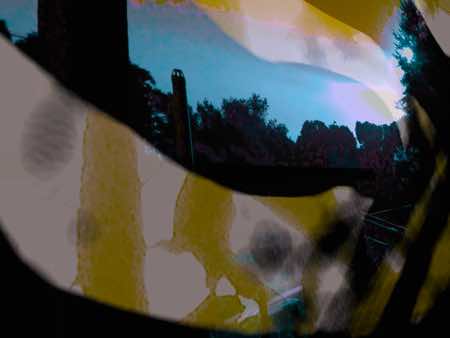 WatchoutRiddim/Here2Stay/WickedestSound/RealGunChampion – SEEKERSINTERNATIONAL (Liquorish bandcamp)
Full Up A Style – Agent Sasco (Assassin) (TJ Records)
Every Hustler – Konshens (TJ Records)
Dancehall Ram Up – Tippa Lee (Red Robin)
Boss Riddim – Naram (Red Robin)
La Victoria – Chancha Vía Circuito ft Lido Pimienta & Manu Ranks (Wonderwheel bandcamp)
Barù – Chancha Vía Circuito (Wonderwheel bandcamp)
La Fuga – Barbarella (Cassette Blog bandcamp)
Humedad En Tu pieza – SeaDragon (Pakapi bandcamp)
9828 – Yoshinori Hayashi (JHERI TRACKS)
Taste of Bamboo- Andi Otto (Multi Culti bandcamp)
El Malon Del Gaucho Molina – Lagartijeando (Big In Japan bandcamp)
Fort Buelah 004 – Fort Buelah NU (Fort Buelah NU)
Sudaniyya – Prins Thomas / C Cat Trance (Emotional Rescue / Malka Tuti)
Apple Knife – Zu Dobson (Bird Scarer)
Ill Fit – Shawn O'Sullivan (Mannequin bandcamp)
759 – Yoshinori Hayashi (JHERI TRACKS)
Dark Jungle – Rizu X (Comeme)
Piper (Powell Remix) – Jonny L (XL)
Piper (Overmono Remix) – Jonny L (XL)
Garbage In, Garbage Out – Dúné (Rotten City bandcamp)
Witchdance Dub (Dub) – Death In Vegas (Drone)
Inversions – Uji, Nicola Cruz (Multi Culti bandcamp)
Ramurc – I:Cube (Versatile bandcamp)
Wisdom Of Rumi – Zu Dobson (Bird Scarer)
0208 – Yoshinori Hayashi (JHERI TRACKS)
Innuendo (Francisco, Spain) – Joakim (The Vinyl Factory)
Yaniyorum – Gulden Karabocek (Ladies on Records)
Merengue – Fafa African Jazz (Soul Jazz)
Pentatonik – Cuasares (Guerssen Records bandcamp)
SupraInvo/Dead2Nite/BussDead/Gunmen/BlackMazda/RunBorderline/SeventeenShoota – SEEKERS INTERNATIONAL (Liquorish bandcamp)
After last week's triple hitter of refreshingly different flavoured gigs it's just a Love Bucket-er on Friday this week, and I'm not altogether unhappy about that either, that's about my limit these days. The Friday sets at Love Bucket have developed their own aesthetic which finds me often digging deep into the tunes of my youth as well as flinging out freshness that fits the best intent of the 6 vintage speakers. Naturally it's a different buzz to Stinky Grooves and there's an ever changing, invariably rammed crowd to consider too, those Fridays just get busier. If you fancy a taste of a Friday night at LB, it's pretty much all here for you below, at least the music side – corporeal presence is required for the excellent libations and swinging atmos. I missed the first couple of tunes as I only struck on the idea of hitting record on my third tune (for some reason the vibes were right for that, most times it's an unnecessary distraction) the missing openers were Witches Valley – The Limiñanas ft. Anton Newcombe and JT Space Cumbia – Shawn Lee's Ping Pong Orchestra. Enjoy…..
+++++++++++++++++++++++++++++++++++++++++++++++++++++++++++++++++++++++++