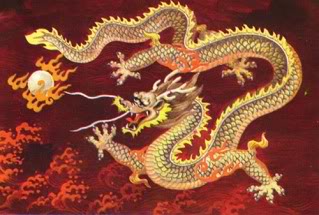 Sweet Jamaica (Vibes Mix) – Mr Vegas ft Shaggy & Josey Wales (Big Yard)
Stronger – Cham ft Bounty Killer & Mykal Rose (Madhouse)
More money – Busy Signal (Jah Snowcone)
Iron Balloon – Bruck Up (Seanizzle)
Hush (Iggy Iggy) (Douster Rmx) – Tim Turbo ft Spoek Mathambo/Gnucci Banana (Big-N-Hairy)
Like A Gypsy – Kenyatta Fire (Kenyatta Fire)
Yengeh Riddim – Mafia McKoy (Loud Disturbance)
Ruffa & Tuffa – Alpha Steppa (soundcloud)
Leggo Violence – Alpha Steppa (soundcloud)
Frequencies – King Midas Sound (Hyperdub)
Ironman (Tetsuo Dub) – Lee Perry, Dennis Bovell & The On-U Sound System vs Pempi (On-U Sound)
Free To Funk – Sub Version (Soul Jazz)
Bucovina (Catar Sys, Karim & Villa Diamante – El Hoyo del Queque Remix) – Shantel (soundcloud)
Hang On (UHF Rmx of K.E.N. Rmx) – Uniotne HiFi (Round Trip Mars)
Duran Poco – Quenombre (soundcloud)
Bleep!! Maru!! – SamuelDemite mas (soundcloud)
Nima Diyala – AfroCubism (Nonesuch)
DJelimady Rumba – AfroCubism (Nonesuch)
Gold – Darkstar (Hyperdub)
And We Gonna (Samiyam Chopsticks Rmx) – Shigeto (Ghostly)
Fates Say – Daedelus (All City)
The Making Of A Slave aka Willie Lynch – Dubbledge & Metabeats (bandcamp)
Learn To Duck – Freddie Gibbs (Bootleg Kev)
Impending Doom (Rustie Rmx) – Daedelus (Ninja Tune)
Losing Game – Mugwump (Kompakt)
Night Air – Jamie Woon (Candent Songs)
Lesser – John Roberts (Dial)
In The Way – Darkstar (Hyperdub)
When I'm In Awe (ft Gonjasufi) – The Gaslamp Killer (Brainfeeder)
Shattering Inner Journeys (ft Computer Jay) – The Gaslamp Killer (Brainfeeder)
Stanley & Stuff (Copia Doble Rmx) – System (Rump)
Pasame a Buca – Rita Indiana & Los Misterios (Dutty Artz)
La Grimas (Future Feelings Remix) – Carla Morrison (soundcloud)
Buena Persona – Lido Pimienta (Ku De Ta)
Dakan – AfroCubism (Nonesuch)
Cumbia Kikuchi – Greenwood Rhythm Coalition (Names You Can Trust)
Blue Steel – Bot'Ox ft Anna Jean (I'm A Cliche)
Pruned – John Roberts (Dial)
Spak & Spenning – Frisvold & Lindbaek (Full Pupp)
Spak & Spenning (Prins Thomas Rmx) – Frisvold & Lindbaek (Full Pupp)
August – John Roberts (Dial)
Shaka The Great – Overnight Players (Chanel One)
This weeks burnt offering and crisp cruciality is very close to home since it's one of our Unitone HiFi tracks that has been through the spin cycle a couple of times.
The original of 'Hang On' is yet to be completed and has a full vocal from our man the Mighty Asterix. When Miami's cumbia captain Kinky Electric Noise expressed an interest in a touch of remix swapology, it seemed like the natural contender.
It sounded like his mix turned into a bit of an odyssey with parts added from Canada and a sizzling Peruvian style guitar track, heavy on the chicha hoohah. It was well worth the effort and it's a scorcher, that has justifiably been picking up the props and dls on soundcloud and sneaking onto blogs and mixes and what have you. However Ken did say he'd gone as far as he could with the track, and offered up the parts for further interference – of course we were up for that.
So here you have it the remix of the remix of an original that remains unfinished…the world we live in. As ever monster props to Angus for his mastering, particlularly happy with how this one turned out especially with the awkward bass and looming presences in the low end dept, ….top notch! Incidentally I've upgraded ye olde Stinky Jim soundcloud account which means our King Step Dub and the El Malodoroso mix are downloadable again, woop woop.
You can download directly from the embedded player below or click onto me soundcloud page and do the same there and/or leave a comment, favorite it..whatever tickles your fancy. If you feel really moved you could even go to the Unitone HiFi bandcamp page and shake some shekels in out direction… but let's not get carried away.
Aromatherapy at the Minx as ever this Thursday and Aloe Blacc & Wrongtom transcripts soon..ish…approx…repeat to fade…