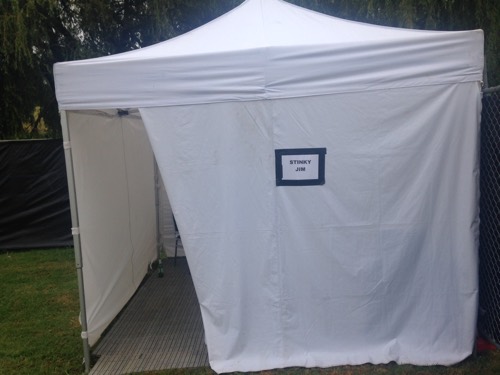 Janhoi –  Knowledge / Prince Far I (Tamoki Wambesi)
Crazy Negril – Lee Perry / The Talent Crew (Pressure Sounds)
Father's Instrunctions (Dubwize 1) –  I. Benjahman (Hot Milk bandcamp)
Your Ears Are Not Very Small – Equiknoxx (D.D.S.)
Lionel's Dub – Parris (The Trilogy Tapes)
Mix 91 – Terekke (L.I.E.S.)
Silly Youth – Titus 12 (Zam Zam)
One More Night (Rivas Bowson Rework) – Can (Fértil Discos bandcamp)
Dejame Gozar La Vida (El Buho Edit) – Andres Landero (Fértil Discos bandcamp)
Despertar – Castora Herz (Folcore bandcamp)
Do You Have Any Trouble With Your Neighbours – Death And Vanilla (Fire)
Milk Beach – Dreems (Multi Culti bandcamp)
Les Chemins De Katmandou (Opening Titles) – Serge Gainsbourg / Jean-Claude Vannier (Finders Keepers)
Enigma Garden – Moon Wiring Club (Gecophonic)
Rashad – Hello Skinny (Brownswood bandcamp)
Bush of Ghosts –  Streamer ft CJ Croquet (Streamer bandcamp)
Journey Inward – Der Kundalini (Invisible Inc bandcamp)
Night School Of Universal Wisdom – Thunder Tillman (ESP Institute)
Coasters Retreat (Sascha Funke Remix) – Dreems (Multi Culti bandcamp)
Witzelsutch – Thomass Jackson (Calypso)
La Nouvelle Epoque (Fred Und Luna Remix) – V (Le Temps Perdu)
BB2 – Terekke (L.I.E.S.)
Fist to Fist – Tomaga (Tomaga bandcamp)
Umi No Ue Kara – Yasuaki Shimizu (We Release Whatever The Fuck We Want Records)
Dioz Delirium – Death And Vanilla (Fire)
Unbelievable – Marvin Pontiac (Strange & Beautiful Music)
Verequoi – Wrong Notes (Aziza Disques)
Bsslama Hbibti – Fadoul (Habibi Funk bandcamp)
Mirza – Jalil Bennis Et Les Golden Hands (Habibi Funk bandcamp)
Carnation – Charlie Electric Guitar Band's Sound Of Japan (Sublime Frequencies)
Punk Episode – The Long Champs (Tici Taci)
End Of Times (Golden Dub) – The Golden Filter (Optimo Music)
Northern Safety Route – Pye Corner Audio (Lapsus Records)
Flower In The Night – Landhouse & Raddantze (Amselcom)
Suspected Hippies In Transit – The Orb (Shitkatapult bandcamp)
And that will be me for the year, back on the 9th of Jan. Will be doing the last Love Bucket of the year (back on the 19th of Jan) from 7-10 on Friday, Dub will be taking over after that. On Saturday it's a Dub & Jim double-header when we'll be doing Hallertau beergarden & ting from 12.30 – 5ish and then repeating the dose at the Bluestone Room between 8 and 2 (I'll be doing the early set 8-11). Phew! Thanks for your ears, eyes & vibes have a very safe season of stupidity and see you on the flip.