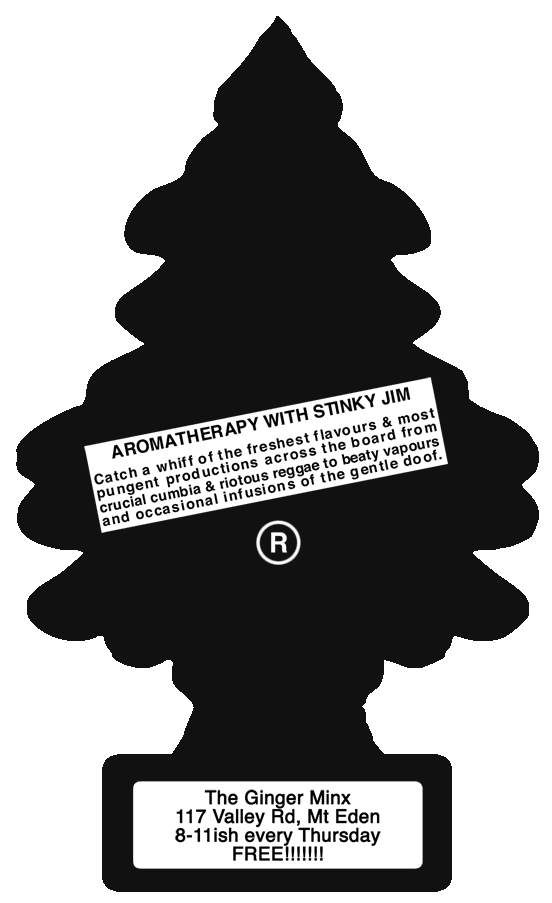 Te Metiste Con Migo Pajarito (Pernett Rmx) – El Hacha (Pernett soundcloud)
Bo D' Gh – The Binary Cumbia Orchestra (TBCO soundcloud)
Colegiala Pon De Floor (Copyflex Mixup) – Copia Doble Systema vs Major Lazer (Copia.. soundcloud)
Cumbia Rockers 10 – El Sonidero Quilombo (ESQ soundcloud)
Neo Bailongo En El Club Sarmiento – Lagartijeando (ZZK)
Boricuabounce (loisada mix) – DJ Avatar (Avatar soundcloud)
Doloreando – Lagartijeando (ZZK)
Beat Domcooliado – Doma Tornados (Doma Tornados soundcloud)
Cumbia Chila – Jpshuk (Jpshuk soundcloud)
Blue Monday – Pernett (Pernett soundcloud)
Marado Dios Rmx – El Hijo De La Cumbia (EHDLC soundcloud)
Bongo Dub – Manu Chao/Dub Traffik Control (Bstrd Boots)
Can't Take No More Of That – Brinsley Forde & Blackout JA (Maroon)
Can't Take No More (Better Dub) – Curtis Lynch Jnr (Maroon)
Can't Take No More (Better Dub) – Curtis Lynch Jnr (Maroon)
Fridays (Shackleton Rmx) – To Rococo Rot (Domino)
Lost – LV & Josh Idehen (Keysound)
Whisper – Pursuit Groove (Tectonic)
Before We Talked – Gold Panda (Notown)
Incredibright – Take (Alpha Pup)
Detroit Falls – Pariah (R&S)
Mars (Reprise) – Clause Four (Jahtari)
Solitude – The Session Men /Abu Baka ((LKJ Records)
Good Looking Boy – Mungo's HiFi ft Warrior Queen (Scotch Bonnet)
Bad From Riddim – Mungo's HiFi (Scotch Bonnet)
Wonderland – Black Chow (Jahtari)
Gun Dance – Tapes (Jahtari)
Biafra (Mr Kaizen Edit ) – The Crystalites
AAA – Pilooski (Rvng Of The Nrds)
Dutch Boyz Dance Floor (Canyons Rmx) – Return To Sender (OTPX)
Mugwanti/Sgwejegweje – DJ Mujava (Out Here)
La Gloria (Poirier Rmx) – Gotan Project (Ya Basta)
Me Gusto (Ghosts On Tape Rmx) – Mexican With Guns (Stones Throw)
10000 CCs – Don Froth (Phonica)
Skies Over Cairo – Django Django (Django Django Bandcamp)
Antiguos Dueños De Las Flechas – Doma Tornados (Hip Duki Muzik)
Damas Gratis Dub – Chancha Via Circuito (ZZK)
Progreso – Lido Pimienta (Lido Pimienta myspace)
Advance Talking – Knight Rider (Narf/Barf)
Deep Cover – Sun Araw (Not Not Fun)
Euphoria – NEU! (Gronland)
Here for a brief whiffy week is a taster from the insiduous Fox Trot Mannersims from Brooklyn femme-C and producer Pursuit Grooves. The very fact that it has been picked up by DJ Pinch for a thoroughly mould breaking release on his Tectonic label should be a clue that it's a bit special, and it is. Initially it was the Coco Solid-esque vibes of Start Something that caught my ear, and in doing a little research I discovered that PG also attended the Barcelona RBMA, as did our champeen Mz Coco. Curious. In the space of a week or so the entire EP has latched its tasty tentacles onto my musical mainframe, and it really is a breath of fresh air amongst a seemingly endless slew of wonky nouveau trip-hopisms. Check this sultry wee beastie out at a frankly unsatisfactory rate of 192, and then repair yourself to your nearest discery or pusher of bytes and invest in the full EP, ypu'll be thanking me (or you have cloth ears).
Buy on CD or digitalistically filewise (available locally through Samurai)
PursuitGroovesmyspace
Web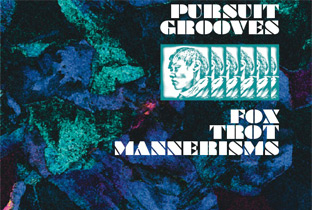 and as mentioned before on the show, the Arriba Chile Earthquake Relief event is on this weekend, details below. Do the right thing …check it!
Arriba Chile – Fundraiser
at Pearce Hall,
3 Pearce Street,
Onehunga
100% of the proceeds from this event will be sent to Un Techo Para Chile (a rooftop for Chile).
Featuring:
Calle Latina
Los Gonzales
Siguaraya
Makehue
Zamba School
Coosani
Jah Red Lion y Iron Will
Candomblack
DJ Bobby Brazuka
6pm doors, 7pm, start
$10 presales 0212651571
$10 door sales(only 50 on door)