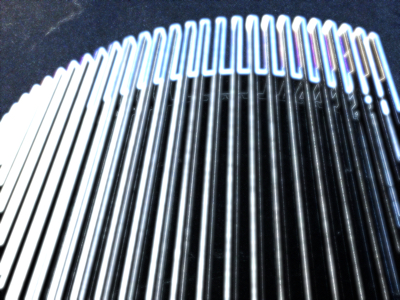 Anti War Dub (Re-master) – Mala feat. Spen G (I & I Music bandcamp)
Searching For Gold – Riddim Research Lab (Local Talk bandcamp)
Dopewise – Riddim Research Lab (Local Talk bandcamp)
I Give (Soft Metal Remix) – Mali-I (Turbo Guidance bandcamp)
Sun Rise Swell (Chris Coco Dub Mix) – Santino Surfers (Music For Dreams bandcamp)
Guns Bombs Handgrenades GI I-I Blade – R.A.P.P. (Y Records)
Dark Wave Dub – Comité Hypnotisé (Cortizona bandcamp)
Cumbia Binaria (Tribilin Sound Remix) – Don Couto (Kumbia Net bandcamp)
Kettledrums & Trumpets – Barbarella (Pauken & Trompeten bandcamp)
Goddy – t-woc (Strangelove bandcamp)
Sierra Madre (Front De Cadeaux Remix) – Rodion, Mammarella (Slow Motion bandcamp)
Railton Ruckus (Hugo Nicolson Remix) – Rude Audio (Rude Audio bandcamp)
Baybi – Kasper Bjorke (hfn bandcamp)
Hoshikuzu Tenboudai – Foodman (Hyperdub bandcamp)
Tsimmairuudiralla – Mori Ra (MM Discos bandcamp)
Ola – Shkema (Good Skills bandcamp)
Marching Orders – Museum Of Love (Museum Of love)
Cachonda – Residentes Balearicos (Balearic Ensemble bandcamp)
Parnassus Van – Grecco Romank (Grecco Romank bandcamp)
Weird Day – Kapitán (Parrot Cake)
Neuron Land-fill (Vertedero de Nueronas) – KingL Man (KingL Man bandcamp)
Silence Speaks – Scalper (Scalper bandcamp)
Crushed Cream – CS + Kreme (Efficient Space bandcamp)
Hollywood – Wiki Chaves (Slow Music Movement bandcamp)
Make It Circular – Lack (Livity Sound bandcamp)
80's Girlfriends – World Circuit (Fantasy Enhancing bandcamp)
And We Finally Heard Them Singing – Umbra (Magma Records bandcamp)
Reverse Déjà Vu – HTRK (HTRK bandcamp)
It's Just Wind – Connan Mockasin & Adé (Mexican Summer)
Rhythm Is Our Business – Snapped Ankles (The Leaf Label bandcamp)
Luxury (Trevor Jackson Reproduction) – Raf Rundell (Heavenly Recordings)
No Sudden Move (Main Title Theme) – David Holmes (Watertower Music)
Safe Travels, Mrs. Capelli – David Holmes (Watertower Music)
Lagoon – Sleep D + Ad Lib (Play On Records bandamp)
Sweet Love for Planet Earth (Andrew Weatherall Remix) – Fuck Buttons (ATP Recordings)
Apparently the show started late tonight due to unforseeables up at bFM, apologies. Out at Hallertau Riverhead on Sunday with Dub 12.30 – 4.30.