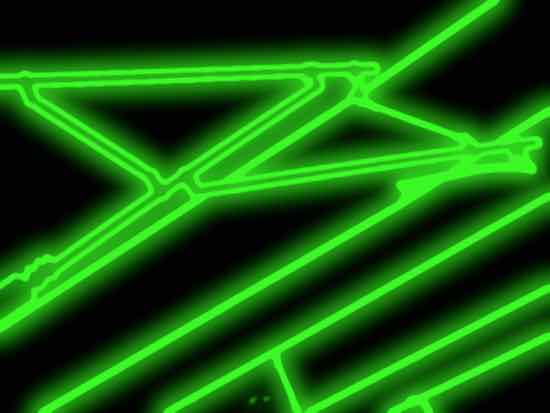 Vex – Nazamba (Pressure bandcamp)
Mineral Run – Headland (Zam Zam)
Massive Skank – Andrew Ranks (Wackies)
Dream Dub For Sarah – Bal5000 (Invisible Inc bandcamp)
Sojourn – Sordid Sound System (Invisible Inc bandcamp)
Vibr – Skia (Tropical Twista bandcamp)
Wayo Manman ! – Alain Peters (Takamba)
The Lonely Bull – The Dream Syndicate (Normal)
The Box – Horton Jupiter (Bahnsteig 23 bandcamp)
Bikini (Extended Version) – Arvo (Strangelove bandcamp)
Salaamms to Ahmad – Malik Abdul-Rahmaan (Paxico bandcamp)
Bittersweet – Tonto's Expanding Head Band (Invisible Inc bandcamp)
Veles – Don't DJ (Berceuse Heroique)
Gala Clan – Caimán (EM Records bandcamp)
Drunk Like A Cowboy (Mytron & Ofofo Remix) – Roe Deers (Rotten City bandcamp)
Prunes & Dunes – Mount Kismet (Disco Halal)
Dissolve Into The Night – Bear Bones & Lay Low (Bakk bandcamp)
Fire Walk – Komodo Kolektif (Invisible Inc bandcamp)
Eyes On Ceiling – CS + Kreme (The Trilogy Tapes)
Body (Excerpt) – The Necks (Northern Spy bandcamp)
Landfall – Roy Montgomery with Liz Harris (Ba Da Bing bandcamp)
Saiyuji (Dawn) (Daniele Baldelli & Marco Dionigi Remix) – Richard Bone (Invisible Inc bandcamp)
Gyvenimo Tėkmė – Benoit B feat. Dália (Wisdom Teeth bandcamp)
Every Tyrant in History – CVX (Berceuse Heroique)
Sober Country House – Roe Deers (Rotten City bandcamp)
Abidjan – Red Axes & Yakomin (!K7)
Sunken Forest – log(m) & Laraaji (Invisible Inc bandcamp)
Anambra (12″ Extended Mix) – Ozo (Isle of Jura bandcamp)
Hear River Jordan – Ras Michael & The Sons Of Negus (Live & Learn Records)
Love Bucket Friday.. and Sunday Dubhead & myself will drop a gentle roots, rockers and dubwise ballistic  biscuit for you at Hallertau from 12.30.
Also on the way is this……
British Council in association with Curious present…
THE MAN FROM MO'WAX – EXCLUSIVE NZ SCREENINGS & AFTER PARTIES!
Not your average night out at the movies…..
Two exclusive screenings for NZ fans and new converts of the legendary
Mo'Wax Record Label, followed by after parties within the actual movie
theatres. Taking care of deck duties on the nights will be heavy hitting
DJ's Manuel Bundy, Stinky Jim, Dylan C, B.Lo, Marek, Vee & Cian, all of
whom were inspired by and collected releases from this label throughout
it's distinguished history.
Not one to snooze on, this is your only chance to check out the
documentary on the big screen and get to party in two of New Zealand's
iconic movie theatres.
TICKETS & SEATS ARE SUPER LIMITED SO GET IN QUICK TO AVOID THE TEARS
THE MAN FROM MO'WAX
_The Man From Mo'Wax _tells the remarkable story of one of the most
influential musical figures in contemporary British club culture. As the
head of the stylish Mo'Wax imprint, that came to recognition for being
at the forefront of trip hop, turntablism and alternative hip hop during
the mid-1990's, James Lavelle was the coolest kid on the block – a one
man British retort to the Beastie Boys.
Lavelle almost single-handedly built up Mo'Wax in his late teens and
was a millionaire by the age of 21. Unearthed from over 700 hours of
footage including exclusive personal archive spanning three decades, we
get the rare opportunity to watch a boy become a man in the world of
music. His phenomenally rapid rise seemed limitless, but it's only
when you're going so fast that the wheels fall off.
He brought us landmark records from DJ Shadow, DJ Krush, Air, Innerzone
Orchestra, Rob D, Money Mark, Tommy Guerrero and Blackalicious; proved a
catalyst in the ongoing renaissance of punk funk by reissuing key Liquid
Liquid releases and eased the enigmatic genius of producer David Axelrod
into the spotlight once more. His way with aesthetics made record
packaging and artwork interesting again with the help of Swifty and
Futura 2000.
It's said that us Kiwi's love nothing more than to build someone up
only for us to knock them back down again. James Lavelle knows this
better than most.
Thanks to Hallertau & Red Bull
www.themanfrommowax.com
Official trailer
www.mowaxdiscography.com
WELLINGTON
THE ROXY CINEMA – Saturday 8th September
* Doors @ 7PM /SCREENING @ 8PM/ After-party)
* DJ's – B.Lo, Marek, Cian & Vee
AUCKLAND
HOLLYWOOD AVONDALE – Saturday 15th September
* Doors @ 7PM /SCREENING @ 8PM/ After-party
* DJ's – Manuel Bundy, Stinky Jim, Dylan C, Cian & Vee