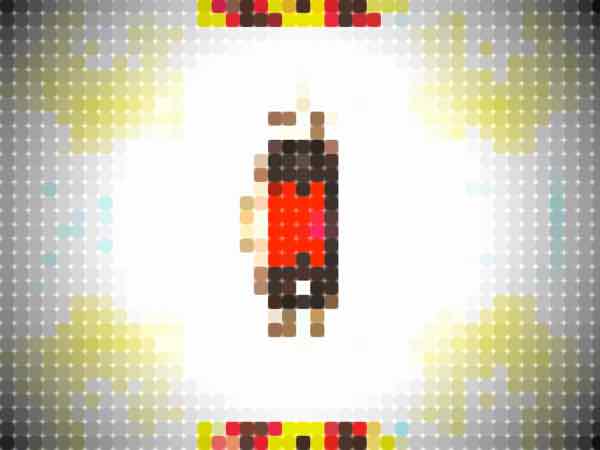 Babylon Children (Adam Prescott Remix) – Jstar ft. Spikey Tee (bandcamp)
A Better Babylon Dub – Jstar (bandcamp)
Celestial Horns – Coki ft Trixx (Don't Get It Twisted)
Life No Easy (Jim The Boss Dub) – Pomegranate Sounds (Pomegranate Sounds)
Water Creature (Rebirth) – Gulls (bandcamp)
Mother Ethiopia Part 3 (No Tribe No Colour)  – Paul Weller ft. Krar Collective(Parlophone)
Mother Ethiopia Part 1  – Paul Weller vs. Stone Foundation Paul Weller (Parlophone)
Alègntayé (Grant Phabao Remix) – Akalé Wubé feat Genet Asefa (bandcamp)
Tropical Winter Breeze – Oonga (bandcamp)
Cuartetronica – Chelo Scotti (bandcamp)
Cumbia Atack – Zona Norte (bandcamp)
Retorno de Saturno – Kaleema (bandcamp)
3 Gerald Remix – Aphex Twin (Warp)
Africa (Wolf Müller Remix) – The Emperor Machine (Internasjonal)
S.O.M.A 25 – Woodleigh Research Facility (S.O.M.A)
Relay (Charles Manier Remix) – Factory Floor (bandcamp)
And the Sun – Slackk (R&S)
Simple Brain Dance (Dreems Remix) – Jascha Hagen (bandcamp)
Loosen – Red Axes (bandcamp)
One More Sip – Ghostpoet (P.I.A.S)
Messer – Jeff Özdemir's Halloumi Express with F.S. Blumm (bandcamp)
Dada N°1 – Jeff Özdemir & Tigerlily (bandcamp)
Hot Do – Jesper Siliya Lungu (Now Again)
Push and Pull – Tony Allen (Decca)
Cassette Boogie – Ruf Dug (Fasaan Recordings)
Sketches – Harmonious Thelonious (Diskant)
Infatuation – Borusiade (Cititrax/Minimal Wave)
Some More – Jay-U Experience (Soundway)
History of Man – Amanaz (Now Again)
Back To Bali – The Emperor Machine (Internasjonal)
Goddess – Sneaker (bandcamp)
El Bahr Ara – Al Massrieen (bandcamp)
Cranes, Planes, Migraines – King Gizzard & the Lizard Wizard (bandcamp)
Immigrant Boogie – Ghostpoet (P.I.A.S.)
Lambaya Püf De! (DJ STANBUL Rework) – Barış Manço (soundcloud)
Nuovo ordine…Equilibrio – L.U.C.A.(bandcamp)
Keith Haring – Krystal Klear (Cold Tonic)
Wahey…that was fun. Contrary to last week's statement I'm beyond happy to report that it will be service as normal for the next few weeks with Friday's at Love Bucket, there may well be a break in operations at some point but I jumped the gun a bit there. This Friday all systems go at LB from 7 and on Saturday Dubhead and myself will inject some reggaematical revolutions at Hallertau Riverhead style & fashion – if you are thinking of coming then please book first as it's a full house most every time and we really don't like seeing those appreciative ears and gargantuan grins being turned away in a 'no room at the inn' scenario.
Oh and don't forget this…..
Poweful vibes from Messrs. Star & Tee, dollar$ to a good cause, get to it here…please!