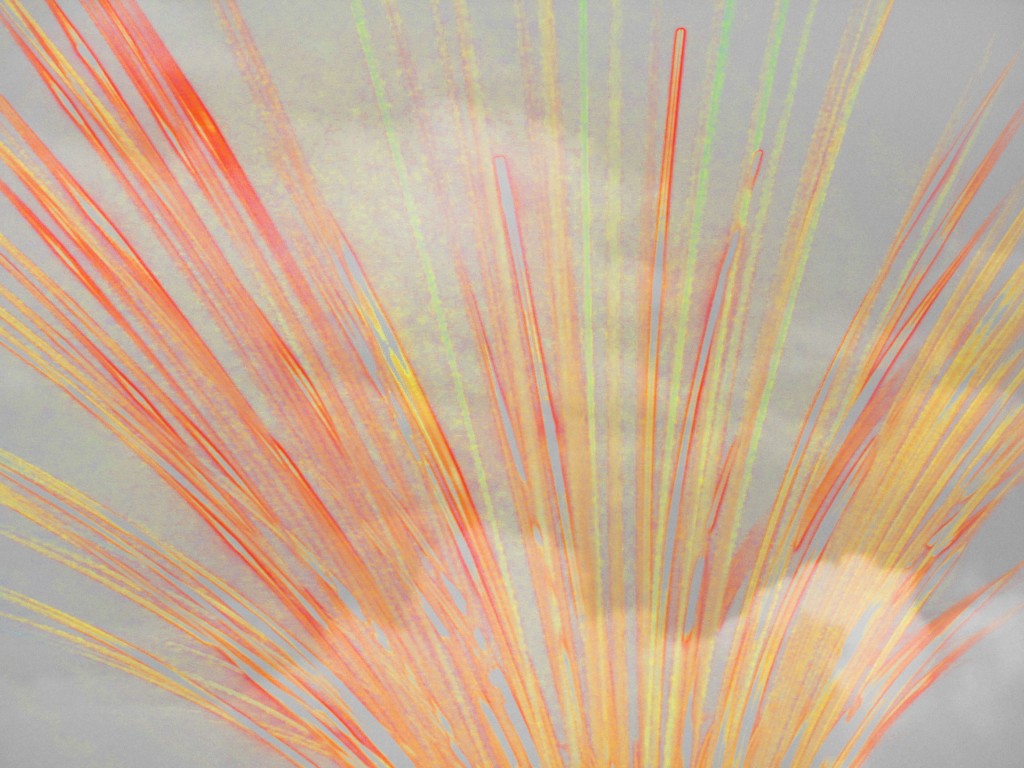 Enter The Dragon – Lalo Schifrin (Warner Bros.)
Murderer – Buju Banton (Penthouse)
Gangster's Anthem – Terror Fabulous (Mad House)
Never Walk Alone – Bobby Hustle (Larger Than Life)
Truth And Rights – Johnny Osboune (Massive B)
Youths Are So Cold – Richie Spice (Massive B)
Yush – Gregory Isaacs (Star Trail)
Fanciness – Shabba Ranks (Greensleeves)
Gal Wine – Chaka Demus & Pliers (Ossie)
Tempted To Dub – Penthouse All Stars (Penthouse)
You Don't Love Me (No No No) – Dawn Penn (Steely & Clevie)
Half Idiot – Cutty Ranks Ft Marcia Griffiths (Penthouse)
Joy Ride – Baby Cham & Wayne Wonder (Mad House)
Yuh Nuh Ready Fi Dis Yet – Tanya Stephens (Mad House)
Bashment Girl – Wayne Wonder (Mad House)
The Stopper – Cutty Ranks (Fashion)
Bubblers (Hip Hop Mix) – Jnr Reid (Massive B)
Budy Bye (Kenny Dope Super Dub Remix) – Johnny Osbourne (Priority)
Give It To Me (Trooper Jeep Remix) – Masters At Work ft. Screechie Dan (Cutting)
Give It To Me (Trooper Jeep Instrumental) -Masters At Work (Cutting)
9 Samurai – Kode9 (Hyperdub)
Jah War (Loefah Remix) – The Bug (Ninja Tune)
18″ Speaker – The Ragga Twins (Shut Up & Dance)
Shine Eye – The Ragga Twins (Shut Up & Dance)
Java Bass – Shut Up And Dance ft. The Ragga Twins (Shut Up & Dance)
Original Junglist – Tribe of Issachar (Congo Natty)
By The Time I Get To Arizona – Public Enemy (Def Jam)
Kemuri – DJ Krush (Mo Wax)
The Anthem – Onra (Favorite)
Troubled Mind – He Said Omala (Origin)
Gritty Shaker (Richard Fearless Remix) – David Holmes (Island)
Spooked – Flevans (Tru Thoughts)
I Love Acid – Luke Vibert (Warp)
Silence Go Boom – The Sons Of Silence (Leaf)
True Skool (Instrumental) – Coldcut (Ninja Tune)
Netsanet – Mulatu Astatke (L'Arôme Productions)
Like a Ship – Pastor T.L. Barrett the Youth for Christ Choir (Light In The Attic)
Delilah – Martin Denny (Liberty)
Eon – Spice (Vinyl Solution)
Bounty Killers – Depth Charge (Vinyl Solution)
Tow Truck (Depth Charge Mix) – The Sabres Of Paradise (Warp)
Head Hang Low – The Oscillation (DC Recordings)
Skylurking – Jefferson Belt (Round Trip Mars)
p'n'm'n'g'n'r – Phelps & Munro (Round Trip Mars)
We Could Be Skweeeroes – Eero Johannes (Planet Mu)
Dubble (Organ Swell) – Funki Porcini (Ninja Tune)
Westernized Dub – Nonplace Urban Field (incoming!)
Ağlarsa Anam Ağlar – Beyond The Wizards Sleeve (3rd Mynd)
Tigre Du Bengale – The Limiñanas (Trouble In Mind)
Don't forget Sterling Sounds on Saturday at Neck Of The Woods. Will be adding to this post tomorrow including a link to tonight's show on Mixcloud. Bushed!….
Well it took a week or so but here is that Mixcloud embed of the show.
Stinky Grooves 22.09.15, A graze through 25 Years of olfactory audio on 95bFM by Stinkygrooves on Mixcloud