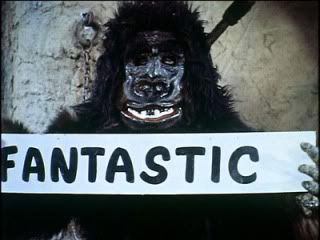 Cumbia Villera -Yerba Brava
Palante Mi Gente – Sonido de La Frontera
Nadividad Negra – Sonidero Cordobestia (Cabeza!)
La 3ra De Los Toqesitos – Sonido Kumbala
Watch Me Transform Ya – Mr Lex
Nothing From Dem – Gappy Ranks
System – Terry Lynn (Phree)
Must Come A Light – Busy Signal
Soon You Will Find Out – Busy Signal (Big Ship)
Hot It Up – Keida aka Maqueda (Keep Left)
Beautiful Complication – Guido (Punch Drunk)
2 – Aardvarck (Bloom 4)
I Suppose I Should Say Thanks Or Some Shit – Gold Panda (Gold Panda)
Blen – Africa HiTech (Warp)
Miracles (Jamie Vex'd Rmx) – Starkey (Planet Mu)
Cathedral With No Eyes (White Rainbow Mix) – Railcars
Strings Detached – Blue Daisy (Black Acre)
Antillas (Bass Clef Rmx) – El Guinicho (Young Turks)
No Charisma – Martin Kemp (Blunted Robots)
Spectral Source – Millie & Andrea (Daphne)
Lost In The Supermarket – Wrongtom Meets Rockers (Mojo Brand Records)
Cash Machine (Roots Manuva Rmx) – Hard-Fi (Atlantic)
The Seed – Bad Energy (Bad Energy)
I'm Rich – Bad Energy (Bad Energy)
Win-san Western – Gold Panda (Gold Panda)
Sleepwalker – wAgAwAgA (Acroplane)
Forge Your Own Chains – D.R.Hooker (Now Again)
Time Of The Assassin – Charlotte Gainsbourg (Because/Elektra)
Instrumental 1 – Arthur Russell
This Is How We Walk On The Moon (Bogdan Edit) – Johanna Billings vs Arthur Russell
Skylarking (Instr) – Jefferson Belt (Round Trip Mars)
Fantasm – Black Devil Disco Club (Lo Recordings)
Goodbye Girl – King Midas Sound (Hyperdub)
Alpha – Jazzsteppa (Police In Helicopter)
Lost In 3's (DGG Rmx) – Dyhan Moller (Blipswitch Digital)
Blip – Gatekeeper (If Symptoms Persist)
Mueve – Lido Pimiento
Himno al Cucumelo (Luisao Edit) – Lucas Luisao ft Princessa (Cabeza!)
La Magdalena – Afrosound (Fuentes)
Bus Ride To The zoo – Fred Cherry (Hole In The Sky)
Hands Of Love (Harvey Rmx) – Rocha (International Feel)
Turn The Page -Pablo (Soma)
Don't think I've posted anything by Gappy Ranks which is strange because he has been this years bolter. Took me a while to get over the autotune addiction, and his duff tunes are as duff as they come but on the right rhythm.. well forget about it. Man needs an album, and some downloadable legit high quality files – you would have imagined Peckings would be up with the play on the hempeetree tip..but not yet.
This is the best cut thus far on the crazy rhythm that Swizz Beats concocted for Chris Brown & Lil Wayne, there's a bunch around but I'm going to chuck in Mr Lexx's cut which pretty much owns it too.
You can't buy these so they're as hi-qual as I have 'em, Xmas and all that.
NOTHING FROM DEM – GAPPY RANKS
WATCH ME TRANSFORM YA – MR LEXX
and seasons best and all that malarkey