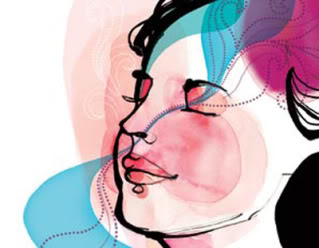 Buzzard & Kestrel – James Blake (Hemlock)
Bills Bills Bills (Harmonimix Remix) – Harmonimix (Harmonimix)
Starfox – Kuedo (Planet Mu)
Acid – Terror Danjah (Hyperdub)
Jahovia – Johnny Osbourne & Bitty Mclean (Taxi)
The General (Ticklah Rmx) – Jahdan Blakkamoore (Lion Dub)
Self Defense – Agent Sasco (E5)
Friends & Foe – Chase Cross (E5)
Give Thanks – Bugle (E5)
Good Enough – Major Lazer ft Collie Buddz & Lindi Orte (Mad Decent)
High Come Down – Ward 21 & Tifa (Ward 21)
House Top – Movado (Rose Gold)
Jafrican Ting – Busy Signal (Coppershot)
Bare – Busy Signal (Coppershot)
Hill & Gully – Chedda (Coppershot)
Jafrican Riddim – Coppershot (Coppershot)
Soul Raga – Mehrpouya (Finders Keepers)
Biya-Bar-e-Safar Bandim – Mohammad Nouri (Finders Keepers)
Bacchus – Galactic ft Allen Toussaint (Shock)
My Only Friend – Gonjasufi (Warp)
I'm New Here – Gil Scott-Heron (XL)
Nacido En Palanque – Luis Towers (Palenque)
Craftwork – Knight Magic
Moment Of Smoke (Villa Diamante cumbiastyle) – Daleduro
Cumbia Rockers 9 – El Sonidero Quilombo
Fin De Siecle – Daedelus (Brainfeeder)
Lock In The Lion – Airhead & James Blake (Brainmath)
The Bells Sketch – James Blake (Hemlock)
Give A Man A Rod – James Blake (Hemlock)
Vial – Breakage ft Burial (Digital Soundboy)
Brickabrac – Fantastic Mr Fox (Black Acre)
Sauerkraut – Prins Thomas (Full Pupp)
Motorcycle, I Love You – Moon Duo (Woodsist)
El Misterio Vuela En La Obscuidad… – Moji Moji (Hipi Duki Muzik)
Shallows – dj/Rupture & Matt Shadetek (The Agriculture)
Puerto De Oro – Fidel Nadal con Pablo Lescano (Nacional)
Horiz Kru – Don Froth (Funky Fella Crew)
Skylarking (Instro) – Jefferson Belt (Round Trip Mars)
The Infinites (Kwesachu Rmx) – Bomb The Bass ft Paul Conboy (K7)
10000 CC's – Don Froth
White Wish – Secret Circuit
Hell And The Lake Of Fire Are Waiting For You…. – Gaslamp Killer (HR Crew)
Well with such a supersonique swag of his fresh material permeating throughout the show it would be churlish to post anything but James Blake tonight. The South London producer, musician and vocalist who also lends his tweaked tonsils to the equally wonderful Mount Kimbie for live assignations, is shaping up to be a fearsome player this year.
There's actually two or three more of his that I wanted to run but… hey there's always next week. His 'Air & Lack Thereof' was undoubtedly one of last year's most mindblowing records that got stuck on my turntable for the longest time, and oh my good gosh .. did it sound positively extraterrestrial when the parent porking Gaslamp Killerrrrr dropped it on Saturday? Yes it did. Apparently it was the first track he wrote and it took him a year to work out how to approach and finish it…time well spent! Without wishing to place any kind of commentators curse on the poor lad, I'd have to say it's going to be a hard track to top, very hard. Fortunately his new releases, all three of 'em, are made of sturdy stuff.
There's a 10″ with Airhead on Brainmath which contains the monstrous 'Lock In The Lion' and the not-that-much-less sublime 'Pembroke', you can expect to be hearing the latter next week. Then on (and under the name) Harmonimix, he has slipped out a couple of saucy edits, one of Lil Wayne's 'A Milli' (a track that I have real difficulty listening to now, can we have a moratorium on mixes of that and just an instrumental please?) and the other is Destiny's Child's 'Bills Bills Bills', which pays out and then some. It's kind of like a dainty English version of chopped and screwed Southern sludge – a strange relation to Bristol's G-Funk flavoured Purple how now Wow brown cow business. I may be talking shit but it's the kind of music that makes you do that (actually quite a lot of music makes me do that, as I realise everytime I review a record.)
Finally, and I have to say most impressively, there's the follow up to his debut on Hemlock which is a triple threat, plain and simple. The title track 'The Bells Sketch' is the obvious initial standout, and 'Give A Man A Rod' is well smouldering, but I'm going to fling up (at lo-qual 192, buy..when you can) the track that heralded the weekly ungodly mess tonight, 'Buzzard & Kestrel'. I'm digging the ampersand action, and I'm also rating the birds of prey theme, oh and the tracks a scorcher too. No buy links or cover yet as its not havailable but I will update the stinking linking when it's out (Samurai on the local tip).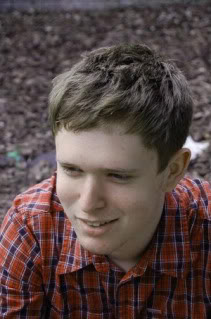 And on the must check status my favouritest and most generous netlabel, Bareclona's (and Buenos Airies') Hipi Duki Muzik have been on their grind, fixing up the medicine once again. This time it's the turn of Moji Moji who make a superb score-esque, captivating racket on their webalbum 'Detroit De La Maire'. Post Rock would be the obvious bin to fling it in but that would be selling it a little short, it's beautiful stuff that steps outside of any templates or reliance on overly well flicked quiet/loud switches. There's four long and captivating songs (one of which appeared on the excellent and utterly essential ASADUKI compilation, Disc 1 here, Disc 2 here, legit and no charge) and they all scored big time with me when I kept on having to check what I was listening to while they were playing, as I was filtering things down to the essential potential ingredients for tonight's show.
It requires a bit of time and attention but this is priceless free music, check it.
DOWNLOAD the album direct from Hipi Duki Muzik
HipiDukispace
Hipi Duki Muzik website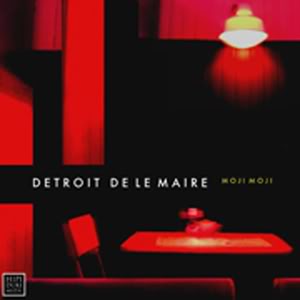 Here's what the fine folk at the label had to say
"At the very South exists a narrow strait called Le Maire separating Tierra del Fuego from Staten Island. 
This wild and untamed passage inspired Lucas Page a.k.a Moji Moji to write 4 songs that such as the geographical area do not leave one's indifferent for being so charged by electric thunderstorms as well as silent poetry. 
"Detroit de Le Maire" is a crossing with no breaks, no beacon nor guide, naked faced to inclemency through a universe as secret as inmediate.A beam of light that illuminates and blinds. 
Some may call it post rock, others experimental. others simply intensity."
…indeed.