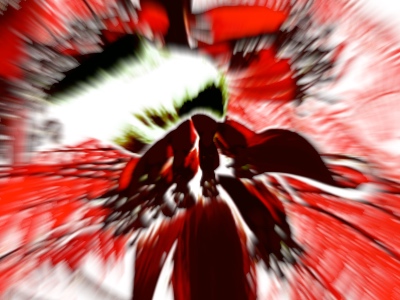 Stock Pile – Sim (Nervous Horizon bandcamp)
Big Mac – Sim (Nervous Horizon bandcamp)
Domestic Music For Skeptical Dogs – Gavsborg (Equiknoxx bandcamp)
Sports Radio (Special Edition Dub) – Elite Beat (Elite Beat bandcamp)
Repica – mediopicky x Ekstra Bonus (Point Records bandcamp)
9 Days – DJ Black Low (Awesome Tapes From Africa bandcamp)
Psychotria Think Tank – Francis Inferno Orchestra (Polifonic bandcamp)
Aabo Usha Noohaay (Father Hold the Stick for Us) – 4 Mars (Ostinato Records bandcamp)
La Cumbia Sampuesana – Abelardo Carbonó feat Meridian Brothers (Palenque Records bandcamp)
Cumbia Del Pichamán – Meridian Brothers (Les Disques Bongo Joe bandcamp)
Guajira Con Arpa – Hugo Blanco (El Palmas bandcamp)
Spray Sky Mix (Tolouse Low Trax) – Tentenko (TAL bandcamp)
Afro Darkness (L.U.C.A. Quirky Remix) – Alessandro Alessandroni (Four Flies Records bandcamp)
More Viscous Than Dawn – Nun Gun + Luiza Prado (Algiers bandcamp)
Keine Angst (dollkraut Remix) – L.f.t. (Mechatronica bandcamp)
Tories In Jail – GLOK (The Gun Well St. bandcamp)
Need Somebody (Hardway Bros Remix) – Hazy James (Our Starry Universe bandcamp)
Out Of The Area (Late Nite Dub) – Scott Fraser (The Gun Well St. bandcamp)
The Sovereignty Centre – Daniel Avery (The Gun Well St. bandcamp)
Stealth Empire – Nun Gun + Mark Stewart (Algiers bandcamp)
Addio Zio Sam – Nun Gun (Algiers bandcamp)
Spinning My Mind – Traxman (Moveltraxx bandcamp)
This Uncertainty – Psychic Hotline (Disciples bandcamp)
Archetype – Guedra Guedra (On The Corner bandcamp)
Ors Kez Hed Antzav (My Day Spent With You) – Adiss Harmandyan (Terrestrial Funk bandcamp)
Open My Eyes – Jonny Faith (Seen & Felt bandcamp)
Only Time Will Tell – 8Ball (Sneaker Social Club bandcamp)
Hold Half (Yu Su's Everlasting Version) – Cuushe (FLAU bandcamp)
Posted Up – wzrdryAV (Accidental Meetings bandcamp)
No Place to Fall – Cheval Sombre (Sonic Cathedral bandcamp)
Toi 1338b (Edit) – Sedibus/The Orb (Obscure Recordings)
Ricochet (Felix K Reinterpretation) – Forest Drive West (Midgar bandcamp)
Labbaby™ – Two Shell (Livity Sound bandcamp)
Eliogabalus – Piero Umiliani (Four Flies Records bandcamp)
Midnight Morning – Menahan Street Band (Daptone Records bandcamp)
Selling the Shadow – Andrew Weatherall (Höga Nord bandcamp)
Some Nights Should Just Be Weird – The Woodleigh Research Facility (Rotters Golf Club)
Another big weekend on the way. Saturday is the always superb Neo with Dub, 1-7, crisp biscuits & fresh vegetables, heavy roots and ripe fruits. Said it before will say it again – top vibes, food, drinks, staff – the whole fandangle Neo is BOSS!
On Sunday it's my favourite festival and it doesn't involve any nouveau hippy glamping or nothing. Yes Culturefest (formerly Auckland International Cultural Festival) is on again at Mt Roskill War Memorial Park, 13 May Road. Last year was done in by lockdown, 2 years ago it was just after Christchurch and heavy, let's celebrate our diversity and good fortune this year. I'm on the go from 10.20 AM (after the Beijiing Opera Society) till 4.45 inbetween all the acts on the Music Stage. This year there's everything from Eastern Block singers to Japanese Drum Club and most points inbetween. I've got a 45 minute set at 2.45 and will be doing 15-25 sets every hour, do come through it's the best, over 100 stalls this year (best ever) and mainly food so you could stop eating about now and be right!