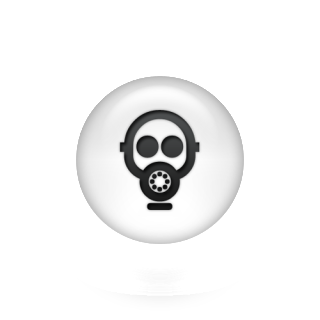 Coka Kohle (Bjorn Torske Rmx Pt 1) – Laylow & Big Robot (Nordisc)
You & I (Bjorn Torske Outer Space Rmx) – Scott Hardkiss (God Within)
Tsunami Riddim Instrumental – Hot Coffee Crew (Hot Coffee)
Cannon – Gappy Ranks (Hot Coffee)
We Know We Friends – Bugle (Hot Coffee)
Whine – Vybz Kartel (Federation)
Nuh Fraid A Dem – Mavado (DJ Frass)
Guide Us – Kibaki (DJ Frass)
Wa Do Dem – Mavado & Wailing Souls (Al Fingers)
Put The Stereo On – Gappy Ranks (Greensleeves)
Thy Shall Love – Gappy Ranks (Greensleeves)
50 Pound Riddim Dub Mix – Mafia Mckoy tha Blaqk Sheep (Loud Disturbance)
King Of Cumbia – DRXL (soundcloud)
solo tu (Cero 39 Rmx) – Matia Bazar (Cero39)
La Revancha de Chancha – Chancha Via Circuito ft Fauna (ZZK)
Mo Fyah – Mr Ioso (Cocobass)
Hang On (Remix Of The Remix) – Unitone HiFi/Kinky Electric Noise (Round Trip Mars)
Celso Pina/Bunny General Mash – Sergent Garcia (soundcloud)
Como Entran Los Rakas – Los Rakas vs Damian Marley ft Nas
El Baile del Guevatronik – Pernett ft Fangafrika (soundcloud)
Destination – Wrongtom (soundcloud)
Train Song (Derailed) – Wrongtom (Myuzyk)
Proper Tings Juggled – Roots Manuva meets Wrongtom (Big Dada)
Catch A Fire – The Bug (Ninja Tune)
A Town Called Obsolete (Mala Remix) – Andreya Triana (Ninja Tune)
You Don't Wash – Kode9 & Spaceape (K7)
Phat Si – Cooly G (Hyperdub)
The Forest – Zomby (Ninja Tune)
Heaven (Prins Thomas Discomiks) – Kasper Bjorke (HFN Music)
Weird Science – Allez Allez (RVNG Intl)
Heathen Child (Weatherall Mix) – Grinderman (Mute)
Dama Dam Mast Walander – Ahmed Rushdi (B Music)
Ana Kuni – Scratch 22 (Wax On)
You Can't Hold A Torch – J Dilla (Stones Throw)
Vessel (Four Tet Rmx) – Jon Hopkins (Domino)
Gold Day (Pepepe Rmx) – Jovenes y Sexys & joiejoiejoie (soundcloud)
Losing Sleep (Instrumental) – Edwyn Collins (Domino)
The Beirut-Wigan Express (ISE8 7″ Mix) – IS Contracctors, E8
Don't Let Go – Mala (Soul Jazz)
Man In A Garage (King Jammy Dub) – Coldcut (Ninja Tune)
Ahoy landlubbers (not entirely sure where that came from, I'm not at sea, but it felt right)… well another week has gone by and I didn't even manage to squeeze another extra post in ..poor form I know. However I have been doing much writing – of the working sort, and the making a racket sort- and plenty of other things so sadly I have to say it hasn't all been loafery..More's the pity.
For your amusement and hopefully encitement to purchase this week here's a bit of a favorite of recent times. This scores on a number of levels for me – firstly it's a well done cover of a Rollling Stones song, a latter period one at that – that in itself is no mean feat. Secondly Prins Thomas the viking of kosmykrauty vibes has done a right number on it remix wise, in all honesty the Kasper Bjorke version is well good in itself yet the Norwegian knob twiddler has par excellenced it into a different stratosphere. I know nowt about Mr Bjorke, he hasn't pinged on my radar much prior to this but maybe more investigation is afoot. There's a spark in this that's been missing from a lot of the beardy biz this year, hurrah!
Buy it dondigitally here (can't seem to find the waxy material)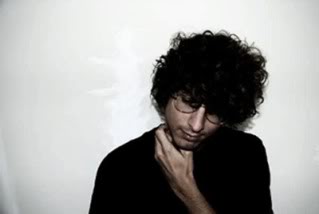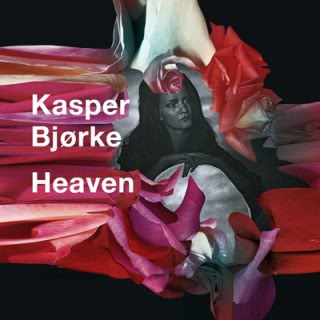 Now don't be forgetting Thursday is Aromatherapy day and that means severe stinkeration on all fronts (bar the olfactory, you know it's not a personal hygene thing!) from around about 8.30, Mt Eden mount up because Valley Road has the vibes. Also on Friday the Turnaround is at the Casino, it takes a fair bit to get me in that place (the last time was for a meet with John Rowles… ) but the Turnaround is a fair bit and then some. Lose it on the dancefloor, not the evil tables. It's FREE, so you've saved 15 bucks from the moment you walk in, and kick off is 10pm. I'm not going to search it out now as I have a tune that is demanding to be written, but I'll try to remember to whang the flyer up if things don't go too hectic tomorrow.