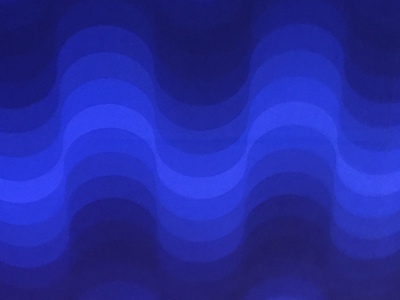 Skunk Funk (Cabin Fever Mix) – Galliano (Talkin' Loud)
Perpetual Dawn (Ultrabass II)  – The Orb (Big Life)
Wilmot's Last Skank – Sabres Of Paradise (Warp)
Fort Buelah 004 – Fort Buelah N.U. (Fort Buelah )
Soon (The Andrew Weatherall Remix) – My Bloody Valentine (Creation)
Runaway Love- Andy Weatherall Mix – Alice Gold (Polydor)
Heathen Child (Weatherall Bass Mix) – Grinderman (Ministry Of Sound)
Spooky Concerns – The Woodleigh Research Facility (Rotters Golf Clun)
Crossing Remix (Andy Weatherall Mix) – Wooden Shjips (Thrill Jockey bandcamp)
Phonox Special No. 1 (Outer Space) – The Woodleigh Research Facility (Rotters Golf Club)
Movement (Andrew Weatherall remix) – Daniel Avery (Throne Of Blood)
The Quiet Dignity (Of Unwitnessed Lives) – The Asphodells (Rotters Golf Club)
Making Friends With The Invader – Andrew Weatherall (Byrd Out bandcamp)
I Feel Space (Andrew Weatherall Unreleased Dub) – Marius Circus (Marius Circus bandcamp)
Evidence The Enemy – Andrew Weatherall (Höga Nord Rekords)
Heilige Seidhr – The Woodleigh Research Facility (Höga Nord Rekords bandcamp)
It Hits – Two Lone Swordsmen (Warp)
Goodbye Johnny (Andrew Weatherall's Nyabinghi Noir Mix) – Primal Scream (Glitterhouse)
Only Love Can Break Your Heart  (Weatherall A Mix In Two Halves) – Saint Etienne (Heavenly)
Floatation (Subsonic Grid Mix) – The Grid (Deconstruction)
101 (Sonic Shuffle) Weatherall – Finitribe (One Little Indian)
Hallelujah (Club Mix) – Happy Mondays (Factory)
Papua New Guinea (Andrew Weatherall Mix) – The Future Sound Of London (Jumpin' & Pumpin')
Psyche-Out (Sex Skank Stripdown) – Meat Beat Manifesto (Play It Again Sam)
End Times Sound – Andrew Weatherall (Byrd Out bandcamp)
As in the show I really haven't got much to say, I did the talking with Tony at RNZ, that is here. Andrew was not only a guest on the show in 1993 but a friend to it subsequently passing on so much music directly and not quite as directly via playlists & all the radio shows, especially the last few glorious years of Musics Not for Everyone on NTS. I'm sure there will be much to come musically at least, he worked far in the future – I've also started going through some of the vinyl only gear so you can expect sprinklings of that henceforth and onward. Live Up.
Here is a downloadable link to this show with no talking, will be up for a week if you fancy a hoon and understandably don't want to hear my morose mumblings. Bail me up if it's gone down and you want it.
I'll be playing up at the Matakana Pub on Saturday from 5-8, had a delightful Waitangi Day there and am expecting more of the same.