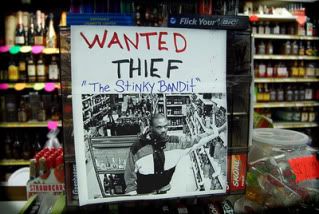 The Good, The Bad & The Ugly – Papa Keeble (Carousel)
Pretender – Matumbi (EMI)
Put The Stereo On – Gappy Ranks (Peckings)
Bring Back The Reggae – Konshens
Come Down (Instrumental) – Da Grynch (Necessary Mayhem)
Bandelero – Pinchers (Necessary Mayhem)
Tippa Pon De Mic – Tippa Irie (Necessary Mayhem)
Young Gunz – Million Stylez & Joey Fever (Necessary Mayhem)
Speed Rappin – Papa Levi (Necessary Mayhem)
Hustlin Hard – Busy Signal (Big Ship)
Black Belt – Busy Signal (Jukeboxx/ Kirkle Dove)
Fat Bird Dub – Ealzee
Freedom – Moody Boyz (Studio Rockers)
Jump Up – Caper (10 Against One)
Dub4U – EVS (Studio Rockers)
Flashback – 2562 (Planet Mu)
Rusty Nails (Shackleton Rmx) – Moderat (50 Weapons)
New Crossbow – Fuck Buttons (ATP)
Janissary – Demdike Stare (Demdike Stare)
Soundtrack 2 My Life – Kid Cudi (Universal Motown)
Kiss The Ring – Raekwon ft Inspectah Deck & Masta Killa (Koch)
Don't Think Twice (Messengers Remix) – J.Period & K'naan
Volcano (Four Tet Rmx) – Anti-Pop Consortium (Big Dada)
H.f.g.w. (Canyons Drunken Rage ) – Tame Impala (Modular)
Yesterday The Dog – Canyons (Hole In The Sky)
Infinity Plus One (Emperor Machine Remix) – Higamos Hogamos (DC Recordings)
Dig Up Stupid – Kelpe (DC Recordings)
Me Myself Good (Quiet village Rmx) – Ronny & Renzo (King Kung Foo)
Trocitos (DJ/Rupture & Matt Shadetek Rmx) – La Yegros (Dutty Artz)
Cloak & Dagger Empire (SDP Rmx) – Suckafish P
Lisa Bonet – Ras G & The Afrikan Space Program
Basic Space (Pariah Rmx) – The XX (XL)
Hatbox (Bees Rmx) – Lark (Care In The Community)
Whiskey Dub – Jahmiga (Jahtari)
Infinity Plus One (Emperor Machine Dub) – Higamos Hogamos (DC Recordings)
The General (Rmx) – Jahdan Blakkamoore ft General Steele (Dutty Artz)
Relationships Lay (Messengers Rmx) – J.Period & K'naan
Pursuit Of Happiness (Nightmare) – Kid Cudi (Universal Motown)
Le Hameau – Rob (Unsunned)
So many tunes to play, a few tales to tell but right now the consideration is getting back to match fitness and catching up on the massive Stinky Grooves/Stinky Jim/Round Trip Mars backlog so just a quick ed's oop and we'll get to some postings of the recent Englandular fever soonest.
The EP this is from is just genius, it has everything I love about worthwhile remixes that take material to another place altogether while maintaining full respect. Anyone who's produced the three tracks they have on this gets my tick, thumbprint and moody presence on the edge of the dancefloor for sure. If their 'Blue Snakes' cut for Comso Vitelli's latest I'm A Cliche comp and 'Big City Lights' on Milky Disco 2, alongside their deviant discoid 12″ on their own Hole In The Sky label are anything to go on, the Cassette is a safe bet on Saturday night.
As it goes Tame Impala are ridonkulously groovy in themselves and I recommend all of their gear unreservedly, they've been recording albloom business in some shack down south from Perth apparently…… my breath is suitably baited.
Guff awaits your gaze below and as ever.. this is the ONLY time I ever reduce the sound quality of files to 192kbps because the idea is to point your paying finger at the links and score the whole kit and caboodle at a much more lascivious and frankly necessary bitrate whilest doing your bit for supporting quality artists and shops in the process….purlease.
them Canyons geezer stocking up before they come to NZ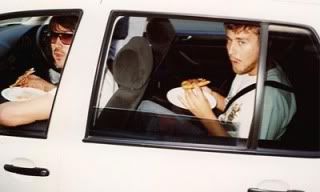 Tame Impala..sound like they look, kinda..but better