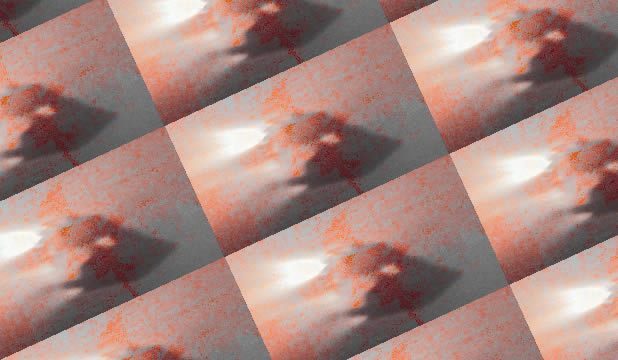 Sell Out – Cham (Mad House)
Shell That – Mad Cobra (DJ Frass)
Shelling Riddim Version – David Hayle (DJ Frass)
Broad Back – Suku / Ward 21 (Truckback)
Gal Clown – Bling Dawg (Truckback)
Make Money – Beenie Man (Truckback)
Laptop – Bling Dawg (Dawg House)
Gweh (Wi Nu Taste N Buy) – Ninja Man (Downsound)
Ninja mi Ninja – Ninjaman (Downsound)
Fire Riddim (Instrumental) – Boardhouse Records Crew (Boardhouse)
I&I – Protoje (Don Corleon)
Never Been (electr*c VIP) – Dub Phizix feat. Fox (Brownswood)
Balkan Nas – Mahala Rai Banda, Nas, Jstar (soundcloud)
Carnavalero – Arun y la Cumbia (soundcloud)
Cumbia Groove – Sonora Rumbatron (soundcloud)
Chinito en onda/James Bong (Pablo Crikta remix) – Los Silvers (soundcloud)
PSV (Pablo Crikta Rmx) – Diorama (soundcloud)
Los Ejes – Paco Mendoza & DJ Vadim (Chusma)
We Got Fangs This Year – Zilla Rocca & The Shadowboxers (soundcloud)
Street Lights – Paul White & Danny Brown (bandcamp)
The Sure Shot (Parts 1 & 2) – Ghostface Killah & Adrian Younge (Soul Temple)
Monday's Worst – Black Milk (Black Milk)
Blood On Blood Converse – Zilla Rocca & The Shadowboxers (soundcloud)
Double M.O.B. (Kuedo Remix) – Grown Folk & Main Attrakionz
Answered (Microburst Remix) – Kelpe (soundcloud)
You Don't Need A Weatherman – Darkstar (Warp)
D&T (Dorian Concept Remix) – Letherette (Ninja Tune)
Your Love (You Give Me Fever) – Romare (Black Acre)
I Don't Want To Leave (Sure Know How To Love Me Re-Edit) – Darondo Feat. Tall Black Guy (Ubiquity)
Jimi & Faye (Part One) – Romare (Black Acre)
Made To Stray – Mount Kimbie (Warp)
Taste Of Honey (From The City) – Romare (Black Acre)
Engage – Baltic Fleet (Blow Up free)
Air Bud – Kurt Vile (Matador)
Geto Boys – G/L/A/S/S/C/A/N/D/Y (soundcloud)
He Hit Me – Anika (Stones Throw)
My Generation – Atom TM (Raster Norton)
Stop (Imperialist Pop) – Atom TM (Raster Norton)
Fleet Meeting – The Cyclist (Leaving)
Cero (DJ Harvey Rmx) – Galarude (Internasjonal)
Hey Now (When I Give You All My Lovin') – Romare (Black Acre)
Tiny Concrete Block – Kidsuke (Brownswood)
Omniptence Riddim – Naram (soundcloud)
Toamna – Australopitecus Oltensis (Ambassador's Reception) Operation Mason – Steve Mason (Double Six)
Apologies for the lack of any extras like Stinkmixes etc of late, we'll get back to that soon once things have settled a little.
In the meantime Good Friday will become good _ better _ BEST – this Friday as I'll be playing tunes as regular at Verona from 5-9. Dub's on after – double bonus good time shenanigans all round.