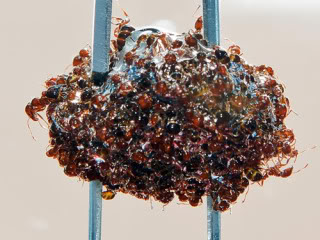 Pot Still Haffi Bubble – Queen Ifrica (Creative Noize)
Gwaan Live Life – Cecile(Creative Noize)
Don't Fret Too Much – Tony Rebel (Creative Noize)
Pursue Riddim – Creative Noize Crew (Creative Noize)
El Alto de la Paz – Lagartijeando ft Boogat (soundcloud)
Rusetron – Den5hion (Latino Resiste: AZTLAN)
Asi Papi – Papi Perez (Latino Resiste: AZTLAN)
Del Puente A La Alameda (Dengue Dengue Dengue Rmx) – Lizandro Meza (soundcloud)
La Pava Congona – Afrosound (Nascente)
Cumbia Del Monje – Tulo Enrique Leon (Gamma)
La Gozadera – Alex Acosta y su Orquesta (Soundway)
Cumbia De Los Aires – Anibal Velazquez (AMS)
Pasion Oriental – Los Destellos (Odeon)
Easy Action – The Alps (Mexican Summer)
9ine – MRR-ADM (Now Again)
2wo – MRR-ADM (Now Again)
Silent – Blu (Nature Sounds)
Since – Blu (Nature Sounds)
Accorde Don – dEbruit (Civil)
Run – Parallel Dance Ensemble (Permanent Vacation)
Possessions – Parallel Dance Ensemble (Permanent Vacation)
Grand National – Julio Bashmore (3024)
Fountains Of Paradise – Appleblim & October (Schmorgasbord)
Kryon ft Fling Lotus – Kode9 & Spaceape (Hyperdub)
Black Smoke ft Cha Cha – Kode9 & Spaceape (Hyperdub)
Bangin Beauty – Sidecar Tommy (bandcamp)
For Isabel – The Alps (Mexican Summer)
Medicine Man Revisited – Scratch 22 (Round Trip Mars)
For Walking Faces – Scratch 22 (Round Trip Mars)
Journalist Writer – S Bacgan (Disposable Music)
Sleeping Samurai – Kluger/Vangarde (Disposable Music)
Crime Sound #8 – The Crime Sound Orchestra (Disposable Music)
Una Spiaggia a Mezzogiorno – Ennio Morricone (Fin De Siecle Media)
Je T'aime Moi Non Plus – Serge Fontane (Amusement)
Beat My Time – The Vietnam War (Round Trip Mars)
Rider In The Sky (Live) – Dan Bau Vietnam (Trikont)
Yeh Aaj Mujh Ko – Tafo Bros (Disposable Music)
Albatross – John Kpiaye (Kickin)
Hurtin' – Dennis Bovell & Brown Sugar (Kickin)
I'm In Love With A Dreadlocks – Brown Sugar (Kickin)
Sweet Home – Willi Williams (Dug Out)
Mr Bossman – Pupajim (Stand High)
New York Minute – Ray Darwin (Joe Frasier)
Run Run Run – Tinga Stewart (Joe Frasier)
Bullring Boogie – Pama Intl meets Wrongtom (soundcloud)
12welve – MRR-ADM (Now Again)
7even ft Gonjasufi – MRR-ADM (Now Again)
10en – MRR-ADM (Now Again)
Hokay tonight's show was a special livication to two of Auckland's original and unique ladies who have passed in the last wee while, so Barbie and K R'd Margaret…I salute you, we certainly shall not see their like again and I think the world is a less colourful place for that.
Plenty of music that blew me away tonight, but the highlight undoubtedly was finally dropping a tune from the Vietnam War album which has run things on our stereo with all the subtlety of a despotic dictator, since greasy paws met with it a month or two ago. I won't go on too much…. but this album is going to fry some circuits and blow some minds, it's unspeakably good and will be out on RTM July 4th. It's also just a portion, a particularly plump one it has to be said, but just a portion of what is coming up on Round Trip Mars – notice is served and smart folk will be scurrying along to a record shop to buy a Scratch 22 album just to get in our good books (and to give themselves an earful of the very finest too!)
Once again I ramble so let me shut up and fling out this weeks little tip-lette. Queen Ifrica is invariably on point and this latest on the Pursue rhythm from Creative Noize is no exception…. get to it.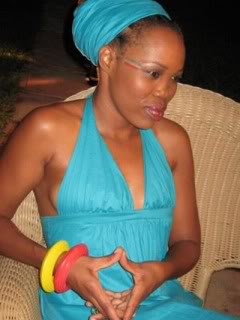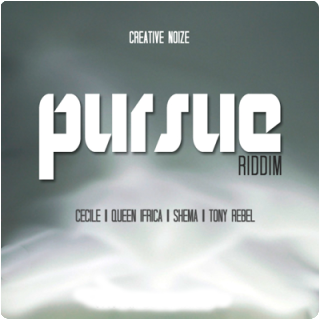 and as you may have heard several times tonight, this Friday there's shenagians and capers galore at Tabac when I will have the honour of spinning alongside Coco Solid and Extravagangsta, two of my favouritest non-RTM acts in the whole goldurned shire, should be a corker, check the flyer below only $5/$10 on the door in the words of Son Of Bazerk, what could be better bitch?!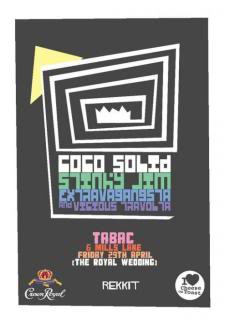 if that doesn't mow your lawn and tune up your engine sufficiently (then I suggest a trip to the doctor) or simply aint your bag-ette then why not check out the Vietnam War and Heart Attack Alley for free at Lucha Lounge… details below and btw you're sooooo spoilt!