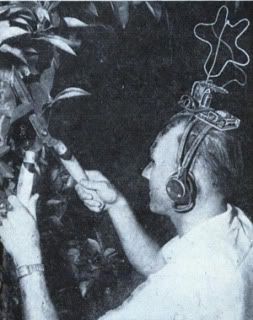 Lluvia Haitiana Con Cumbia – The Peronists (ZZK)
Pachamama – Chancha Via Circuito (ZZK)
Rastrishop – Arcade (ZZK)
Macumbiabass – Oro 11 (ZZK)
Psychedelic Runway – Joker (Kapsize)
Untitled RSN – Joker (Tectonic)
Do It – Joker (Kapsize)
Glendale Galleria – Flying Lotus (Tectonic)
One Eye Open – Paul White (One Handed Music)
My Sound – Luke Vibert (Speed Of Sound)
Hustle (Bullion Rmx) – Paul White (One Handed Music)
Jah Jah Live Forever – Johnny Osbourne (Light In The attic)
Awakening – Earth Roots & Stone (Light In The Attic)
Kunta Kinte (DJ Kentaro Rmx) – The Revolutionaries (Pressuere Sounds)
Get On Up – Babylon System (Argon)
The General (Noah D Rmx) – Jahdan Blakkamoore (Liondub)
Four – Aardvark (Bloom)
Flame Tree – Geiom & Appleblim (Berkane Sol)
?? – ?? (Unknown tune from an Ethiopian taxi driver..respect!)
Tabey Tarate – Tartit
I Go Chop'am – Afrikan Boy
Bullet A'Go Fly – DVA ft Badness, Riko, Flowdan & Killa P (Keysound)
Hot Shyt – Wale ft. Peedi Crakk, Black Thought, 2Face & Young Chris
Ho Is Short For Honey – Kid Cudi
Cherchez La Ghost – El Michels Affair (Truth & Soul)
Wave (Across The Wave Mix) – Koss (Mule)
Rothaus (Groove Edit) – Lindstrom & Prins Thomas (Smalltown Supersound)
Planet Caravan (DJ Steef Rmx) – Black Sabbath
Instructions For Insomniacs – Bachelorette (Particle Tracks)
Je Sais Que Tu Sais – Iggy Pop (Virgin)
Buriedfed – Miles Benjamin Anthony Robinson (Say Hey)
Les Feuilles Mortes – Iggy Pop (Virgin)
Genger Genger – Dengue Fever (Barbes)
Black Ken – Emperor Machine (DC Recordings)
Acid Bells (Martyn's Dark Mix) – Efdemin (Curle)
Human Meadow – faltyDL (Planet Mu)
Fallin – Wooden Shjips (Holy Mountain)
Soooooo much good gear for the ear tonight, I'm besotted by the new Joker and Flying Lotus bits, Iggy Pop's new album is a tres pleasant surprise with him getting his croon on and accessing his inner Serge, the Ethiopian track of unknown origins from a lovely geezer who took us out to the airport the best part of a year ago is mysterious magic…and so much more.
After some intense listening and writing for a Listener review (out in a coupla weeks) over the last couple of days, I'm already a little talked out about 'My Electric Family', the third Bachelorette album. Was bummed not to be able to go to her gig on Friday , not least to support her extensive American tour with me ticket money, but it wasn't to be and I'm never a big fan of checking band's 2nd gigs together, I'm critical enough as it is. To the album then… it's a scorcher on the whole. You either like Annabel's vocal style and affectations or not, and I do very much. Which is surprising really as there are a whole frigging trailerload of local (and elsewhere, but they're easier to ignore and escape from) female voxalisers with mannered vocal styles that do my head in, in all the wrong ways. 
There's several scorchers (though at this stage nothing that challenges the 'Intergalactic Solitude' from 'Isolation Loops' for my tuppenyworth) and only a couple that don't float my proverbial boat in any way, shape or fashion. I've had 'Mindwarp seriously stuck in my head for a couple of days but I can't play it because the wah wah guitar gives me flashbacks (and err presnet flashbacks , whatever they are) to nu-fonk bands and other traumatic malarkey.. So here's the album opener, up for a week and easily buyable from ..like everywhere with Drag City releasing it (and on vinyl) across all indie borderlines. BUY IT! BUY IT! BUY IT! BUY IT! BUY IT! BUY IT! BUY IT! BUY IT! BUY IT! BUY IT! BUY IT! BUY IT! BUY IT! BUY IT! BUY IT! BUY IT! BUY IT! BUY IT! BUY IT! BUY IT! BUY IT! BUY IT! BUY IT! BUY IT! BUY IT! BUY IT! BUY IT! BUY IT! BUY IT! BUY IT! BUY IT! BUY IT! BUY IT! BUY IT! BUY IT! BUY IT! BUY IT! 
Buy local only twenny bucks bro
Or Buy hinternationally at Boomkat vinyl too!
Bachelorettespace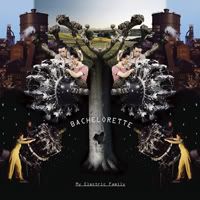 INSTRUCTIONS FOR INSOMNIACS – BACHELORETTE
Stinkmix 24 'Musky Moments' will really, honestly be up in the next few days..best laid plans and all that!
And not that it's of any import but that picture at the top reminds me of Mildlands Beefheart-on-a-budget faves The Cravats ' The Bushes Scream While My Daddy Prunes'… indeed.