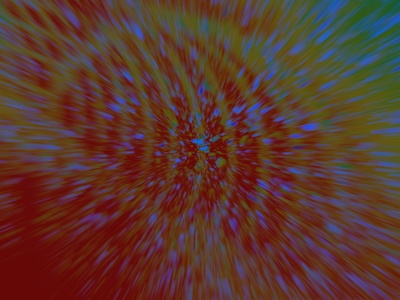 Freedom Blues – Little Richard (Reprise)
Freedom Blues – Roy Richards (Studio One)
Joy In My Heart – Determine (Digital B)
MPLA/Freedom Blues Dub – Bobby Digital (Digital B)
Don't Follow Rumours – Carlton Livingston & Shabba Ranks (Brickwall Records)
Mama/Declaration Of Rights Version – Bobby Digital (Digital B)
La Tuctuructia – Ranil (Analog Africa bandcamp)
Lamento En La Amazonia – Ranil y Su Conjunto (Mastropicas / Light in the Attic)
Tropical La Danza del Petrolero – Los Wemblers (Barbes bandcamp)
Lamento del Yacuruna (Tribilin Sound Remix) – Los Wemblers de Iquitos (soundcloud)
Franky's Spirit – Kvoox (Slow Bar bandcamp)
Llakta del Kokoro – Ataw Allpa + Ground; Ju-Pa (Music and Activism bandcamp)
Supay – Cruzloma (Music and Activism bandcamp)
Future Toyi Toyi (Gqom Version) – Keleketla! (Ahead Of Our Time bandcamp)
Soaad – Dijit (YOUTH bandcamp)
Won't Be Long – Malcom + J.C. + Vox Low (Ransom Note bandcamp)
Sad Melody – Borrowed CS (Borrowed Cassettes bandcamp)
Gumbo – Iñigo Vontier + Thomas Von Party (Party Central)
Fossil, Oregon – Raymond Richards (ESP Institute bandcamp)
Hutt River – Borrowed CS (Borrowed Cassettes bandcamp)
Disconnected, But Connected (Anders Dixen Extended Instrumental Mix) – Finds Them And Thrills Them (IAAI Music bandcamp)
New York City (Benedikt Frey Remix) – Shari Vari (Malka Tuti bandcamp)
Sync Mig Foither with Matty Skylab – Chris Rotter (The Bad Meat Club bandcamp)
Frantic – Omar Joesoef (Hard Fist bandcamp)
Billing Service – Nathan Micay (Lucky Me bandcamp)
Binary Starr – Quaid (Apron Records bandcamp)
Eh Mnee7 – POISON (Super Utu bandcamp)
Two Bs One White (Minor Science Remix) – Magic Drum Orchestra + Farda P (Tru Thoughts bandcamp)
Speaks Machine – Cavern of Anti-Matter (Duophonic bandcamp)
Adimiz Miskindir Bizim – Shantel & Cumbus Cemaat (Essay Recordings)
Cümbüs Dub – Shantel & Cumbus Cemaat (Essay Recordings)
Roslyn, Washington – Raymond Richards (ESP Institute bandcamp)
Long Black Veil – Marianne Faithfull (Castle Comminications)
The Untranslatable – Aksak Maboul (Crammed Discs bandcamp)
Preaching – James Marrs (Laura Lies In bandcamp)
Te Vas – NTFL (Music and Activism bandcamp)
Electric Garden – Secret Circuit (Invisible Inc bandcamp)
Milky Pond – The Woodleigh Research Facility (Rotters Golf Club)
A Gata Groovera – VosyYo (Claudio Arditti y Gabriela Nemitz)
(Casa Caos bandcamp)
I mentioned the SOS Iquitos – Amazonía Relief Fund on the show tonight, the link for that is HERE. South America and Peru in particular are copping it right now and if you've ever enjoyed some vintage chicha vibes this is a way you can pay a little back/forward.
Also without wishing to be too pushy – up now for the Mixcloud Select subscribers is Andy Weatherall's guest show on Stinky Grooves from 93. Right now that is the only place you can hear it and there's also a 96 vintage Stinky Grooves with Burnt Friedman up and a fresh dub mix all added in the last 10 days, with another new mix going up this week. I'm trying to make a fiver a month a pittance for the extra gear for your ears so if you need supplemntary stank or just fancy helping to support the artists and labels you hear on the show, and me, then please check it out.