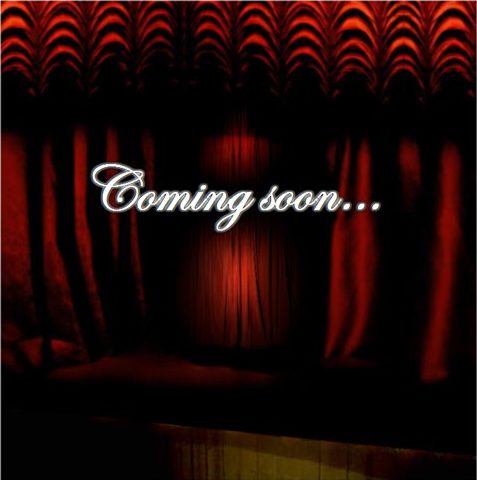 Rudeboy Shuffling – Gyptian & Duane Stephenson (No Doubt)
Jah Jah Never Let I Down – Pressure (Fat Eyes)
Fire Flies – Lukie D (Fat Eyes)
Saved My Life – YT (Reggae Roast)
Where You Belong – Gyptian ft Dean Fraser (Greensleeves)
Babatunde – Henfield & Shadowman (Soul Jazz)
Liquid Heater – Damn Horns vs Harry J Allstars (soundcloud)
International Drama – Alborosie ft Giuseppe Tarantino (Greensleeves)
I Love Jah Jah (Los Reyes De La Milanga Cumbia Mix) – Don Carlos (soundcloud)
Crokett's Theme (Terrorismo Croquetero Mix by Third World Orchestra) – Jan Hammer (soundcloud)
Campesino (Unitone HiFi Rmx) – Kinky Electric Noise (souncloud)
La Toca Bulto – Los Reyes De La Milanga (Cabeza!)
La Cumbia de los Paja – Chcicas Lindas & BN Loco (soundcloud)
Chancha Arranged Mix – Piper Street Sound (soundcloud)
Inside My Head – Tourettes (Round Trip Mars)
Hit The North Pt 1 – The Fall (Beggars Banquet)
Borrando El Negro (She's A Rainbow) – Davila 666 (Bear Family)
Georgie's Song – She's So Rad (Round Trip Mars)
Same Thought – The Vietnam War (Round Trip Mars)
님이 오는 소리 (The Sound Of My Lover Approaching) – Youn Youn Sun (Rythmon)
내일부터 (Starting Tomorrow) – Youn Youn Sun (Rythmon)
Throwdown (Harvey's Dub) – Locussolus (International Feel)
Enforced Peace – Death In Vegas (Drone)
Everyday Hazards – The Advisory Circle (Ghost Box)
Little Man – Little Dragon (Peacefrog)
Celebrate – Tropics (Planet Mu)
Dna (Spice Mix 1) – Shafiq (All City)
Sat – Boban Markovi Orkestar (Piranha)
Magija – Boban Markovi Orkestar (Piranha)
Starfighter – Hypnotic Brass Ensemble (Choice Cuts)
Requiem For Molly Pt 3 – John Fahey (Vanguard)
Rider To The Sea – Anna Calvi (Domino)
I'll Be Your Man – Anna Calvi (Domino)
Stone Fox Chase 2008 – Alan Glenn (On-U Sound)
Dub Outside – Steve Mason & Dennis Bovell (Double Six)
Boys Outside (Andrew Weatherall Mix 1) – Steve Mason (Double Six)
Restless – She's So Rad (Round Trip Mars)
Disco – She's So Rad (Round Trip Mars)
No One's There (Ratman Dub Edit Bonus Track) – Anika (Stones Throw)
Yardman Riddim – Balistiq Beats (Keysound)
Concrete Jungle – Balistiq Beats ft Riko (Keysound)
Hold On – Footsie (Rastaman Pickney Free EP)
Prophecy – Fabien (Tribesmen)
I For I – King Stitt (Clan Disc)
Foolish Fool – Cynthia Richards (Clan Disc)
Julia Ceasar – Rupie Martin (Modified)
Junk Dub – Mutabaruka (Blackheart)
I don't know about yous out there but for me up here, this felt like a 24 carat proper oper Stinky Grooves of vintage proportions tonight. Was lovely to follow on from the good vibes of Mr Tidball and there was just something in the air, something in the playlist and more besides.
Don't feel me burbling on about it is even necessary, and undoubtedly it was a marked difference from last week when I was basically descending into flu hell on-air but that felt like a Stinky Grooves should.
Of course there was some help from on high in the form of RTM debutantes Tourettes (how about that Inside My Head song?! fair took my brain out in the best possible way) The Vietnam War (playing this Sunday at the KA, poster at bottom of post) and the just about to bust out She's So Rad.
I'm probably going to have an extended ramble about this album and the gig that's coming up at Whammy (week on Friday, the 5th with The Vietnam War, Dictaphone Blues and Roundboy 80) so lets keep it short, have a listen to the stream below (you'll be able to buy it on Monday, maybe even a little earlier on bandcamp) swoon at the sumptuous cover (Dylan Pharazyn on the case, ace) and gird your loins for August 1st.