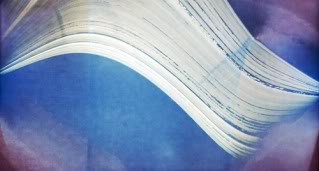 Sad Mood (Gregory Isaacs Tribute) – Lotek ft 1/6 (soundcloud)
Loving Pauper – Gregory Isaacs (Rods)
Thief A Man – Gregory Isaacs (African Museum)
Slave Master – Gregory Isaacs (Island)
Going Downtown – Gregory Isaacs (Taxi)
Rumours – Gregory Isaacs (Music Works)
Raggamuffin Rise Again – Gregory Isaacs & Pinchers (Pippers)
Inner City Lady – Gregory Isaacs (Necessary Mayhem)
Inner City Dub – Da Grynch (Necessary Mayhem)
Bucovina (Catar Sys, Karim & Villa Diamante – El Hoyo del Queque Remix) – Shantel (soundcloud)
Dumbia De Los Barrios – Polymiller (soundcloud)
Latin No Plastic – El Hijo De La Cumbia (Ya Basta)
Platatinos – Lido Pimienta (Club Fonograma)
GUerrero – Maria y Jose (Club Fonograma)
La Paz y Adora – Sonora
VCR (Four Tet Rmx) – The XX
Ever Or Not – John Roberts (Dial)
Craig Machinsky – Paris Suit Yourself (Big Dada)
Four Horsemen – Ghost (Hip Drop)
Spring's Got Next – Alphabethead (Hip Drop)
The Rudest Dub – Lotek HiFi (soundcloud)
Medusa (Let's Get Stoned) – The Knux
I Need A Dollar Freestyle – Yelawolf
Phantom – Computer Jay (All City)
Archipeligo – Teebs (All City)
Sky Fall – James Duncan & Chelsea Jade (bandcamp)
Bunalim – Bunalim (Worldwild)
Colegiala – Los Ilusionistas (Barbes)
Agua- Manzanita (Barbes)
Gold – Darkstar (Hyperdub)
Broken Fingers – Ronny & Renzo (King Kung Foo)
Fun Over 100 – The Gaslamp Killer (Brainfeeder)
Devil Is At Large – Sugar Minott (Wackies)
Solid Rock I Stand – Willi Williams (Wackies)
Slow Temp0 – Black Roots Players (Wackies)
Up Tempo – The Black Roots Players (Wackies)
Agave – Botany (Western Vinyl)
Losing Game – Mugwump (Kompakt)
And – BGM (Vanity)
Yes, Every Africa Must Be Free Eventually – RNA Organism (Vanity)
Duran Poco – Que Nombre (soundcloud)
Hang On (Kinky Electric Noise Rmx) – Unitone HiFi (Round Trip Mars)
Hang On (UHF Rmx of K.E.N. Rmx) – Unitone HiFi (Round Trip Mars)
Blue Steel (Instro) – Bot'Ox (I'm A Cliche)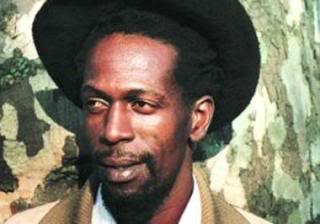 GREGORY ISAACS R.I.P.
T'was a bit of a rush and I wish I'd had time to go through my sevens and pull out some utter faves from the Cool Ruler but I hope that the first half hour of tonight's show was an adequate tribute to one of THE voices of reggae. I suspect that there is a huge swathe of people, say roughly between the ages of 35 and 60 for who Gregory was one of the guiding lights that steered their musical ship into a long time residency in reggae's heartical harbour. I know that was the case for me, and I strongly suspect I'm not alone in that. Isaacs was amongst a clutch of artists (alongside Prince Fari, Culture, Dr Alimantado etc) who was truly taken to heart by the punk rock and post-punk crowd and I suspect it's a closeness that has remained for most, wherever they have ended up.
It all seems a bit morbidly synchronous as I has planned to mention the anniversary of John Peel's passing, and also the sad demise of Ari Up last week but they've all been superbly covered elsewhere and I'm done with death. Incidentally I have to say that I really enjoyed the honesty in some of the tributes to Ari Up which were unanimously respectful but not afraid to point out that she was often a colossal pain in the ass, and her 'uniqueness' could be trying. I tend to think that many of the supposed great leaps forward through internetery are overstated, and often actually are potentially regressions or even stumbles backwards in the big scheme of things, but I do love that there is a forum where people can point out that they heckled her a year ago and now they're really bummed she's gone. That is so much more human and real than the tidied up obituaries that talk about her pioneering spirit etc, considerably more punk rock imho too.
Hanyways a track you say. Well here's a corker. This has been covered extensively elsewhere too, but I have been holding back as I don't like playing less than toppus notchus quality mp3's and its' only last week I got round to grabbing thems at ye olde iTunes. Before that I had a (gratefully received) promo of the album but the 192's sounded a bit too wan and wispy for broadcast so I held my musical breath. More of a grower than the 'knock you on your ass' vibes of the first Roots Of Chicha comp, Volume 2 is very definitely worthy of getting your hands upon. Refreshingly there's a bit of a vocal focus this time round, and particular points and prizes go to the well decent sleevenotes (which also come in the iTunes package as a PDF, why aren't more folks doing that??!!)
This track isn't actually my favourite off the album (that's a ludicrously close tie between about five others) but it's the one they've been happy to have posted, and it's darned fine, so who am I to argue.
Get Roots Of Chicha Vol 2 from iTunes or Barbes (check their other excellent releases too, their mail order service is v good btw) ….just get it.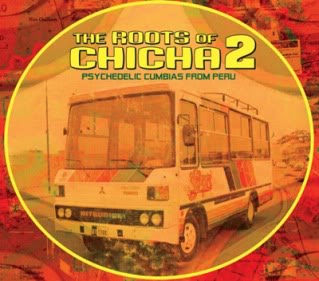 And a bonus, you ask…. a bonus you shall have. Our man in the Mt of Heathen James Duncan has only gone and made a beautiful choon with Chelsea Jade, who also features in James's live band and vice versa. Being of a Santa Clausulary type nature James and Chelsea have opted to give this little beastie away even though they could probably sell it for thousands of groats on the international charming song exchange.
All you needs to do is follow the link to James's bandcamp page and follow the instructions (though if you don't follow the 'pay nothing' part – you'll probably make their day….awwwww) and then your sky shall fall….hurrah!
Peace in….