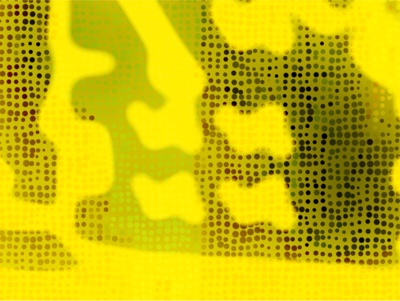 Trust (Radio Edit) – Buju Banton (Gargamel Music)
Coolie (Dennis Bovell Dub) – Sarathy Korwar (The Leaf Label bandcamp)
Word & Sound – Natty + Benjamin Zephaniah + Mala (I&I Music bandcamp)
Dub for the People – Dub Dynasty + Cologne (Steppas Records bandcamp)
Cumbia Loca – Conjunto Miramar (Vampi Soul bandcamp)
Lindo Magdalena – Pedro Laza (Vampi Soul bandcamp)
Mambo Flamenco – Sexteto Miramar (Vampi Soul bandcamp)
El Sabor De La Cumbia – Philthy Dronez (soundcloud)
Las Penas – Klik & Frik (Big In Japan bandcamp)
Refugio – Klik & Frik (Big In Japan bandcamp)
Teonanacatl – Psilosamples (Tropical Twista bandcamp)
Guadeloupe, île de mes amours – Erick Cosaque (Antilles Series bandcamp)
O Corpo (Tolouse Low Trax Remix) – Vermelho Wonder (ODDiscos bandcamp)
Mine – Rrose (Eaux bandcamp)
B2 Zigtrax – Zigtrax (Workshop)
Eurydike – Kreidler (Bureau B bandcamp)
Slo Bird Whistle (Peel Session) – Aphex Twin (Warp)
Always Suited Blue – Fader (Blanc Check)
La Qi – Omma (Antinote bandcamp)
Switches – Lee Gamble (Hyperdub bandcamp)
Sakyu. – Kopy (TAL bandcamp)
Mount Kismet – Mount Kismet (Disco Halal bandcamp)
It Should Be Us – Andy Stott (Modern Love)
Ghosting – Logos (Bercuese Heroique bandcamp)
Talk Whiff – Scorn + Jason Williamson (Ohm Resistance bandcamp)
SA70 – Scorn (Ohm Resistance bandcamp)
Conceptual Mediterranean (Part 2) – Jaakko Eino Kalevi (Weird World)
Youm El Khmis – ElMahdyJr + Gulls (Adult Swim)
Open Cell – Rrose (Eaux bandcamp)
Rahtid – Coki (Hatched)
Crystal Springs – Shawn Lee (Légère Recordings bandcamp)
I Never Get Lonesome – Arthur Russell (Audika bandcamp)
Reputation – Shy Limbs (Ace)
Lemon Incest – Toy (Tough Love bandcamp)
Fee Fi Fo Fum – L E O (Soul Jazz)
Climax (Lipelis Smooth Cali Dub) – Hypnolove (Record Makers bandcamp)
Kin 78 One – Konono Nº1 (Crammed bandcamp)
Vinyl fanciers might be interested in the below. Heaps of sellers as always and I'll be amongst 'em flogging off a bunch more from the collection. As ever it's pretty much all gear that has been played on Stinky Grooves at some point in the last 29 years alongside a slew of sampladelic kids records, spoken word, Moog monstrosities and all the rest.