Murderation – Gyptian ft Barrington Levy
Can't Take No More – Brinsley Forde & Blackout (Maroon)
Hold Ya – Gyptian & Nikki Minaj (VP)
Life – Gappy Ranks ft Million Styles (Macro Beats)
Good Looking Boy – Mungos HiFi ft Warrior Queen (Scotch Bonnet)
Bad From Riddim -Mungos HiFi (Scotch Bonnet)
Hands Up – Admiral T ft Busy Signal
That's How We Party – Bunji Garlin ft Busy Signal
Clarks Again – Vybz Kartel (Head Concussion)
Colegiala Pon De Floor – Copia Doble System (Copia.. soundcloud)
Marado Dios Remix – El Hijo De La Cumbia (EHDLC soundcloud)
Cumbia De Sal – Cumbia En Moog
El Carretero – Hermanos Oropeza (Disco Fuentes)
Mosaico: Roberto Ruiz – La Piña Madura – Angel Niño Y Su Conjunto (Discos Fuentes)
No Tears To Cry (Leo Zero Rmx) – Paul Weller (Universal)
Amsterdam – Paul Weller (Universal)
Again (Scratch 22 Rmx) – Electric Wire Hustle (scratch22soundcloud)
Closer – Space Invadas (Invada)
Skies Over Cairo – Django Django (Django Django Bandcamp
Fair Skin Man – The Afro-American Ensemble (GSF)
That's All I Need – Andre Williams (Bloodshot)
Plundered My Soul – Rolling Stones (Universal)
I'm A Country Girl – Rolling Stones
CMYK – James Blake (R&S)
Cosy – Pursuit Grooves (Tectonic)
Hylo – LV & Quarta 330 (Hyperdub)
A Night On The Wonk (Gemmy remix) – Wedge & Aesoteric (If Symptoms Persist)
Molly – Swindle (Planet Mu)
Woof Woof (Hudson Mohawke Rmx) – Dan Deacon (Amazing Sounds)
Shark Chase – Floating Points (Peoples Potential)
Space Dock – Trans Am (Thrill Jockey)
Andromeda (Richard Hawley Rmx) – Paul Weller (Universal)
Anchor Records – Paul White (One Handed)
Let Me Trick You – Tokimonsta (Ramp)
Beat Domcooliado – Doma Tornados (Doma Tornados soundcloud)
Neo Bailongo En El Club Sarmiento – Lagartijeando (ZZK)
Lost/Early Mob/ Your Coat – LV & Josh Idehen (Keysound)
Medicate (LV Remix) – Logos (Radial)
Fridays (Shackleton Rmx) – To Rococo Rot (Domino)
AAA – Pilooski (Rvng Of The Nrds)
OK much to do and not too much time for writery, little skittles on the go. The star of this week's show, somewhat surprisingly, is Paul Weller. As far as his solo career goes, for my money anyways, it's no surprise that there's some goodness (and quality remixes) on his latest, it's just the number of crackers and the bold musical steps he's taken that has pleasantly shocked me. Hanyways I'm not putting anything of his up because DMCA notices are so passe, so instead have a nibble on this little taste-ette from Vybz Kartel in praise of the footwear favourite, Clarks. Apparently this song and it's predecessor have caused the price of Clarks to rise in JA, much to the chagrin of well shod yard folk whose dollars nah run.
Hanyways when Vybz is on he is ON, and this is one of them.. especially over this riotous rhythm from Russian and Head Concussion crew. No philosophizing needed, strictly winery and whistle blowing.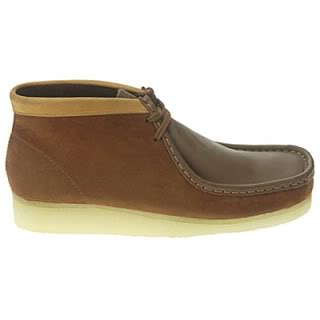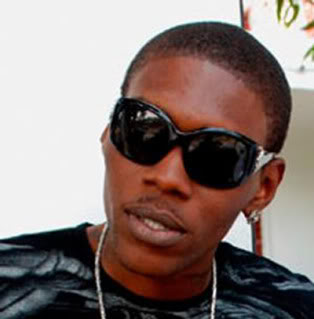 Also definitely worth a sniff, and undoubtedly even a snoot is that chap Scratch 22's rerub of Electric Wire Hustle's 'Again'. There's a 100 DLs on soundcloud with this and I don't reckon they're going to hang about too long (after that there's a buy link too so NO EXCUSERATION!)
Look out for more major news about his Scratchlyness here and roundabout soon, but in the meantime don't sleep on this gem, it has discipline and restraint and throws out a clear warning sign (if any were needed) to keep a beady eye on this geezer.. double plus.
I'm heading off to enjoy and appreciate something magnificent that I have waited many years for… let you in on what that is next week.