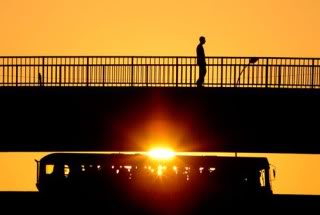 Tocarte Tio – Los Reyes de la Milanga (Cabeza!)
Cinco (Chancha Via Circuito Rmx) – Ruby Suns (Sub Pop)
Campesino Urbano (Dub) – Kinky Electric Noise (soundcloud)
La Haitiana – Sonido del Principe vs The Peronists (free at scattermish)
Bocachico (ft Frente Cumbiero Rmx) – Tio Chango (Chusma)
Funky Tamazula (Cumbia Cosmonauts Rmx) – Clorofila (Nortec Collective)(free at scattermish)
Next Level – Bling Dawg (Yard Vybz)
Watch Gyal – Gyptian (Yard Vybz)
Careless – Wayne Marshall (Yard Vybz)
Nah Stop Shine – Tifa (Fedda Weight)
Haunted – Gappy Ranks (Romiech)
Woman Needs – Shabba Ranks (Free Willy)
50 Pound Riddim Dub Mix – Mafia McKoy tha Blaqk Sheep (Loud Disturbance)
Fake Off (Eero Johannes Rmx) – Jean Jacques Perrey & Cosmic Pocket (InVitro Records)
Dubby Struts In Trenchtown (RIFS #2) – Tom Recchion (Birdman)
STRT SRNS – Wise Blood (bandcamp)
Hjurt – Forest Swords (No Pain In Pop)
English Weather Boy – Dokkebi Q (3QREQ)
Hardcore Cherry Bomb – Dokkebi Q (3QREQ)
Dubstep Demon (Vox) – G Corp Meets The Mighty Tree Ft 90 (G Corp Music)
Dubstep Demon (Vox) – G Corp (G Corp Music)
Wonderfield – Lanny May (Cinematique)
Hafer Gabrak Bidi – Omar Souleyman (Sublime Frequencies)
Los Poderes – Rita Indiana y Los Misterios (Dutty Artz)
Echate Pall – Quantic Presents Flowering Inferno (Tru Thoughts)
La Danza Azteca – Nahuatl Sound System (free at scattermish)
Puente – Chancha Via Circuito (ZZK)
Bacardi Cola (El Hijo De La Cumbia Slow Rmx) – Irie Maffia (soundcloud)
La Colarada (Super Guachin Rmx) – Pibes Chorros (soundcloud)
Llegamos Los Pibes Chorros – Los Pibes Chorros (Man Recordings)
Cumbia Colegiala (Mezla De Soleo) – Copia Doble System (Urban World)
CIA – Ghost (Musicforheads)
C-Beams – Pariah (R&S)
Portobello – Sandro Delepedro (Cabeza!)
Smooth Skin – Quest (Deep Medi)
Tealeaf Dancers Prove It Jackbox – Scott Detail (soundcloud)
Evening Glow – SBTRKT & Sampha (Ramp)
Vomit Dub – Dokkebi Q (3QREQ)
Jen's Clock (Forest Swords Rmx) – Becoming Real (Ramp Records)
Truckers Carousel – Tom Recchion (Birdman)
Gravy Train – Jackdaw With Crowbar (Hybrid Cuts)
Future Echo – The Oscillation (All Time Low)
Seven Down Six Across – Allez Allez (RVNG Intl)
Centro – Tropico Emeralda (Viamas)
Well the thing I'd most like to share right now is just a simple click away at the Scattermish blog, where I believe I may have directed you once or twice before. DJ Saca La Mois (of the Cumbia Cosmonauts and many fine Melbournian tings) has truly outdone himself with his latest effort, Americas Vol 2. It aint all cumbia, but there's a rigorously healthy preponderance of that fine stuff, alongside more esoteric fare, all culled from the very finest South America has to offer. It's a free download, decent quality and all that… what are you waiting for?? Get to it. In case you can't be arsed moving your mouse up a few rows of text, here's that link again DO..IT!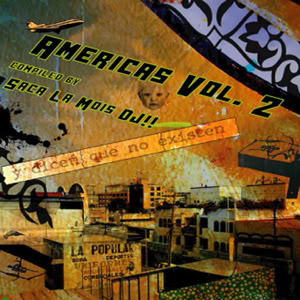 Also more than worthy of a flick of your music seeking wrist, and sure to cause a dip in your hip and a nodding noggin are a slew of fresh, fruity and free audio finery from the gino-generous peoples at the Cabeza! netlabel. Their latest includes mash-ups from soundcloud recidivist Cherman, uptempto tackle from Black Diamond and a real pearler from Los Reyes De La Milanga. The latter is superior blendy hoo-ha, I can say that with confidence because I reject a veritable trailerload of obvious hiphop/reggae/elsewhere vox over ho-hum beats every week, and I've been running this (especially the 'Tocarte Tio Remix' and 'Basshead' cut) ragged for a couple of weeks now. 'Paper Planes' is a tune that never sat easy with me, but given the LRdlM treatment with the Puerto Rican don of all dons Tego Calderon sat pon top, …. well I'm a believer. It's free and have a graze round Cabeza!s pastures if you haven't before because they have some monstrously good cumbia and cousins (musically speaking), and they also have a few digital 'singles' you can buy, so be a sport and support.
Get thee to Cabeza! now and don't spare the bandwidth ( the Sandro Dalepedro, Nixtamal, Mykol Orthodox, Super Guachin, Sonidero Cordobestia, Fantasma and Zurita releases are my picks of the litter btw).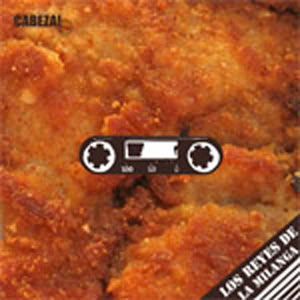 By way of a tune to post for the week it feels like a minute or two since there's been any bashmenteering round these parts so here's a tip from Tifa on the Mento Rhythm that you can't go wrong with. 'Nah Stop Shine' is positively motivational and all things considered that can't be bad news given JA's perilous ongoing scenario. Tifa (along with her TNT comrades Timberlee and Natalie Storm …..) has been justifiably picking up props for quite some time, proving to be a bit of a shining light in dancehall's murky corners. The rhythm's got a lovely 'Joyride'-ish bounce so what more needs to be said. Enjoy….