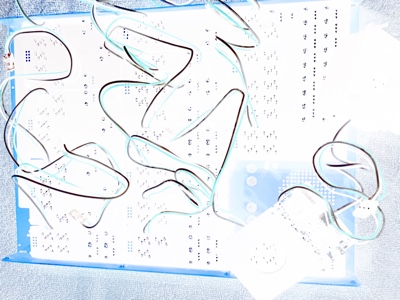 One General – Notnice & Bounty Killa (Notnice)
Steppa – Buju Banton (Gargamel Music)
BunOut – G Sudden (Bokeh Versions bandcamp)
Makumba Rock (Extended Discoplate Version) – Lee "Scratch" Perry (On-U Sound bandcamp)
Nore (East Coast Version) – Junior Loves (Junior Loves bandcamp)
NO ESTA MAL – Queer Mafia (soundcloud)
Paraiso – Rec-Sonidera & Satànico Dr Trvza (Cassette blog bandcamp)
De Tocaima a Acapulco – Romperayo (Romperayo bandcamp)
Que chevere – orq. Huracán del Mantaro (Little Axe bandcamp)
Vaca ratay – Dúo Las Perlas de Huancavelica (Little Axe bandcamp)
Aflana – Attarazat Addahabia & Faradjallah (Habibi Funk bandcamp)
Noo Yaak Dang – Warin Shinaraj (Zudrangma Records bandcamp)
Theme One – The Chequers (ESP Institute bandcamp)
Nostalgia – Derrumbe (Derrumbe bandcamp)
Physalis Go (Tolouse Low Trax Remix) – Nika Son (Mmodemm bandcamp)
Ofiodaimon (Tolouse Low Trax vs Anatolian Weapons Remix) – Anatolian Weapons (Beats In Space bandcamp)
Arak-Arakan – Putra Jaya Melati (Discrepant bandcamp)
Beifuss – GATS & mf jaeger (Tropical Twista bandcamp)
Concrete Dub – Causa (Zam Zam)
Ofiodaimon (Instrumental) – Anatolian Weapons (Beats In Space bandcamp)
Interplanetary Children – The Diabolical Liberties (On The Corner bandcamp)
Flutter – Zaliva-D (SVBKVLT bandcamp)
in this place (هیچ) – Maral (Astral Plane bandcamp)
joonie's jam – Maral (Astral Plane bandcamp)
Spielc – Chillera (Muscut bandcamp)
Eye Talk (Larry Heard's Underground mix) – Bengoa (B2 Records)
Gay Zing – Luke Vibert (I Love Acid)
The Big Crisp – The Woodleigh Research Facility (Rotters Golf Club)
Machine (Giant Swan Remix) – The Horrors (Wolf Tone)
Groan (Citizen Boy Remix) – Zaliva-D (SVBKVLT bandcamp)
λow fibb [live jam version] – Brainwaltzera (Brainwaltzera bandcamp)
Banner (Tilbury Docks Version) – Junior Loves (Junior Loves bandcamp)
Sink (Factory Floor Remix) – Spectres (Sonic Cathedral bandcamp)
Orot Levanim (Benedikt Frey Remix) – Plazmot (Malka Tuti bandcamp)
Pulsing – GLOK (Bytes bandcamp)
I Trust You (Dj Python Remix) – Carmen Villain (Smalltown Supersound)
Yama (Krikor Remix) – Golden Bug (Multi Culti bandcamp)
If you are interested in helping to support Stinky Grooves and the artists and labels we play then you are now able to c/o Mixcloud Select. For a nominal monthly subscription you will help recompense all of the above and will also get Stinky Grooves early (ie when it has been fully uploaded to Mixcloud rather than when it goes to air, this is is usually 24-48 hours in advance) and an exclusive Mixcloud Select mix every month. If you're keen here's the link to support the Stink…peace be with you.