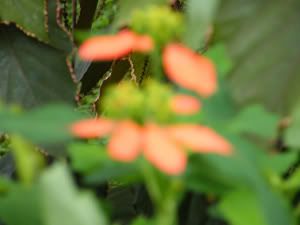 Uniform Bad Bwoy – Busy Signal (Maximum Sound)
Good Meditation – Fantan Mojah & Zareb (Maximum Sound)
Help Me Praise Jahovia – Mr Vegas & Konshens (Maximum Sound)
Dem Mad – Busy Signal (Lifeline)
Columbian Drop Version – Columbian (Lifeline)
Coffee & Tea (ft Johnny Osbourne) – Marcus Visionary & Liondub (Liondub)
Shanti Riddim – Gemmy (Planet Mu)
King Of Kong – LD (Dub Police)
Plimsoul – Fantastic Mr Fox & Richie Rich (Hemlock)
Untitled 2 – Aardvarck (Bloom 3)
Llave Materna – Universildo (Hipi Duki Muzik)
Dime Luna (Kinky Electric Noise Cumbia Nativo Remix) – Anciento Molina ft Ghostface Killer
So Krispy (Kinky Electric Noise Cumbia Nativo Remix) – Kinfolk Kiashine
Esperma Y Ron – Pedro Laza Y Sus Pelayeros (Discos Fuentes)
Cumbia del Caribe – Orquestra De Edmundo Arias (Discos Fuentes)
Gotta Be Fresh (GRC's Electro Cumbia Rmx) – Kidkanevil (First Word)
Danza Macabra – DJ Taz (Soot)
En Mis Suenos – Chico Sonido (Kin Kon)
Flight Of The Feathered Serpent – Fuck Buttons (ATP)
Test#10 Seed Bit – T++ (Monolake/Imblance Computer Music)
Himmelbau – Riechmann (Bureau B)
Shadazz – The Horrors (Blast First)
Children Of The Sun – The Time & Space Machine (Tirk)
Sniper Sniper – A Cutty Ranks Tale (Markus Kienzl Rmx) – Talen (Mouthwatering Records)
Spanish Fly (Noiz In Zion Rmx) – Sabbo ft MC Zulu (Botanika)
Radio Freedom – Mark Stewart (Crippled Dicks Hot Wax)
Untitled 1 – Aardvarck (Bloom 3)
International Roots (LD Rmx) – Mungos HiFi ft Earl Sixteen (Dub Police)
Wata Down Sound – Gemmy (Planet Mu)
Natty Goat Ride – Ealzee
Fat Bird Dub – Ealzee
Camina – Universildo (Hipi Duki Muzik)
Dansa Danza – Fantasma (Soot)
Los Duenos del Pabellon – Damas Gratis (Soot)
A La Onda – Chico Sonido (Kin Kon)
This Is How We Walk On The Moon (Bogdan Edit) – Arthur Russell
Privately Electrified – Andrew Weatherall (Rotters Golf Club)
Major Heavy – Shafiq Husayn ft Count Bass D & Sonny Coates (Plug Research)
Before I launch into the regular weekly (weakly?!) late-night ramble pre-amble can I introduce to you to something that will enrich your day and ignite your night?!
Thought so… While perambulating around the usual blog subscription conniption corral recently, I bucked upon the excellent Hipi Duki Muzik. I think I may have been directed there through the connection with the also excellentine Doma Tornadoes feller who has made a sizable SG impact with their sultry and stunning 'Borracho Y Despeinao' track this year, and/or the persistently perky
Generation Bass
blog. Hanyways a net label based in both my old haunt Barcelona, and the home of much of my favourite Latin direction over the last couple of years – Buenos Airies,… this was worth some hmmmming (with several m's) about I reckoned. Verifying the Doma Tornadoes link and several other dead cert signifiers, I got my Bloglines on and subbed in a jiffy. What a smart move, if I say so myself, because this week they unleashed the debut free 5 track EP by Universildo, which I'd already heard healthy whisper of. Not fussing with the words (come back later if the correct senses are suitably stimulated by the music is my general mode, otherwise I'd never get anything else done) I hit that link and added it to a seismic swag of fresh music for this weeks show that was already ridnkulously overstuffed.
Had I'd taken 30 seconds to read, I would have sussed it was a side project (and WHAT a side) of Pedro Canale, the genius geez behind Chancha Via Circuito (he is also
Verda Kiri
). Decidedly ambient but with enough cumbia laced hoo-ha to possibly make it …. 'cumbient' (oh stop me), at least on the two stunning tunes I played tonight – which are the beatiest of the bunch, and stupendous in a very subtle and minimal fashion. The other three tracks are also initial mellow magic that I suspect will become incrementally charming, and the sublime use of negative space suggests it will become an accompaniment to the album that has barely left the turntable/CD player & Traktor/iPod/iTunes playlists since our trip, that being The xx (which I've enthusiastically blathered on about in this week's The Listener).
In the words of Clay Davis 'sheeeeeeeeeeeeeit', this was supposed to be a quick word before the main event, done already – check him.
Keeping on a not completely, dis-similar bent LA based, Mexican DJ Chico Sonides' name has popped up in a few places but he's throughly stuck his head above the parapet, and got his antenna out, with his self titled debut on Kin Kon. Call me a sentimental old buffoon (though possibly not to my face, if you know what's good for you) but I miss good quality, honest, made with a sampler and the fruits of some grown-man, dirty digging (ie. not an E-Bay spunking for a silver spooner) albums.
Perhaps it's a blessing that the rabble are all churning out 'wonky' two and a half minute, witless homages to Flying Lotus and deity Dilla, in a manner so sheepish that it's just a deluge of blabstract flock-knocking-beats (in my humble onion). In that sort of a climate – wonky wankyness to the extreme, and invariably the same usual suspects and just a fistful of others making the pace – a straight up and down, well executed, beats joint stands right out. And this is certainly such a beast, can't help but love it.
Buy the
Download
, CD I presume soon come
His
website
has the mixes for your fixes etc
EN MIS SUENOS – CHICO SONIDO
And don't be forgetting this Friday it's the tres femme 'bewitched' Turnaround, check the flyer below (MIHK on at 12 btw..a-ok)