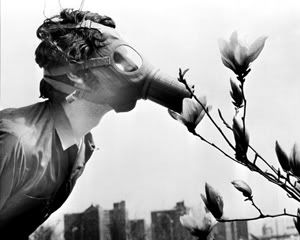 Young Heart – Tarrus Riley (VP)
Money Over War – Konshens (VP)
Herbs Promotion – Tarrus Riley, Demarco & Vybz Kartel (VP)
Good Girl, Gone Bad – Tarrus Riley ft Konshens (VP)
Nah Judge Me – Busy Signal
Herbman Hustling – RSD
Sinners – Johnny Clarke vs Mala (Ringo)
Phonelines VIP – Ikonika
We Could Be Skweeeroes – Eero Johannes (Planet Mu)
Wind It Up (Freak Rmx) – Mark Pritchard (Hyperdub)
Radiant Industry – Jamie Vex'd (Planet Mu)
Gambetta – Pearson Sound (Soul Jazz)
Dive And Lie Wrecked – Luke Vibert (Planet Mu)
Murky Lambada – Mungolian Jetset (Smalltown Supersound)
Anything Worse – Gaslamp Killer (Brainfeeder)
A Pox On The pioneers – Andrew Weatherall (Rotters Golf Club)
Discosong (Pilooski Rmx) – Jarvis Cocker (Rough Trade)
Sort Of Revolution (Sideshow Dub) – Fink (Ninja Tune)
Riding The Clouds – Paul White (One Handed Music)
Floating In The Sky – Noreaga & Kid Cudi
Ann Arbor – Fulgeance (One Handed Music)
Downtime – Kidz In Space (Move The Crowd)
Marvelous Music Machine – Luke Vibert (Planet Mu)
And I Really Know – Falty DL (Planet Mu)
So Long Ago – Pearson Sound (Soul Jazz)
Rut – Joe (Hessle Audio)
Anaconda – Untold (Hessle Audio)
Ghost Town (DJ G Bootleg Rmx) – The Specials
B.T. Tower – Gemmy (Planet Mu)
Finnrexin – Eero Johannes (Planet Mu)
Low Pressure Zone – Clubroot (Lo Dubs)
Creepy – Mungolian Jetset (Smalltown Supersound)
Borracho y Despeinao – Doma Tornadoes
Confort – ?
Cumbia Regional – El Hijo De La Cumbia (Soot)
…Of Everyone Around You – James Duncan (Round Trip Mars)
In System Travel – Jamie Vex'd (Planet Mu)
Big Smack & Flies (Mungolian Jetset Rmx) – Ronny & Renzo (Smalltown Supersound)
I am fresh out of apologies for the blogging deficiency, it is just how it is right now, I'm determined that some kind of normal service will resume soon.. and that this wont become normal service.
As I type there's a bunch of stuff occurring to me that I probably should be doing, so I'd best get on with it. This track from Jamie Vex'd is stupendous – buildings fall, souls are squeezed and dibby dibby wobble-eds shrivel up into expired epidermal excrement..each and every time you hear it. So basically what I'm saying is that it's as good as 'Crusher Dub', and then some. There's a lighter touch to the irrepressibly warped Vex'd flavours but the menace is just better slightly camouflaged, not absent. It's late and I'll probably start ranting on like a buffoon about the treacle toned beats and massive mournful horns – or why there aren't more records like this, and so many that just sound the same. see, there you go. It begins and now it must finish. Listen to this 192-fi file, become entranced, disgusted, delighted.. whatever it takes – and then tootle off to secure a copy of some sort. The other tracks are ridonkulous too, I can't believe I slept on this when it came out in April, major malfunction.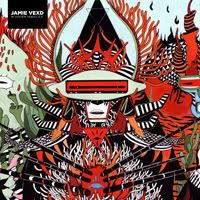 IN SYSTEM TRAVEL – JAMIE VEX'D
I had hoped to actually do a non-radio show post last night with the brand new James Duncan video but pesky circumstances circumvented that. So here it is, in all it's glory, made by Joseph Jowitt of Headspread Media. The almost finished version a couple of weeks ago blew me away, this completed piece is off the scale. So very, very chuffed with this hectic awesomeness adjoining one of my evergreen favourites from the Duncan cellar. Henjoy oy.