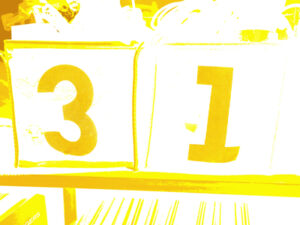 Step It Up (Extended Mix) – Barry Brown (Pressure Sounds bandcamp)
Custards Last Stand (Dennis Bovell Vox Version) – A Mountain Of One (Amore)
It's Like Yesterday (Version) – Bullwackies All Stars (Aires)
Tarpuricusun Sarata (El Búho Edit) – Luzmila Carpio (?)
Embrujo de Cumbia (RCA Edit) – Real Cumbia Activa (Real Cumbia Activa bandcamp)
Tokoyo No Kuni (Nicola Cruz Remix) – Golden Bug (La Belle bandcamp)
Say Hum – Xique-Xique (The Magic Movement bandcamp)
Las Hojas Tienen Mudanza (Tribilin Sound Remix) – Barda y Celeste Gomez Machado (Folcore bandcamp)
Santiano (El Búho Remix) – Hugues Aufray (?)
Skokiaan – Don Couto (Kuzumbo bandcamp)
A Bigger Slash (Tolouse Low Trax Remix) – NEWMEN (FerryHouse)
Summer Nightmares And Lazy Dogs (Tolouse Low Trax Rework) – Andy Ded (Camisole bandcamp)
Cluttered World (Parrot And Cocker Too Remix) – Museum Of Love (Skint)
The Downs – Minotaur Shock (Melodic Records bandcamp)
Psychic Mechanics – Soccer96 (Moshi Moshi Music bandcamp)
The Conversation (The Emperor Machine Dub) – Museum Of Love (Skint)
Trifecta (Jonathan Kusuma Bass Remix – Jason Peters (Roam Recordings bandcamp)
Professor Grasstov – Red Axes (Phantasy Sound bandcamp)
RANK – SLIKBACK X GRAŃ (Slikback bandcamp)
LA Fiction – Amazondotcom (SUBREAL bandcamp)
Race Function Limited – Moor Mother + Brother May (Anti- bandcamp)
Bujagali – Keya Nemesis (East African Records)
How 2 Get It Done! – RP Boo (Planet Mu bandcamp)
Intergalactic Battle – Jana Rush + DJ Paypal (Planet Mu bandcamp)
The Truth – Neil Landstrumm & The Good Life Project (Sneaker Social Club bandcamp)
Basic Bass – Kush Jones (Franchise bandcamp)
Eat the Rich – Air Max '97 (TIMEDANCE bandcamp)
Kodak Ghosts – Michael Chapman (Light In The Attic bandcamp)
Edinburgh Winter Blues – Ian Rankin with Dean Owens (Cooking Vinyl bandcamp)
Classic Northern Diversions – Tom Robinson (Cooking Vinyl bandcamp)
Juliette dans la caravane – The Limiñanas + Laurent Garnier (Because Music bandcamp)
Tu tournes en boucle – The Limiñanas + Laurent Garnier (Because Music bandcamp)
Disappearing – Low (Sub Pop bandcamp)
Black Widow Spider – Parquet Courts (Rough Trade bandcamp)
Newtown Got Folded – Lee Gamble (Hyperdub bandcamp)
SOWAHH – Neil Landstrumm (Sneaker Social Club bandcamp)
As mentioned upon the wireless we are moving Stinky Grooves into its 32nd year and so I whipped out an extra show, it's below. Many of the same artists and releases but no duplication of tracks, ads or chitter chatter, enjoy.