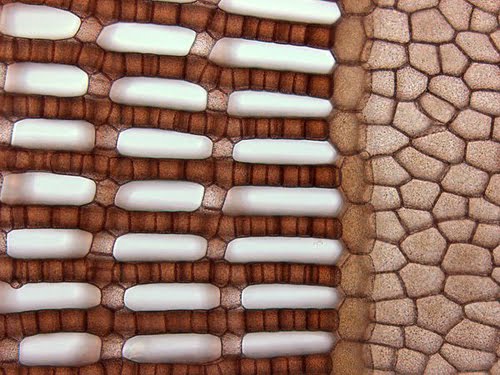 Jah Army – Stephen Marley ft Damian Marley & Buju Banton
Just Aint The Same – Damian 'Junior Gong' Marley (Yard Vybz)
Jump Inna D Benz – Vybz Kartel
Good Under Deh – Mr Lexx aka Rockstar (Hot Coffee)
Gucci Store – Mr Lexx (Massive B)
Can't Tek Selassie – Major Mackerel (Massive B)
Baby – Vybz Kartel (Massive B)
Da Eagle Riddim – Massive B (Massive B)
Versjon Wolfenstein – Bjorn Torske (Smalltown Supersound)
Visual Pollution – Clanky B Tuffins (Round Trip Mars)
Amatuer (Soap & Water Edit) – Unitone HiFi ft Coco Solid (Round Trip Mars)
Cuss Cuss (Footsie Dub) – Footsie (Rastaman Pickney Free EP)
Hold On – Footsie (Rastaman Pickney Free EP)
Restructure 2 Rebuild – Digital Mystikz/Moritz Von Oswald (Honest Jon's)
Simply Beautiful – Al Green vs George Lenton (soundcloud)
Sideshow Viewing – Mycroft Holmes (Round Trip Mars)
Kick In The Kikuchi (J-Boogie Edit) – Greenwood Rhythm Coalition vs Biggie (soundcloud)
Cumbia Kitty (J-Boogie Arepa Edit) – Miramar E-40 (soundcloud)
International Sonideros Anthem (Sonoras Pibe Chorro Blend) – UGK (soundcloud)
Benefit (Scratch 22 Club Mix) – Home Brew
Bille Jean Riddim (Hip Hop Mix) – Irie Ites (Irie Ites)
Furu – Bjorn Torske (Smalltown Supersound)
Silbando (GRC Rmx) – Los Riberenos (Barbes)
Suave Drink Down (J-Boogie Rmx) – Mr V meets Elvis Crespo (soundcloud)
Nitten Niti – Bjorn Torske (Smalltown Supersound)
Bobby In Phoenix – Gorillaz (EMI)
Aspen Forest – Gorillaz (EMI)
Angels – jj (Sincerely Yours)
New Work – jj (Sincerely Yours)
Skylurking – Jefferson Belt (Round Trip Mars)
Theres A Hand/Forcefields Of Love – Lonely God (Round Trip Mars)
So Unreal – LA Vampires ft Matrix Metals (Not Not Fun)
I Go To Sleep – Anika (Stones Throw)
Masters Of War (Dub) – Anika (Stones Throw)
American Dreamer – Maxxi & Zeus (International Feel)
To Care (Like You) – James Blake (Universal)
Tang Ngarn Si Nong – Dao Bandon (Soundway)
Me Jom Ka Lon – Dao Bandon (Soundway)
Naffosah – Sami Rageb (Mer)
Liquidator – Leslie Butler (Harry J)
Legalising – Dennis Alcapone (Chalwa)
Calling 1,000 Dreadlocks – Dennis Alcapone (Chalwa)
Six Million Dollar Rock – Skin, Flesh & Bones (Chalwa)
Boxing – Al Campbell (Starlight)
Seasonal greetings/beatings etc etc ……
The days of the pre-Xmas groove glut followed by the New Year negativity for new sounds are long gone, it was only a few years ago that we'd be digging out the best of the year and what have you around these times.
Instead, these days you can't move for fresh, out of the pantry quality gear, much of it legitimately free, plenty more payable for and worthy of every penny. Leading the free charge is of course our own Invaderism which is now available in super high quality from the Round Trip Mars bandcamp…. and it's still free. Same goes for soundcloud where all the Invaderism tracks are up in a natty set and the back cat gems we drew your attention to through December will be downloadable until New Year's day, and then after streaming only. We've had some massive support with Invaderism – on the blog tip Dub Dot Dash, MTC, Digital Diggers and Nerdy Frames all came to the party and then some (know there was more but … y'know), while Amplifier, Under The Radar, Cheese On Toast etc etc also lent a helping hand (and I'm not going to start linking to radio stations otherwise I'll never get to sleep but b-Nets, Emma and RNZ, Public Address Radio – all large), so much appreciated homeses.
A goodly dose of other quality music on the free tip about for the eagle eyed punters, below I'm alerting you to Footsie's EP 'Rastaman Pickney' which is reggaematical business of an exceptional and grimy nature but also check out jj's new mix CD which is available from Sincerely Yours and solidifies their position in my guilty pleasures Dept.
Sonora's Remezclas Remix album has some SG gems on there, and can be found by scraping around the internet, as can George Lenton's 'Midnight EP' (we played his sensitively done Al Green rub tonight) another free scorcher. Then there's all them soundcloud links, I swear I'm giving away the keys to the kingdom and secret weapons left, right and centre… get busy.
As mentioned, here's a cut from the Rastaman Pickney EP by Newham General's ,Footsie. You can grab the whole thing for free from here, or the Newham Generals site, so treat this as a heartical hors d'oeuvres…or suchlike. It's a tuff lick of 'Cuss Cuss'…you won't be arguing.