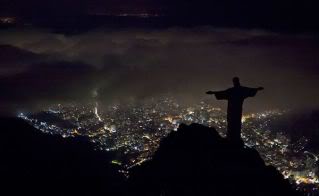 Dem Fear We – Assassin (TJ)
Good Body Gal – Beenie Man (TJ)
Clean – Mr Lexx (TJ)
Step Up Inna Life – Vybz Kartel (Head Concussion)
What's It Gone Be – Franz Job (Necessary Mayhem)
Our World – Macka B (Necessary Mayhem)
Herbist – Cali P (Necessary Mayhem)
Gorilla Riddim – Da Grynch (Necessary Mayhem)
Country Living – Sandra Cross (Ariwa)
Stepping In Dubwise Country – Sandra Cross & The Wild Bunch (Ariwa)
Universal Tribulation – Gregory Isaacs (Saxon)
Crucial Steppa (ft Gregory Isaacs) – Alpha Steppa (Steppas)
Badman Plan – African Head Charge (On-U Sound)
The Return Of Spokes – Spokes Mashiyane (Trutone)
The Dead Duck – Alexander & The Backstage Boys (Trutone)
NYC – Burial (Hyperdub)
Mirror – Burial & Four Tet & Thom Yorke (Text)
Berlin Barbecue – Scott Detail (Bassweight Recordings)
Nightmare Fantasy – Spooky Dance Band (Mississippi Records)
Pinnacles – Four Tet (Text)
Graffiti Girls – Parallel Dance Ensemble (Permanent Vacation)
Posessions – Parallel Dance Ensemble (Permanent Vacation)
Other Islands II (Eero Johannes Rmx) – Ben Butler & Mousepad (Loaf)
Un Canto A Mi Tierra (Cut Chemist Rmx Inst) – Quantic & His Combo Barbaro (Tru Thoughts)
Undelivered Letter (Daedelus Rmx) – Quantic & His Combo Barbaro (Tru Thoughts)
Penny Loafers ft Inara George – Daedelus (Ninja Tune)
Yiri Yiri Boum – Gnonnas Pedro (Strut)
Cumbia Llamadora – Black Mandingo (Cabeza!)
When You Cut – Moon Duo (Sacred Bones)
See Through You – The Oscillation (All Time Low)
People – Super Kid (Now Again)
Haai – Panbers (Now Again)
Fredag – Dungen (Subliminal Sounds)
Street Halo – Burial (Hyperdub)
Falkenberg – Discodeine (Dirty)
Tom Peng Pung – Prins Thomas (Full Pupp)
Welt Am Draht (Moritz Von Oswald Rmx) – Pantha Du Prince (Rough Trade)
Ready For The World (xxxy Remix) – How To Dress Well (Tri Angle)
Scars – Moon Duo (Sacred Bones)
The Trial – The Oscillation (All Time Low)
Tanz In Den Himmel – E.M.A.K. (Soul Jazz)
NPE – Daphni (Resista)
Well ahoy, a touch ragged around the edges this evening but… hey who's counting? As ever a veritably shameful surplus of excess essential tunage, going down so many avenues that stopping the show turning into one huge genre battle required some restraint… you gets that, but not much.
Sitting in the stench seat this week is the unlikely named Franz Job who isn't yet another product of Germany's reggae industry, but actually a dynamite force from TnT (or Trini & Tobago if you prefer, Tobago to be exact). He has picked up the nickname 'The Eclectic Country Boy' which I particularly like as it so 'un-current dancehall', and has been mentored by the great Gladdy Wax, a chief amongst men. So good credentials,a cracking moniker and …what a tune!!!
This is by far the pick of the bunch for me on the Gorilla riddim from Curtis Lynch Jnr's Necessary Mayhem camp. There's also some alright puff-proclaiming tackle from the usual suspects, and a tune where Tarrus Riley just seems to give up in order to unleash his inner 'la la's' (phwert) but nothing comes close to Franz's, cut which recalls a touch of Courtney Melody and the like, and a time when dancehall was well ..just less aggro.
Enjoy the tune in it's lo-fi, up for a week fashion, and then please do head off to the Necessary Mayhem webstore and do the right thing by buying a copy…please.
Roighto……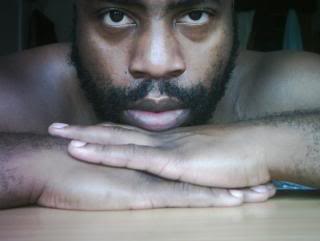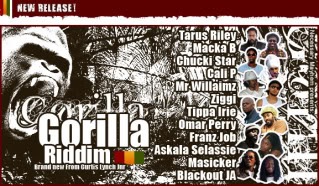 Aromatherapy at the Minx on Thursday, as per usual..8.30 on, free, gowaaaaaaaan….