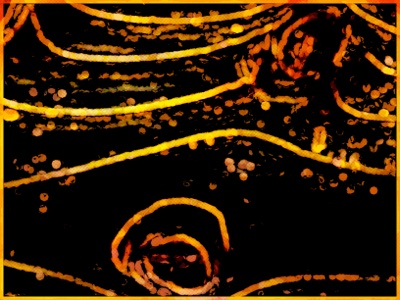 KIDS C GHOSTS (BANKRUPTCY DUB) – John T. Gast (free)
The Mountain Didn't Want To Be Cut And The Mountain Fought Back Part 2 (Fever Waits Inside The Concrete Canal Locks) – Rainforest Spiritual Enslavement (Hospital Productions bandcamp)
House Of Angels – Lee "Scratch" Perry (On-U Sound)
What I Want To See (Prince Fatty Dub) – The Last Poets (Studio Rockers bandcamp)
Autobiography Of The Upsetter – Lee "Scratch" Perry (On-U Sound)
Mystified – The NJE with Adrian Sherwood (Sartorial Records)
Good Times – Lange Brise (Casa Caos bandcamp)
Señora mix uno – Dj Quien (soundcloud)
Chillaxeando – DJ Juan Data (Stronghold Sound bandcamp)
The Awakening (James Holden's Past Life Rave Regression) – Lost Souls Of Saturn (R&S bandcamp)
Shifting Realm Crystals – Peter Power (Ufordia bandcamp)
Komm Ins Loch (Aera Remix) – Theus Mago & Local Suicide (Duro bandcamp)
Yes! Come Parade With Us – Leafcutter John (Border Community)
He Has The Key – Nathan Micay (Lucky Number bandcamp)
Regional – FFT (The Trilogy Tapes)
Saddled With Fear – Michael O'Neill (Fuck Punk bandcamp)
For My Girls – Octo Octa (Frendzone bandcamp)
Big Ben Rock (Woodie Taylor Remix) – Lee Scratch Perry (WIAIWYA bandcamp)
Nerve Agent – Goth Trad (Daymare/Avalanche bandcamp)
Edge of Wonder (Andrew Weatherall Remix) – Silver Apples (Chicken Coop Recordings)
Midnight Raider – Moisees (Duro bandcamp)
Justus – Iñigo Vontier (Correcciones Calypso)
Haleto lale lalô (Glenn Astro Rhythm Trax Remix) – Alma Negra (Alma Negra bandcamp)
Midnight Raider (Middle Sky Boom Remix) – Moisees (Duro bandcamp)
Weight Of The Planets – Aldous Harding (4AD)
Sweet Jane – Deadbeat & Camara (Constellation Records bandcamp)
Real's Not Real – King Gizzard & The Lizard Wizard (Flightless)
Salvador Dali's Garden Party – Television Personalities (Fire Records)
J'ai Tout Lu – Lee Scratch Perry (WIAIWYA bandcamp)
Celtic (Marcio Freestyle) – Kinlaw & Franco Franco (Avon Terror Corps bandcamp)
Awaken – Krokakai (Invisible Inc bandcamp)
On a Hilltop Sat the Moon – Amon Tobin (Nomark bandcamp)
The Wild – Herhangi & Zandra (Casa Caos band camp)
Cow Tongue – Keller Crackers (Marmo Music bandcamp)
This Friday I'll be playing at Northern Line in Beresford Square, 7PM kick off. Decent unpretentious vibes, top shelf staff and affordable beers – I'll have some tunes – whats not to like?