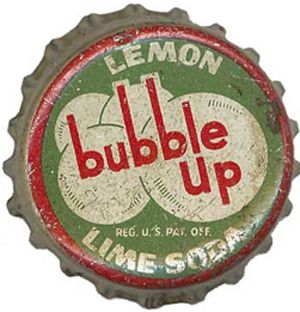 Like You Don't Know – Harry Becket (On-U Sound)
Courage Fuyions Dub – Samoa Farah (On-U Sound)
Ting Dub – King Midas Sound (Hyperdub)
Heartbroken (Noah D Rmx) – Liondub ft Jahdan & Sotto Bless (Ear Wax)
Forward Youth – RSD (Tectonic)
Broadcaster Version – Lee Scratch Perry vs Moody Boyz (On-U Sound)
Gauchito Gil (Douster Rmx) – Fauna (ZZK)
Hay Guey – Tzochitl Soundsystem vs Toy Selectah (Bersa Discos)
Night (Sonido Del Principe Dub) – Benga & Coki
Las Mila Caras (Instr) – Fauna (ZZK)
Sunny Road To Selina – Christophe (Dirty/Born Bad)
Of Everyone Around You – James Duncan (Round Trip Mars)
The Cupboards Bare – James Duncan (Round Trip Mars)
Il Pleut – Brigitte Fontaine (Dirty/Born Bad)
Contact – Wooden Shjips (Mexican Summer)
Clocks & Daggers – Free The Robots (Obey)
Radiant Jewels – Wu Tang Clan ft RZA, Raekwon, Cormega & Sean Price (Koch)
Tito Santana – Wale ft Joe Budden (Back To The Feature)
Wheels In Motion – Speech Debelle ft Roots Manuva (Big Dada)
Long Time Dub – King Midas Sound (Hyperdub)
Rue De L'Arsenal – Bot'ox (I'm A Cliche)
The World May Shudder At My Joy (Depth Charge Rmx) – Tim 'Love' Lee (Tummy Touch)
A New Errror – Moderat (Bpitch Control)
Coaster (Idjut Boys Rmx) – Smith & Mudd (Claremont 56)
Knivar – Lukas Nystrand & The Ageema Blues (Lo Recordings)
Yellow Tongue Version – Lee Perry & Samia Farah vs Kode 9 (On-U Sound)
Narst – Cooly G (Hyperdub)
Anaconda – Untold (Hessle Audio)
Purple City – Joker & Ginz (Kapsize)
False Flag – Pinch & Moving Ninja (Tectonic)
I Hear The Vibrations (E-Z Version) – Wooden Shjips (Mexican Summer)
Comet Tail And Effigy – James Duncan (Round Trip Mars)
Clairevoyage – Mungolian Jetset's 16th Rebels of Mung ft Lindstrom & Dominique Leone (Smalltown Supersound)
Roll – Secret Circuit (Lo Recordings)
Shows like tonights, where there is a frankly greedy amount of excess brilliant tunage can be hit and miss, tonight's felt on target though it was a cram jam to get as many tunes in as possible. The last week has been a series of harvest festival type pick-ups from the PO Box and joyous packages appearing on the doorstep, and I have a feeling I haven't started to scrape the surface with a lot of the goodness. Gear like the floatatious new double-disc-delight 'Milky Disco 2' (chars KH) on Lo Recordings, and Smalltown Supersound's pleasingly bent latest label comp 'On Fire' (likewise GG), the two new'uns on a revived On-U Sound and others take a few listens and some proper absorption type business.
That's not even starting on the wax ranging from the blisterating new Wooden Shjips cover of Serge and Bridget's 'Contact', Dirty Soundsystems outrageously outstanding 'Dirty French Psychedelics' (we'll have to be posting on that at a later date but it's well limited so I wouldn't advise hanging around if you want to own it…and believe me you do) new cumbia biz from Fauna and Toy Selectah, right through to the soiled magnificence of a new Bot'ox vinyl injection, and both Sonic Boom and Depth Charge ruffling that delightful chap Tim 'Love' Lee's tailfeathers in a remix speed date gone horribly right. Maybe you can tell, I'm well excited about the latest ear wax.
When things calm down a fraction I'll get round to digitising some of those monstrous musical morsels, but tonight I have had to take my eyes off all that beaty bounty and be content with digital droppings. This is a right ripper though from Dutch cumbia convert (and converter himself it would have to be said) Sonido Del Principe, a feller called Vince from Noord-Brabant.
Having already had tracks on the two most prominent and discerning labels for South Amercian/Argentinian flavoured multi-stripe nuevo goodness, ZZK and Bersa Discos, his estrella is undoubtedly on the rise. He also runs the excellent and fast-moving
Generation Bass
blog which covers a great deal more than just cumbia, and is a definite needer for the RSS reader.
While some of his tackle is a bit too wavy-ravey-gravy for my highly pernickety tatstes when it isn't – it's mighty good. I thought I never wanted to hear another re-lick, blend, mash-up or close relative of Coki & Benga's 'Night' again, even the most inspired (and we're talking a couple really) failed to match the pure, undiluted (though now tarnished by overfamiliarity) brilliance of the original. This version, which I've played a few times on the show over the last couple of months, is something else entirely and I rate it the uppermost. There's a 320 of this about for those who love their ears but we only do 192 here, because the end result should be investing in the music and supporting the labels and artists – though in this case it's unbuyable so my goal shall be your investigation to track down the high quality files and the tonal tangents that may take you on.
It's late, I'm rambling… to the empeetree.
You can't pay money for this exquisite lick so buy the
original
NIGHT (SDP DUB) – COKI & BENGA