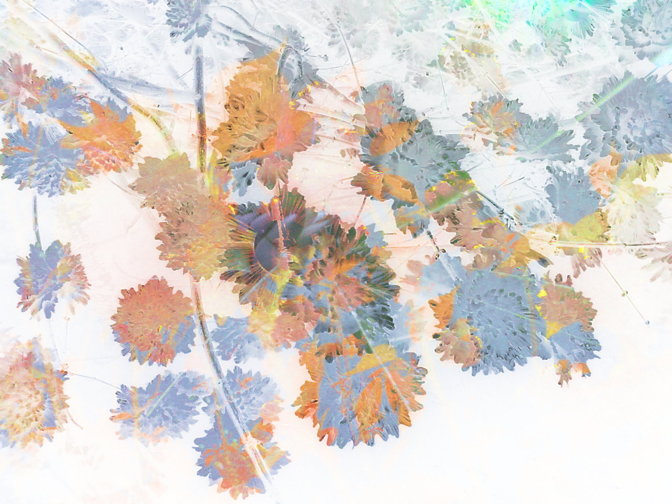 No Man To Mi Spliff – Aidonia (Chimney Records)
Living It Up – Alkaline (Chimney Records)
Everybody Rock – Assassin (Agent Sasco) (Chimney Records)
Get Gyal – I Octane (Chimney Records)
Inna Di Lobby – Popcaan (Chimney Records)
Ganja Mi Smoke – Sean Paul (Chimney Records)
Coob Dem Up – Chi Ching Ching (Chimney Records)
Who The Hell Cares – Demarco (Chimney Records)
We Run Road – Beenie Man (Chimney Records)
Cherish My Love – Mavado (Chimney Records)
After Party Riddim (Instrumental) – Chimney Records (Chimney Records)
Rootz, Reggae, Kulcha (Instrumental) – Pete Rock (Mello Music Group)
The Perfect Crime Dub – Papa Grey (Dubtronic)
Happy Hour (Demus Dub Version) – Tosca (K7!)
Fourth World – Jackdaw With Crowbar (Ron Johnson)
Monsoon Come (Dutty Hands & Cranky General Version 3) – Dub Dynasty (soundcloud)
Everywhere A Bruk – SEEKERSINTERNATIONAL (Boomarm Nation)
Macchina (Prins Thomas Version) – Vermont (Kompakt)
La Verdadera Revolucion – Fede Flores Cumbiaira (soundcloud)
Posadas – San Ignacio (free)
Tawa Tawas – Pablo Pachacutik (soundcloud)
Trippin – Black Mandingo & Relo (soundcloud)
La Vaca – Erick Jaimez (soundcloud)
Bagheera (Fulgeance Remix) – Mr Flash ft Lady Leshurr  (Ed Banger)
LVL 09 – LEVELZ (bandcamp)
No Future – Tourettes Ft Rodi Kirk, Matthew Crawley and Kate Elliot (soundcloud)
Justice (Brotherhood & Understanding) – Pete Rock (Mello Music Group)
Welcome to Little Haiti – DJ Cam (Inflamable Records)
Move That Dope – DJ Cam (Inflamable Records)
Cosmic Slop – Pete Rock (Mello Music Group)
Play Yo Horn – Pete Rock (Mello Music Group)
Roaring Lion – Beat Detectives (Not Not Fun)
Gloom Steez – Ras G (Soul Jazz)
The Veil – Bie Ru (Death Waltz)
Pomegranate A.M.- Bei Ru (bandcamp)
Them Changes – Thundercat (Brainfeeder)
001 – yuk. featuring Delofi (Leaving)
Sublimity – White Poppy (Not Not Fun)
Mermaids – White Poppy (Not Not Fun)
Tribe – Federale (Death Waltz)
Churn Again – Duncan Gray (Nein)
One For Kenny (Bjørn Torske for Kenny remix) – Idjut Boys (Smalltown Supersound)
Moonbuilding 2703 AD – The Orb (Kompakt)
The House – Le Volume Courbe (Ring The Alarm)
Akt Dit – Dungen (Smalltown Supersound)
Chesme man – Dariush (Death Waltz)
Im Papak (My Wish) – Bei Ru (bandcamp)
Little Dipper – Stinky Jim (soundcloud)
Dub Of Shadows – Natural Numbers (Stones Throw)
Patrick is away for a few weeks so our good mucker Selecto will be first to step into his dubbin' shoes for the Magic Roundabout this Friday night. Same times as usual – only mas Selecto, menos Dubcabeza and I believe Signor Grande Stuff after 12.
I'm also really looking forward to spinning some at the Lounge at Q Theatre on Saturday night, has been a while since I've played down there but it's always been choice, so watch out – have some right proper tunes at the minute. 9-12, free, not sure anymore details are really needed but if so , check here.
Oh and do feel free to check in on the Sampler or listen to it on yee wireless (Tuesday  7.30pm/ Friday 2.30am) been having a ball putting those together, and working with the fine folk at Radio New Zealand.