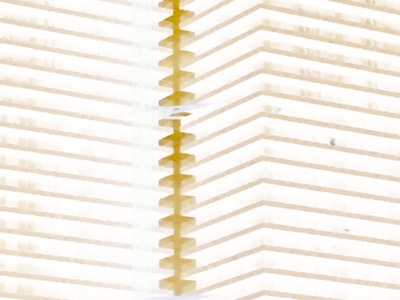 Lawn Track – Mystica Tribe (Solar Phenomena bandcamp)
Walk for Ground (Aldubb Remix) – Blay Ambolley (Agogo Records bandcamp)
Find Them – Low Jack (Editions Gravats)
Yorokobi – Kotoe (Hystereofônica bandcamp)
Demedim Mi (Pt. 1) – Insanlar (Dekmantel bandcamp)
Güneş (Forest Drive West Remix) – Konduku (Nous'klaer Audio bandcamp)
The Fog and The Forest – Rebolledo y El Niño Paulor (DGTL Records bandcamp)
Rude Alert – Rude Audio (Rude Audio bandcamp)
Three Linear Decay – son.sine (Echo Echo)
81b – Joy O (Toss Portal bandcamp)
Unboxing (Don't DJ Dub) – BEIGE (Global Warming records)
Forbidden Colors – Mikado Koko (Tropical Twista bandcamp)
Lap Dance (Lipelis Paper Sound Dub) – Capablanca (Discos Capablanca bandcamp)
Mothra – Ivan The Tolerable (Stolen Body bandcamp)
Postcards From Gortupal – Elite Beat (RESEARCH)
Mariposa Rising – Simone De Kunovich (Superconscious bandcamp)
Butter Eight – Erick Legrand (Erick Legrand bandcamp)
Lamru – Mamman Sani (Sahel Sounds bandcamp)
Psychedelic Spirit Show – Moon Wiring Club (Gecophonic bandcamp)
Oscillations 2019 – Silver Apples (Chicken Coop)
Shain's a go go – Los Shain's (Munster)
Oudin coli streetlamp – Sahel Sounds (Sahel Sounds bandcamp)
Traditional curatives vendor – Sahel Sounds (Sahel Sounds bandcamp)
Leopard Gum (Smagghe & Cross Vocal Remix) – Local Suicide & Nicki Fehr (Lumiere Noire bandcamp)
Totally devastated by the loss of the great Ras G this week (Ohhh Raaaaas airhorn) and we will pay/play tribute to him in a couple of weeks when I'm back. This was the second of the long song shows, next week is back to norms. If you wish you can now help support Stinky Grooves with a small monthly subscription at Mixcloud Select which will get you shows before they air, tracklists immediately (my apologies nothing I can do about them disappearing for reg shows) and an exclusive mix every month that will only be available to Select subscribers. You'll also get my eternal gratitude and the knowledge that you are helping keep the engine running, in all honesty it's tougher than ever.