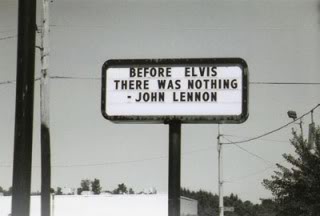 Tump Mi – Cham ft Timberlee (Mad House)
Enemies – Bounty Killer (Mad House)
Amazing – Pinchers (Mad House)
Flashing Lights – Shana S (Fedda Weight)
Yuh Ukku Tight – Deja Vu (Fedda Weight)
Recession – Zinc Fence (Fedda Weight)
Nah Stop Shine – Tifa (Fedda Weight)
Mento Riddim – Fedda Weight (Fedda Weight)
Stop The Fussing & Fighting (Mykol Orthodox Rmx) – Dennis Brown (soundcloud)
La Union De Nuestros Pueblos (La Cumbia Anti USA) – Chico Ye
La Vecina Me Puso El Dedo (Teswuino ft Dj Linterna Rmx) – Ramon Ayala (soundcloud)
Afro Latino ft Los Rakas – Banana Clipz (Bersa Discos)
Platanitos (Rita Indiana Cover) – Lido Pimienta (Club Fonograma)
Deportes – Chancha Via Circuito (ZZK)
Amateurs – Unitone HiFi ft Coco Solid (Round Trip Mars)
Tune In – The Bug ft Roots Manuva (Ninja Tune)
Sofa (Wrongtom Rmx) – Nextmen ft PupaJim (Nice Up!)
Time Makes Fools Of Us All – Lotek (Counter Clockwise)
Bullit – Seanie T (suspectpackages.com)
Escape From Kurt Russell – Shex (Metro Dub)
Bastard Spirit – Shackleton (Woe To The Septic Heart)
Like Silver – Hyetal (Orca)
Showdown In Chinatown – Becoming Real ft Trim (Not Even)
Gold Tooth Chain – Taz ( Numbers)
Darlin' (John Talabot's Oscuro Baile Remix) – Tahiti 80 (Barclay)
Masikulu Dub – Konono N°1 vs Mark Ernestus (Crammed)
Tried For Your Love(Hudson Mohawke Rmx) – Krystal Klear (All City)
Void 23 – Appleblim & Ramadanman (Aus)
Point Black – I Roy (Third World)
Trust No Shadow After Dark – I Roy (Joe Gibbs)
Black Man Time – I Roy (Virgin)
Mushroom – Johnny Osbourne (Jah Guidance)
Stop The World – Ken Boothe (Aires)
Stop This World Dub – Bullwackies All Stars (Aires)
Odyssey (Dan Lissvik Rmx) – Architeq (Tirk)
Caves (Teebs Rmx) – Nosaj Thing (Alpha Pup)
Fool Me – Fantastic Mr Fox (Black Acre)
Reptillian MIDI Jazz – DNAE Beats (Seclusiasis)
Gold – Darkstar (Hyperdub)
This Is How We Walk On The Moon (Bigdna Edit) – Johanna Billing vs Arthur Russell
Mukuba Special – Kasai Allstars vs Shackleton (Crammed)
Well with sun shining (obviously not right at this late hour) and it feeling ,officially and rather relievingly, summer-esque it was always going to be a bit of cumbia or Jamaican hoohah finding it's way onto the blog for your edification… and hopefully purchaseration. This week our Sud Americano muckers missed out because a new rhythm from Dave Kelly is always reason to rejoice.
Naturally we've been playing you Cham's recent cut with Bounty Killer and Mykal Rose but a whole rhythm, well that's positively Santarific. Curiously Bling Dawg's is the only cut that isn't totally baking my cake currently, but then Kelly rhythms, and sometimes the voicing on 'em, have a ways of sneaking up on you that shouldn't be underestimated. The Pinchers cut is a touch cheezy but irresistible, Bounty seems to be heating up again and both of Cham's are fire. I've plumped towards alerting you to the cut with Timberlee since as part of TNT she has been a scene stealer this year (though not as much as the other T, Tifa!) and it's just a certifiable scorcher.
I don't think there is a buy link for this yet but why not check the recent Kelly/Cham scorcher alongside Bounty and Mr Rose 'Stronger'… buy it here Check Madhouse Records for the latest and greatest.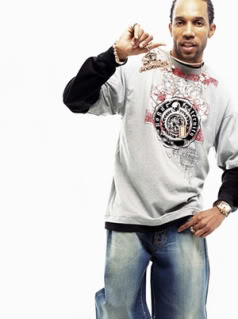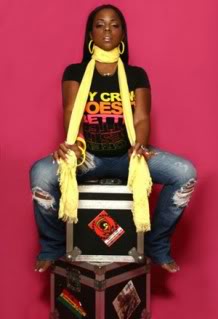 Don't be forgetting Aromatherapy on Thursday at the Minx and sooper special stinkeration session at Barrio on Sunday.. hope to see yous Aucklandites out and about.