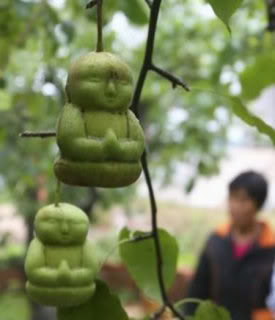 Dik – Aardvarck (Eat Concrete)
Awake – Ealzee ft Janaka Selekta (free at bandcamp)
Catch A Fire – The Bug (Ninja Tune)
Hydration (Dub) – DJG (Warm Communication)
Nonantzin – Nahuatl Sound System (free at bandcamp)
Chocolate Box Riddim – Hot Coffee Crew (Hot Coffee)
Pumpkin Belly – Gappy Ranks (Greensleeves)
Pistol Boy – Militant Barry (Manic Records)
Old Time Somethin' – Ealzee ft Solo Banton (free at bandcamp)
Son Of Bodda – Roots Manuva Meets Wrongtom (Big Dada)
Diss Ya Bogle – Wrongtom Meeets Silvah Bullet (soundcloud)
Healthy Body -Pamputae (Flava Squad)
Come Touch Me Nuh – Beenie Man (Flav Squad)
Back It Up – Delly Ranks (Flava Squad)
Dem Nuh Like Yo – CP Ink (Flava Squad)
Hold Yuh Version – Gyptian (VP)
Caminos – Lido Pimienta (Ku Da Te)
Como Entran Los Rakas – Los Rakas vs Damian Marley & Nas (souncloud)
Pata Pata (Z-Funkster Regroove) – Z-Funkster (Latino Resiste)
Media Pesadill (Los Tetas vs Chcio Trujillo) – Don Conejo (soundcloud)
ARoRo (Nate Mars Rmx) – Petrona Martinez (Latino Resiste)
Collegia – DJ Quien (soundcloud)
You & I (Bjorn Torske Dub) _ Scott Hardkiss (God Within)
You Don't Wash (Actress's Negril Mix Dub) – Kode9 (K7)
The Forest – Zomby (Ninja Tune)
Her Tears Taste Like Pears – Dorian Concept (Ninja Tune)
Primary Colours At The Back Of My Mind – Solar Bears (Planet Mu)
Soft Vision – Tropics (Planet Mu)
Photograph – NUMan (Planet Mu)
Dawn (featuring Tame Imapala & Gembala) – Gilbere Forte (bandcamp)
Heathen Child (Weatherall Rmx) – Grinderman (Mute)
Losing Sleep (Instro) – Edwyn Collins (Domino)
Dream Out – Balam Acab (Tri Angle)
Big Boy – Balam Acab (Tri Angle)
Gold Day (Pepepe Rmx) – Jovenes y Sexys & joiejoiejoie (soundcloud)
Gooey Gum Drops (Monster Rally Rmx) – DOOM (free at bandcamp)
Massau – Monster Rally (free at bandcamp)
A Voice -Monster Rally (free at bandcamp)
Linstead Market – The Jolly Boys (Lyrichord)
Tungalala (El Sapo) – Son Palenque (Latino Resiste)
Esto Es Candela – Sexeto Tabla de Palenque (Latino Resiste)
Pari Ruu – Lloyd Miller & The Heliocentrics (Strut)
Lloyd Lets Loose – Lloyd Miller & The Heliocentrics (Strut)
Impression Of Bhairava Raga – Lloyd Miller (East West)
This week here's a track I've been wanting to dish out for a good long wee while now. I can't quite remember when I first heard Bristolian beat bandito (in my world every West Country wobbling woofer worrier from Bristol is a beat bandito – I got the alliteration disease bad Doc!!) Ealzee, and his ripping dubstepped take on Ranking Dread's 'Fatty Boom' … but it sure got me going. I've always been big fan of the original (and even had my nicked 12″ restored, when Greensleeves re-issued it a couple of years back) and subsequent version like the cracker that came out on Nervous or one of its sub labels back in the early 90's.
Hanyways I only had access to a lo-qual version so I hit mr Ealzee up for a file and he was kind enough to sort me out. At that point he was hoping to press it up on wax but there was an obstacle or two in the way of that so it's ended up appearing on his 'Remixes' album which is available for free at his bancamp, check the link below to get your grubby mitts on that. I have whanged a copy up on DIVshare below but I strongly suggest you check out the whole fandangele and if you like that there's plenty more of his DJ mixes on soundcloud too. Get stinking, get linking and if it's your cup of char then why not drop him a line and say ta, I'm sure it would be appreciated. As ever I shall be Aromatherapising this Thursday at the Minx , would be simply delightful if you felt like getting in touch with your olfactory auditory senses too… free from 8.30ishish…. And ayo, there's some soundcloud and bandcamp links to some right good shit in the playlist, as the legendary philosopher, bad haircut and sartorially suspect sage Sean Paul once said…get busy.
Ealzee 'Remixes' from bandcamp
Check his soundcloud and even Murdokkkspaz and Bookface if so inclined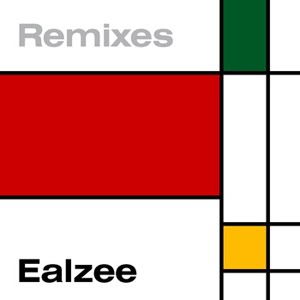 Next up, part 1 of the Lido Pimienta interview. The print version will be in the September Real Groove which is out Monday I believe, so I'll aim for around then but you know how it goes, I promise nothing (well I will promise that the interview is a really solid read) – laters….