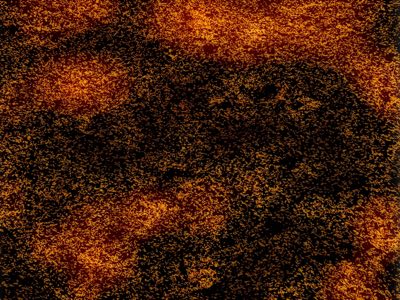 Originally – Junior Cony + Shanti D (OBF Dubquake bandcamp)
Assaraya al Hamra – Abu Ama + BedouinDrone (Mahorka bandcamp)
Wild Terrier – Jay Glass Dubs + Christina Vantzou (Jay Glass Dubs bandcamp)
Kulewa (Version 1) – Mulugeta Bezaw (Sheba Sound bandcamp)
Dey Sey – Holy Tongue (Honest Jon's bandcamp)
Galaxy Mood (Wrongtom Remix) – Django Django + Toya Delazy (LOOSE.fm bandcamp)
Daze Days – The Other Others (Jahtari bandcamp)
Holy Ghost On the Nod Over the Body of Bliss –  Jack Dangers ft Allen Ginsberg (Allen Ginsberg bandcamp)
Camden Crawling – Kevin Richard Martin (Intercranial bandcamp)
El Estanquillo (Sata╠ünico Edit) – Satanico Dr Trvza (soundcloud)
Cumbiastic Dub – Tribilin Sound (Ed Moon bandcamp)
My Favourite Stranger (Al Wootton Remix) – Depeche Mode (Columbia)
Liquid – Tristan Arp (SLINK bandcamp)
Mud And Exhaustion – Priori + Al Wootton (Trule bandcamp)
N9 (Arte Rumero 7 Version) – DJ Fett Burger & Dama (Sex Tags Mania)
Hum Bom! – Ai Weiwei + O Future + Aliah Rosenthal  (Allen Ginsberg bandcamp)
Once Again (Ambient Version)-  Quiroga (Hell Yeah bandcamp)
Juwway (Toumba Remix) – Julmud (Toumba bandcamp)
Sabah – Abu Ama + BedouinDrone (Mahorka bandcamp)
No Negotiations, No Conferences And No Dialogue – Saint Abdullah & Eomac (Planet Mu bandcamp)
Daboor – Toumba (Toumba bandcamp)
Caged – Forest Swords (Ninja Tune bandcamp)
Illegal –  Nitin Sawhney + Gary Lineker & Voices from Asha Projects (Rhino)
Fluid – Nitin Sawhney + Natty (Rhino)
Never Mind the Gap! – Credit 00 & Wolf Müller (Uncanny Valley bandcamp)
One By One (Instrumental) – Skee Mask/mjk/Riko Dan (Obligated Records bandcamp)
Xdrum – Santaka (Radio Vilnius bandcamp)
Polymer – Tristan Arp (SLINK bandcamp)
Eski Türk Kaseti – Abu Ama + BedouinDrone (Mahorka bandcamp)
Metatron – DARKSIDE (Matador bandcamp)
Occhi Malvagi – Futuropaco (El Paraiso)
Dreams – Martin Rev (Bureau B bandcamp)
Guru – Fennesz (Allen Ginsberg bandcamp)
SAME SONG – Michael J. Blood | Samizdat (Michael J Blood bandcamp)
"Joy is not meant to be a crumb" – Bex Burch (Interntaional Anthem bandcamp)
Heat Index – Bobby Lee (Tompkins Square bandcamp)
Caddo Lake – Dean McPhee (Tompkins Square bandcamp)
Bastard – Troy Kingi (AllGood Absolute Alternative Records bandcamp)
Charity Navigator – Robert Aiki Aubrey Lowe (Invada bandcamp)
Beam Me Up Stotty – Aya/BFTT (YCO bandcamp)
On Saturday I'll be doing the Beer Spot's Beer Festival again down at The Cloud. Plenty of top notch tipples and I'll be selecting for the afternoon session from. 11-4. Last year was a blast (& a sell out) and a wobbly old bike ride home hoping for the same this.