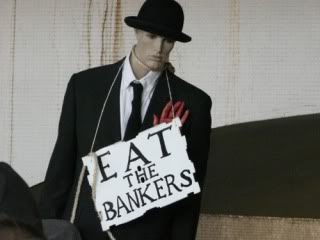 Me Wan Some Grades – Vybz Kartel (Rootical)
Burn Disgrace – I-Wayne (Rootical)
Right Now – Busy Signal (Penthouse)
Bleach – Exco Levi (Penthouse)
Dem Would A Love It – Daville (Penthouse)
OMG Riddim – Shane Brown/Penthouse Crew (Penthouse)
Clarks – Kenyatta (Kubiyashi)
Fully Loaded – Buggy (Kubiyashi)
Jonesin – Peter Ram (Kubiyashi)
Hello Bad Mind – Chan Dizzy (Head Concussion)
Mad Mi – Busy Signal
Tommy Ranks – Mr Williamz (Necessary Mayhem)
Soon As I Get Home – Kasi ft Tippa Irie (Necessary Mayhem)
Special Lover – Franz Job (Necessary Mayhem)
It Haffi Bun – Benny Page & Mr Williamz (Necessary Mayhem)
Pass The Kouchie Instro – Da Grynch (Necessary Mayhem)
La Cumbia De Gary!! – Third World Orchestra (soundcloud)
Since My Love Died – Cumbia Cosmonauts (Scattermish)
Ritmo de Amor – Los Macuanos (soundcloud)
El Dub Del Mr. Yuka (Dr's Sin Pitch Edit) – Dr Ruddz (soundcloud)
Move Me – DCB aka Dany F (Cabeza!)
Bug In The Bassbin – The Dirtbombs (Scion)
Red Skin Girl (ATCR Remix) – A Tribe Called Red (soundcloud)
Blitzkreig Boogaloo – Los Ramones vs Pte Terrace (Acuzah Selectak)
Mazes – Moon Duo (Souterrain Transmissions)
Perfect Life – Belong (Kranky)
She's So Up – The Knux (Interscope)
Levels (Instrumental) – Bilal (Plug Research)
Hip Hop – Richie Rakas (bandcamp)
I'll Take Care Of You – Gil Scott-Heron & Jamie xx (XL)
Camelo Cello (rhythmic) – Jean-Charles Capon & Daniel Humair (Magicabus)
Marchaleco – Jean-Charles Capon & Daniel Humair (Magicabus)
The Climax Bootleg – Carl Craig (Planet E)
Ur Soul And Mine – Gil Scott-Heron & Jamie xx (XL)
Arbol2011 – Pernett (soundcloud)
Cafe Loco – Jean-Charles Capon & Daniel Humair (Magicabus)
Kaleidoscope – 1000Names (Black Acre)
Hometown – Squid Boat Lights (soundcloud)
Cumbajo – Gameboy (Cabeza!) (soundcloud)
La Pollera Rebaja – Cumbia Cosmonauts (Scattermish)
Cumbia De La Melochita – Camacho y Cano (Tropical)
Cumbia Del Monje – Tulo Enrique Leon (Gamma)
Afinando Los Trombones (Sonolux)
Negra Chunga – Rufo Garrido (Philips)
La Ardilla – Los Hermanos Martinez De Allende (Discos Dominante)
Mass – Virtual Boy (Brainfeeder)
Ruffer & Tuffer (Dub) – Alpha Steppa
Versjon Wolfenstein _ Bjorn Toske (Smalltown Supersound)
Has been a good long while since we've had any Vybz up here and now seems like a good time to rectify that. Remarking on the lyrical inconsistencies of Jamaican artists is no new topic, most seem able to flit between preacher and certified badman in all of the improper arts, at the drop of a hat. However Vybz really works the span with the ability to wallow sub-gutter, sewer style and fashion when he deems it prudent or to be the 'butter wouldn't melt in his mouth' gent when so inclined.
This'un is somewhere in the middle, it's considerably tougher than all of the other averagely voiced tracks on the Cruising Altitude rhythm… but it's hardly rough. Hanyways me likes it (the I-Wayne cut is the other one worth a listen in my rumble opinion), and I particularly dig the 'In Gaza' female sample – so many of Vybz' tracks have extra little hooks or foolish palaver that I suspect he must suggest them himself, whatever… it works.
Big tune for the puffers, no less necessary audio for the abstainers, get to it…woh!
I'll be spinning some tunes early and late at Aloe Blacc's AK return tomorrow night, I didn't check the first show as we were ensconced in wonderful (s)Mellbourne but apparently the blind could see, the deaf were on the i-pod and the dumb were neither dumbfounded nor dumbstruck .. ie, peoples said he was good. I interviewed him last year, just as 'I Need A Dollar' was blowing up and aside from being very switched on, he was fercoiously accommodating and genuinely keen to make the interview happen despite trying travel situations and a rammed schedule.. that's far too rare these days and I'm hoping he follows through pon stage.
Also doing Aromatherapy as-per on Thursday, 8.30 kick orf, no retreat – no surrender!