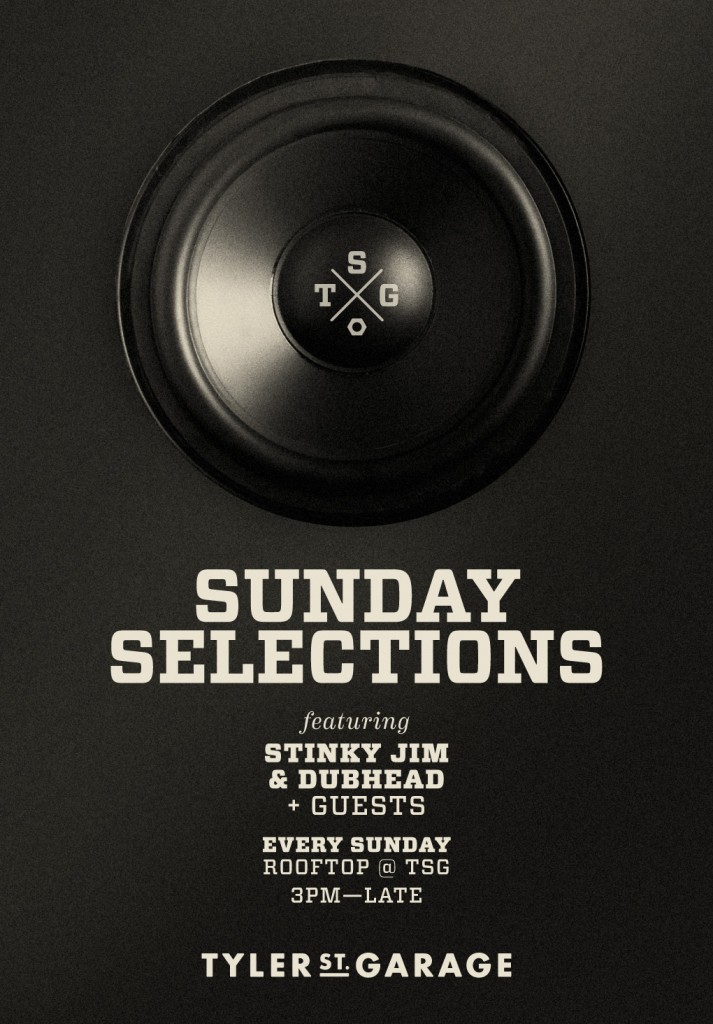 As you can see up above, the Sunday Selections that Dub, myself and top ranking guests have been running up at Tyler Street Garage now has been blessed with a scorching wee flyer. It's timely too as Dub bought back a veritable slab of top tunage from States, and the opportunity to have a strictly reggaematical sesh every Sunday has had me digitising more of that JA & beyond goodness than ever before – suffice to say it's fit to blow in a suitably sedate Sunday arvo & hevening style.
As it goes this week I will be running the tunes from 3-6 while Dubhead will step up off the bench for the 6-9 slot, since he's been off riding the rhythms down in Welli all weekend. Normally we aim on having a three for three juggle between 5 and 7 and that is simply the bestest with much digging deep and gem pullery going on, but solo or in combination there's an awful lot of exceptionally end of the week reggae going down at TSG on the regular. With no cover, the best view in town, tipples and vittles galore and all manner of the rest on the rooftop it would be just the choicest to see your grinning visages.
Oh yeah Magic Roundabout at Verona as usual tonight – though with Dub on an away fixture I think it is the mighty Manuel Bundy alongside Mr Big Stuff and myself for the afternoon/evening/proper ites&fire night-time malarkey.